Getting married abroad has become a highly popular practice in recent years, not only among couples seeking exotic locations for their wedding but also among those in love who, for various reasons, cannot marry in their home country or country of residence. «Shu Wedding», a wedding agency that specializes in organizing weddings for foreign couples, regularly receives numerous inquiries from citizens of other countries about the nuances of registering a marriage in Georgia. Today, we would like to provide a detailed answer to the question that has become the most popular in recent months: "Can Indians get married in Georgia?"
Is it possible for the citizens of India to get married in Georgia?
Yes, Indians can officially get married in Georgia. The legislation in Sakartvelo (Georgia) is very liberal and tolerant towards marriage registration issue. Local laws allow marriage registration not only for citizens of the country, a Georgian and a foreigner but also for two foreign citizens.
At the same time, the foreign couple is not required to have a residence permit in Georgia or to stay in the country for a strictly defined period of time. In addition, the registration of marriage is a secular, not a religious procedure, and your religion and nationality cannot in any way become an obstacle to your wedding.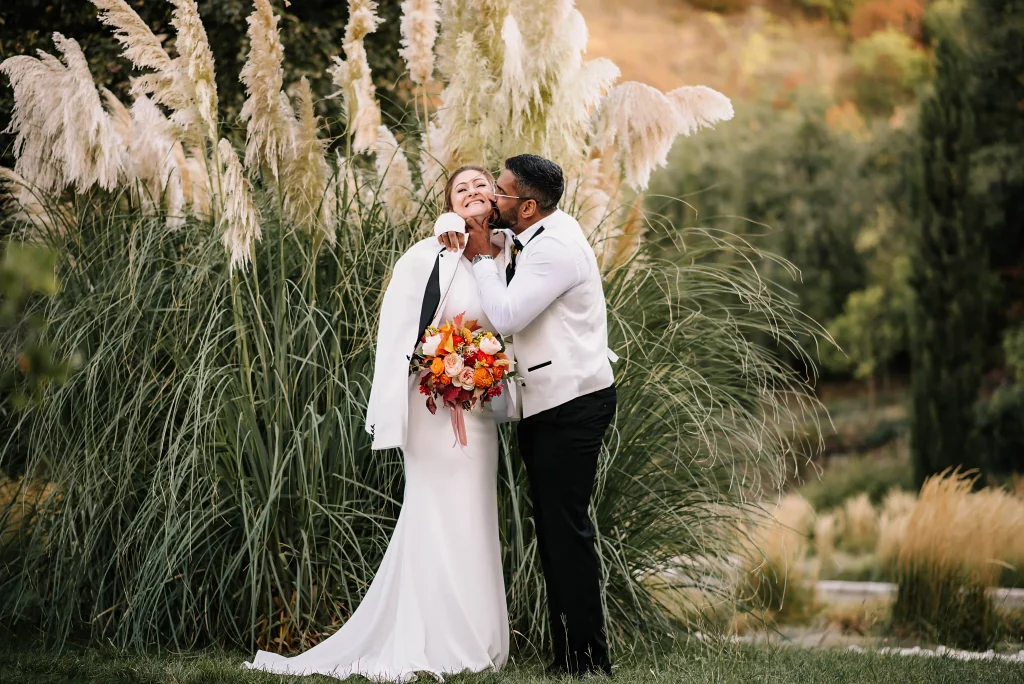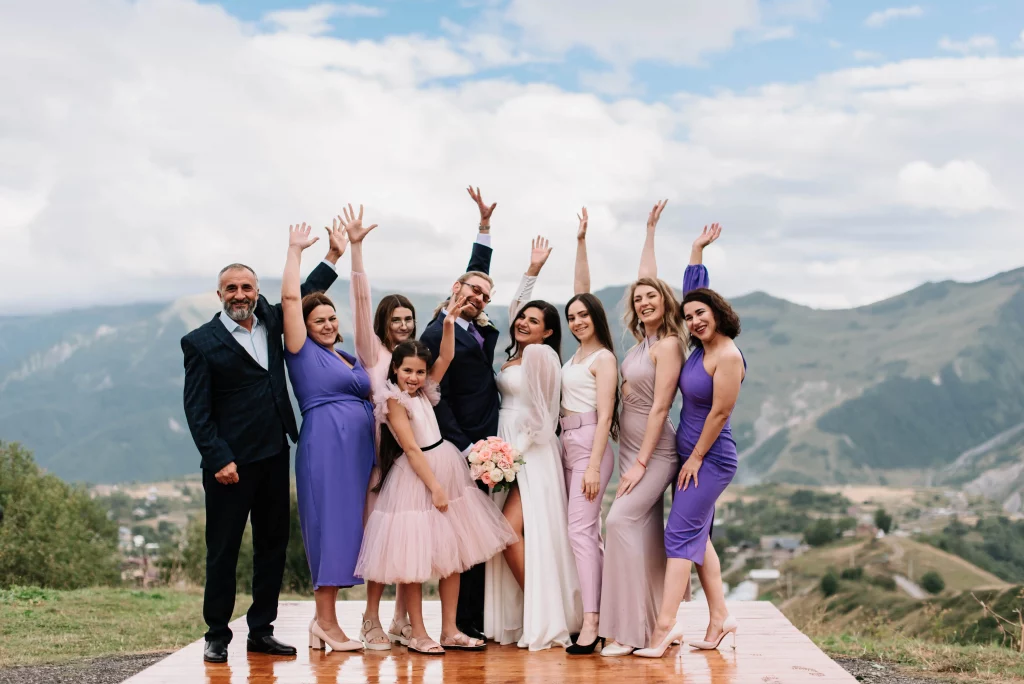 What are the legal requirements for Indians to get married in Georgia?
Georgia does not impose specific requirements on foreigners who want to get married on its territory. The requirements are a small list, that you must meet to officially conclude the marriage and include:
Age. Both parties must be at least 18 years old to get married in Georgia.
Legal status. Both partners must have legal status in Georgia, meaning they must have entered the country legally and have a valid passport and visa. You need to check the current visa rules for traveling to Georgia at the embassy and make sure you have all the necessary documents for entry.
Absence of consanguinity. The couple must not be closely related. In Georgia, marriages between close relatives, including brothers and sisters, stepbrothers and stepsisters, and first cousins, are prohibited.
Gender. According to Georgian law, only persons of the opposite sex (man and woman) can enter into marriage. Same-sex marriages are prohibited in the country.
Marital status. At the time of registration of marriage, both partners must not be in another valid marriage. In addition, the bride and groom must be legally competent.
The stages need to be passed to get married in Georgia
Getting married in a foreign country can be a challenging process due to various factors such as language barriers, distance, and cultural differences. If you plan to handle everything yourself, you may encounter some difficulties and numerous of misunderstandings. Going with "Shu Wedding" agency, will help you to avoid these issues and get specialized assistance for your wedding planning.
Foreign couples usually go through several stages:
Document preparation and submission. You need to proceed a notarized translation of your passports into Georgian and submit the documents to the House of Justice to obtain permission to marry. This process can be done by yourself or entrusted to us.
Venue selection. You can register your marriage at the House of Justice or at an outdoor venue chosen for the ceremony. The second option provides the opportunity to organize your dream wedding in one of the picturesque locations in Georgia, such as mountains, the seaside, wineries, piers, chateaus, and more.
Coordination. This includes discussing the wedding style, selecting a photographer, make-up artist and other contractors, the menu for the wedding dinner, music accompanying, the final budget, the guest list, and much more details that are not visible from the first glance.
Marriage registration. On the wedding day, we will accompany you at all stages and ensure that everything goes smoothly.
Post-wedding arrangements. After registering your marriage, you will need to prepare a marriage certificate for legalization in your country of residence, obtain wedding photos, close bills, and take care of future leisure plans for guests and yourselves. We can also take care of these arrangements for you.
Don't let the complexity of getting married in a foreign country stress you out. Let «Shu Wedding» agency handle everything, so you can focus on enjoying your special day.
Marriage through the embassy of your country or wedding in Georgia: which one is the best option?
If you are residing in a country where foreign nationals are not allowed to marry or where the requirements for marriage are high, a wedding at your country's embassy may be a viable option. However, it is important to consider that your city may not have an Indian consulate that offers such services or may require an extensive package of documents for marriage registration and lengthy waiting periods.
In contrast, registering your marriage in Georgia requires a minimal set of documents, and the procedure itself can be completed within a single day. The clear advantage of having a wedding in Georgia lies in the quick and effortless process.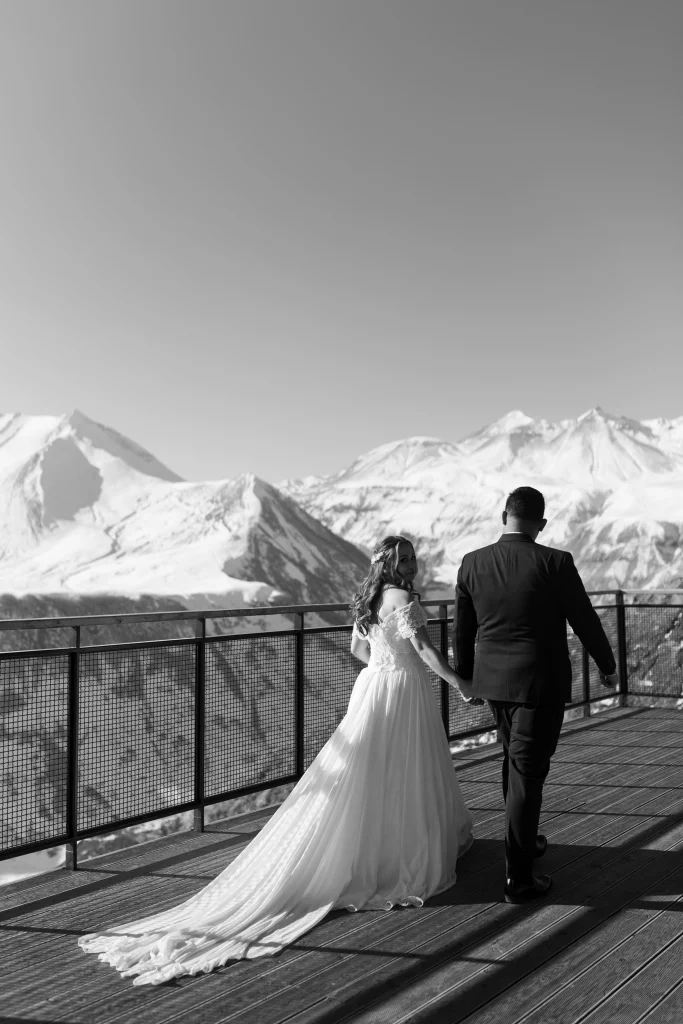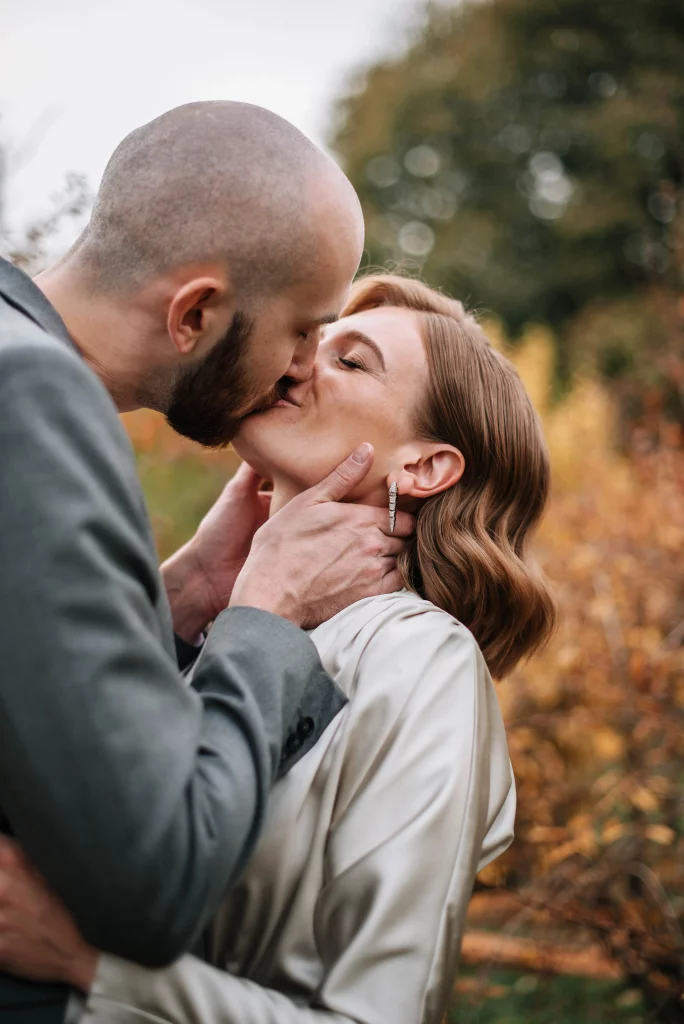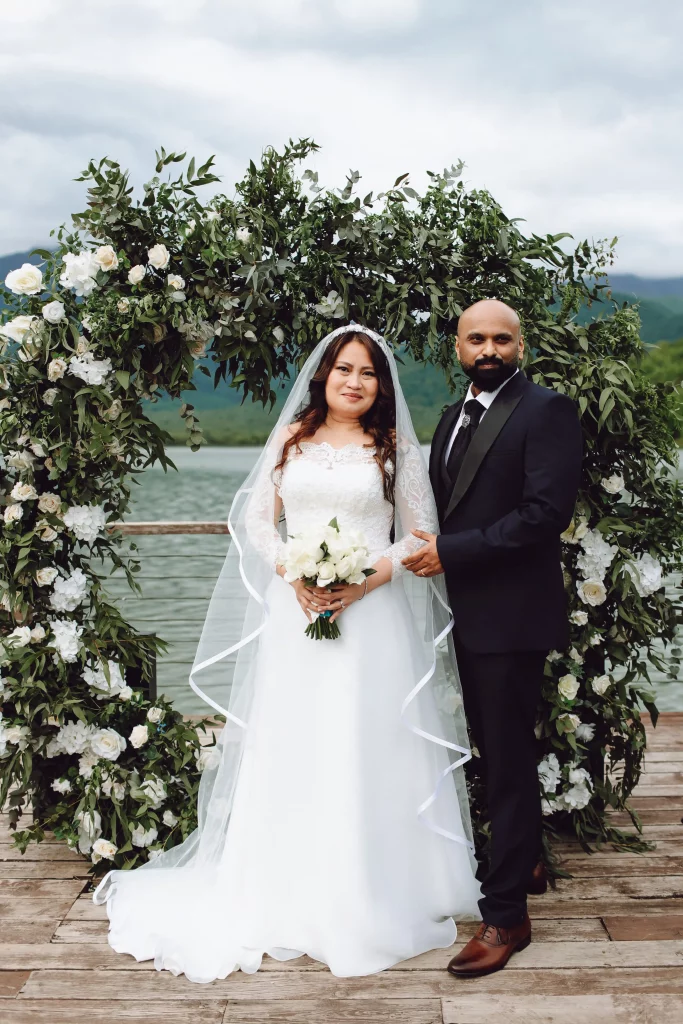 Some additions that distinguish Georgia as one of the best wedding destinations are:
Getting married in Georgia can offer several advantages for Indian couples, including:
Stunning locations and picturesque views. Georgia is renowned for its breathtaking landscapes, including the picturesque Caucasus Mountains, ancient cities, and charming villages that can serve as a romantic backdrop for your wedding.
Affordable prices. Compared to some popular wedding destinations, Georgia offers reasonably priced options for wedding ceremonies and receptions. It can be the best choice for couples on a tight budget, from the cost of the venue to the payment of service providers.
Special atmosphere. Georgia has a rich history and culture that can make your wedding unique and memorable. You can incorporate Georgian customs, music, and dances into your ceremony to create a unique fusion of Indian and Georgian traditions that will make your wedding truly special.
Easy accessibility. Georgia has good connectivity with major Indian cities and other countries, with regular flights and visa-free access for Indian passport holders. This makes traveling to Georgia for your wedding convenient for you and your guests.
Georgia is becoming an increasingly popular destination for Indian couples to tie the knot, attracting them with its affordability, simplicity, and well-developed wedding services. By turning to a professional wedding planner, you can rid yourself of the hassle and be confident that your wedding will go exactly as you have always dreamed.
Let "Shu Wedding", a leading wedding agency in Georgia, take care of you and your special day.
We organize weddings in Georgia , for any budget and wishes. With us, you won't have to think about how to organize your event or what documents you'll need. Georgia has simple laws and quick administrative resources, all you need for your dream wedding is your passports, we do the rest for you.