Wedding package
Our wedding agency will take care of full organization of your wedding, only your passports are needed in Georgia we can prepare your documents in 5 working days for UAE residents. In this country you will have the opportunity to enjoy the pleasant hospitality, cuisine and natural beauties, your wedding will take place at the highest level.
Direction Services
Steps of process organization your wedding
1. Choosing a wedding destination
Georgia has a variety of wedding locations — the Caucasus Mountains, the Black Sea, antique chateaus with vineyards, lakes with beautiful views that you can choose from
2. Services and your wishes as you see the wedding of your dreams
We maximum attention to detail and select the finest services to make your wedding just like in the movies and prepare a proposal for you
3. Offer
We discuss and agree on the proposal, make adjustments according to your wishes
4. Contract
We sign a contract for this you need only your passport, with it you are safe, even in case of force majeure
5. Prepayment
In order for us to be able to book your chosen contractors and begin preparations, you have to send us an advance payment in any way that is convenient for you
6. Preparing for your wedding
You will be assigned a personal organizer who will take all the hassle of the organization in time to make the necessary adjustments

At this stage, the timing of your celebration will be prepared for you, all the contractors you have chosen will be organized, as well as the final coordination of details, decor and other enjoyable little features
7. Full accompaniment on the wedding day
From the morning until the last guest, our team of organizers and coordinators will be with you to take care of all matters
Wedding packages in Georgia for UAE Residents
Georgia with its heartland Tbilisi welcomes guests from various countries with incredible views, hospitable people, delicious wine, and local food. Everyone who has visited Georgian picturesque cities and towns would like to come back there more and more.
It is worth noting that Georgia is attractive not only for travelers but for couples in love who are searching for a marvelous location to arrange a wedding ceremony. UAE residents are among those willing ones who aspire to celebrate this exclusive occasion especially in the country of surpa and khachapuri. And this is the greatest idea ever!
Come to Georgia and become the happiest husband and wife here!
Why Do Loving Couples from the UAE Choose Georgia?
Arabic people are interested in this vivid opportunity because the event is going to become an exceptional experience. A bridal pair will stay pleased with the tastiest treats and beverages, traditional dances, and exclusive diversity of Georgia's natural and cultural treasure backgrounds. Do not miss such a chance to get married with the Sakartvelo charm!
Additionally, among the main advantages of Georgia is absolute loyalty to any religion and nationality. Residents of most countries feel comfortable among locals and have pleasant and enjoyable leisure time in any corner of the country.
And finally, you can count on the fast and hassle-free marriage registration here. There are different churches and cathedrals to plan the ceremony in the Catholic or Orthodox traditions. There are mosques for Islamic people. Only Tbilisi obtains four of them including Tbilisi Central, Ponichala, and Ahli Bayt Shia mosques.
Legal Background for Georgian Onsite Registration
The marriage registration procedure will not take much time and effort. Both bride and groom should be of legal age. In case one of the spouses is a divorcee, the final divorce decree is a must. The Shu wedding planner is ready to assist with all the required paperwork and document flows together with other arrangements like a party, a church ceremony, local accommodations for invited guests and the loving couple, etc.
Simple Rules to Get Married in Georgia
It is worth noting that residents from Dubai and other UAE cities and towns do not require visas. This fact simplifies the procedure of official registration. Plus, the bride and the groom can stay in Tbilisi, Gudauri, or other Georgian locations for up to one calendar year.
Pick sides with the wedding date first and inform us to start the preparations. Also, decide on the package you need for your event. We can offer just a church wedding with the ceremony held by the Georgian priest and the ready-done official documentation about your church marriage.
Additionally, there is one more plan to take into account – the official marriage ceremony with the legalization of a marriage certificate for the UAE. It includes:
Custom organization of marriage registration in the Justice house (Tbilisi);
Bridal couple's passport translation and notarization;
Submission of application for registration;
Translations and legalization of the documents;
Sending your marriage certificate by mail.
Additionally, our clients can count on the assistance of our experts at any stage of the wedding arrangements. We provide witnesses and transfer them to the specified place of the registration. Shu Wedding Agency is about the simplicity of paperwork and stress-free organization of the most important event in your life.
Required Documents for UAE Coupling Residents
Before you apply for registration personally in the Tbilisi registry office, you need to provide scan copies of your passports to initiate the marriage process.
Our attorneys will translate and notarize these documents beforehand. Note that some other official papers can come in handy for the fast procedure:
A residence permit in the UAE (scan copies);
A scanned copy of your divorce certificate (optionally);
A child's birth certificate (an optional scan copy).
We provide translations and notarizations of all these documents to prove to you that any of the Georgian towns or cities are the best place for a quick and affordable marriage.
The Best Places for Wedding packages in Georgia
It is possible to choose any of the available locations according to the requirements of the bride and groom from the United Arab Emirates. For example, the list of top places for the best Georgian wedding:
Tbilisi – the capital of Georgia. You can try the photo session in the renowned Gallery 27 or next to the exotic Leaning Clock Tower, have a church ceremony in the Holy Trinity Cathedral, rest in the London Hotel or Kalantarov House.
Kakheti – the town in the wine region with breath-taking panoramas. You can opt for the off-premise banquet in the Alazan Valley or select other chateaus for the ceremony here. The hospitality of Georgians and unbelievable dishes and drinks are guaranteed!
Batumi – is located on the Black Sea shore. Enjoy the bizarre architecture, evening breezes, and unforgettable seafood meals. Stay in the Kartuli hotel, visit well-known restaurants, and plan your honeymoon throughout the Adjara beautiful areas.
Sighnaghi – is considered one of the most romantic cities. So if you are going to organize your wedding somewhere with magnificent scenery and a one-of-the-kind atmosphere, this is your best-matching choice. You can reach the highest mountains of the Caucasus planning this trip as part of your honeymoon journey.
Register your marriage with our agency! We cooperate with the registry offices of Tbilisi, so the Shu team can guarantee fast terms of document preparation. It is high time to choose the date of the ceremony and the location for an onsite registration to start the arrangement process free from hassle and stress! Contact us, and soon you will turn out to become a wingy husband and wife with the just-married status.
Photo
Destinations in Georgia
Georgia charms with its beauty, mysterious atmosphere, hospitable people, and marvelous venues.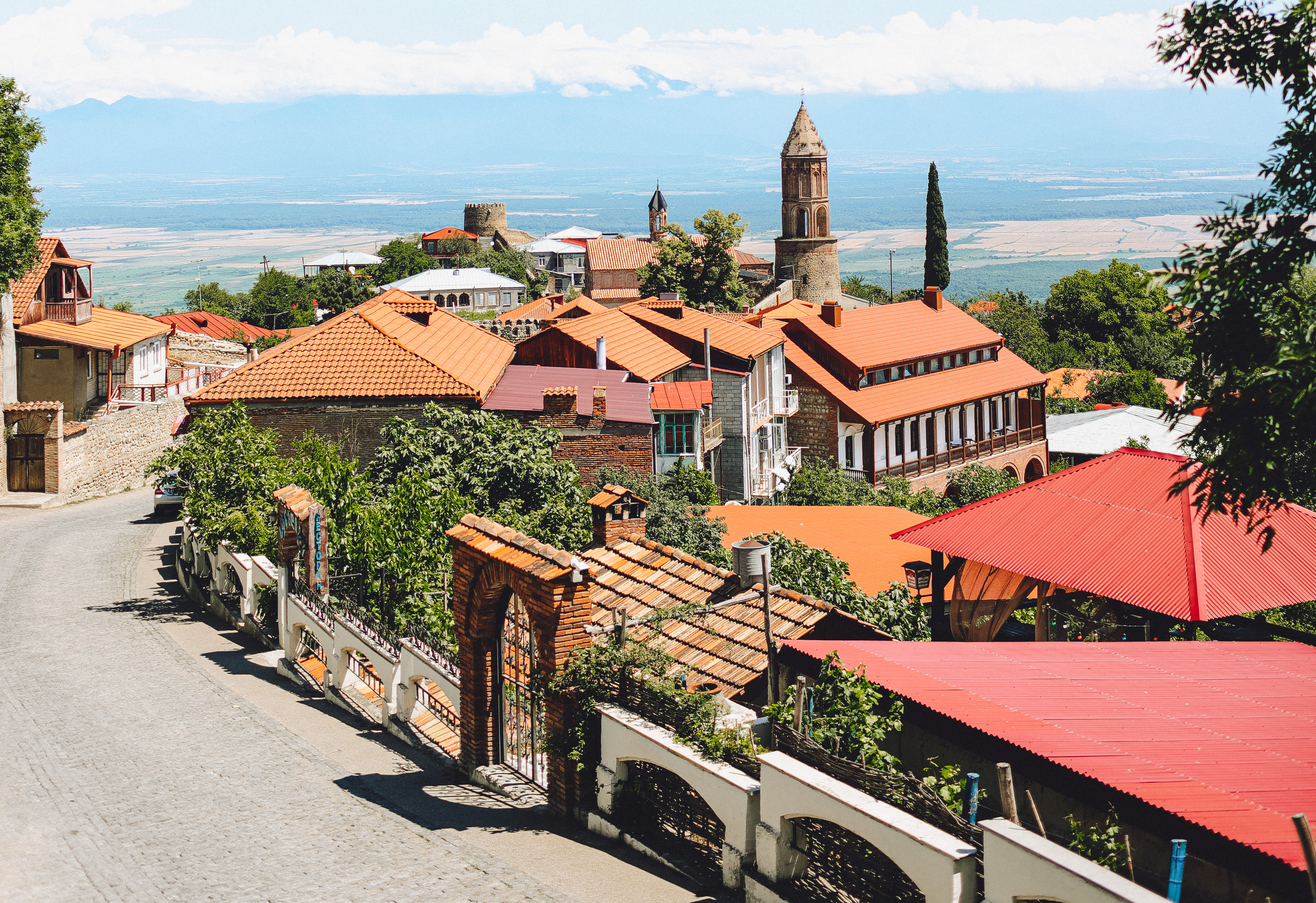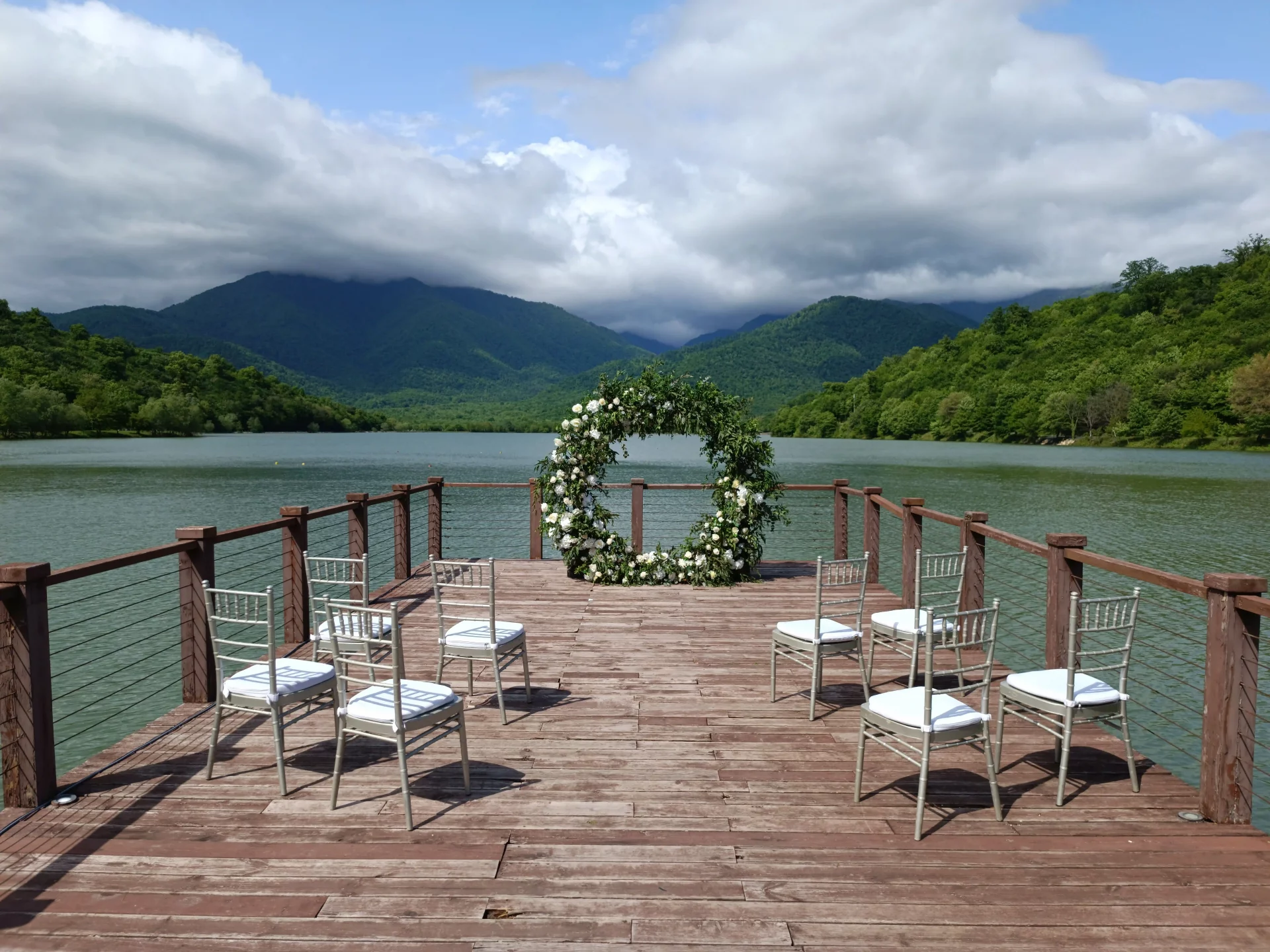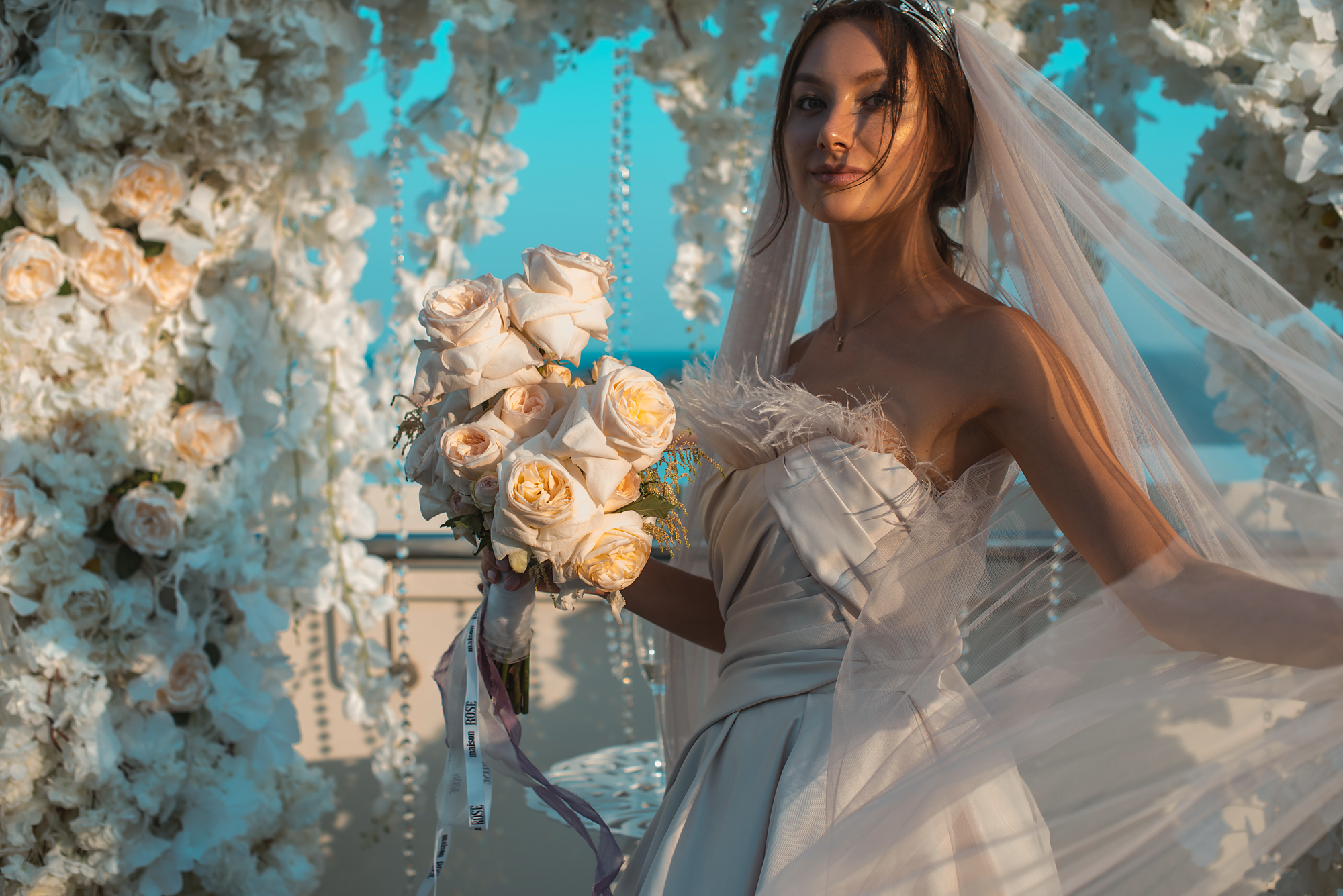 We organize weddings in Georgia , for any budget and wishes. With us, you won't have to think about how to organize your event or what documents you'll need. Georgia has simple laws and quick administrative resources, all you need for your dream wedding is your passports, we do the rest for you.