Wedding package
Our wedding agency organizes weddings of any complexity and budget for Filipinos, our couples from this beautiful southern country love choosing a wedding in Georgia in the mountains, where we witness their first sight of snow.
Direction Services
Steps of process organization your wedding
1. Choosing a wedding destination
Georgia has a variety of wedding locations — the Caucasus Mountains, the Black Sea, antique chateaus with vineyards, lakes with beautiful views that you can choose from
2. Services and your wishes as you see the wedding of your dreams
We maximum attention to detail and select the finest services to make your wedding just like in the movies and prepare a proposal for you
3. Offer
We discuss and agree on the proposal, make adjustments according to your wishes
4. Contract
We sign a contract for this you need only your passport, with it you are safe, even in case of force majeure
5. Prepayment
In order for us to be able to book your chosen contractors and begin preparations, you have to send us an advance payment in any way that is convenient for you
6. Preparing for your wedding
You will be assigned a personal organizer who will take all the hassle of the organization in time to make the necessary adjustments

At this stage, the timing of your celebration will be prepared for you, all the contractors you have chosen will be organized, as well as the final coordination of details, decor and other enjoyable little features
7. Full accompaniment on the wedding day
From the morning until the last guest, our team of organizers and coordinators will be with you to take care of all matters
Marriage for Filipino in Georgia
A wedding is one of the most important events in the life of a loving couple. Some bridal pairs decide to have only an official marriage registration. Other couples would like to arrange pompous ceremonies with numerous guests, photo sessions, and an unbelievable honeymoon. Many brides and grooms are willing to celebrate a wedding in some beautiful venues, exotic countries with picturesque views.
Georgia is one of the best places to choose for marriage. The marvelous locations with breathtaking panoramas, hospitable people, and brilliant Georgian traditions are waiting here for all the potential wives and husbands. Pinoy-originated loving couples can count on the exceptional opportunity to get married in Georgia as well.
But the sharpest question stays still the same for most residents of the Pilipinas country. Is a Georgian wedding legal for Filipinos? The response is resounding "Yes, getting married in Georgia for Filipino is legal.". There is no reason to doubt the opportunity to arrange the celebration in Sakartvelo.
And here is the explanation why marriage in Georgia for Philippine women and men is a good idea. Resolve all the questions at once with our guide.
How and Why Filipinos Can Get Married in Georgia?
It is worth noting that according to the Republic of Georgia Laws on Legal Status of Foreigners, all the business agreements, travel arrangements, and getting married in Georgia for Filipino are legal. This marriage will be recognized by the Philippines if all the paperwork is arranged properly.
In comparison with the rules established for Georgia marriage for GCC residents (people from Saudi Arabia, Qatar, the UAE, Bahrain, and Oman), the legal background for Filipinos is even more favorable.
It can be explained with the membership of Georgia and the Philippines of the Hague Apostille Convention. This fact simplifies the arrangements required for spousal registration. According to the laws in Georgia for foreigners, the issued and legalized Georgian marriage certificate is acknowledged as legal credentials by the Philippine embassy.
Wedding in Georgia: Benefits for Filipinos
First, it is rather cheap. People who get married in Dubai, Europe, or somewhere else state that the Georgian marriage ceremonies are much more affordable. Additionally, Georgia is a beautiful country with unlimited venues to have an unbelievable celebration different from the wedding in Philippines.
The climate in Sakartvelo is comfortable 365 days a year. This way, Georgian wedding for Filipinos can take place in any season. Enjoy local cuisine, stay here for your honeymoon while hiking in the Caucasus mountains, swimming in the Black Sea, or experiencing exciting sightseeing. You will have the most perfect wedding photos for sure!
Getting married in Georgia is quick. It's about a real miracle and a fairy tale if you count on the Shu agency. Our professional team will help with organization and free you from stress and hassle. Marry in Georgia and remember this day forever!
What Laws Can Prevent My Marriage in Georgia?
Spouses previously married in the Philippines can face problems with the marriage registration because Georgian registry offices marry only maiden people or those who have an official divorce certificate. As Filipinos can hardly become divorcees in their country, this circumstance can become a challenge for your wedding.
It is prohibited to be married in Georgia as a Filipino if you are under legal age or pretend on the bigamy ceremony. Same-sex marriages are also impossible according to the Georgian regulations. In other cases, there are no nuisance laws for a Filipino to get married in Georgia.
Photo
Destinations in Georgia
Georgia charms with its beauty, mysterious atmosphere, hospitable people, and marvelous venues.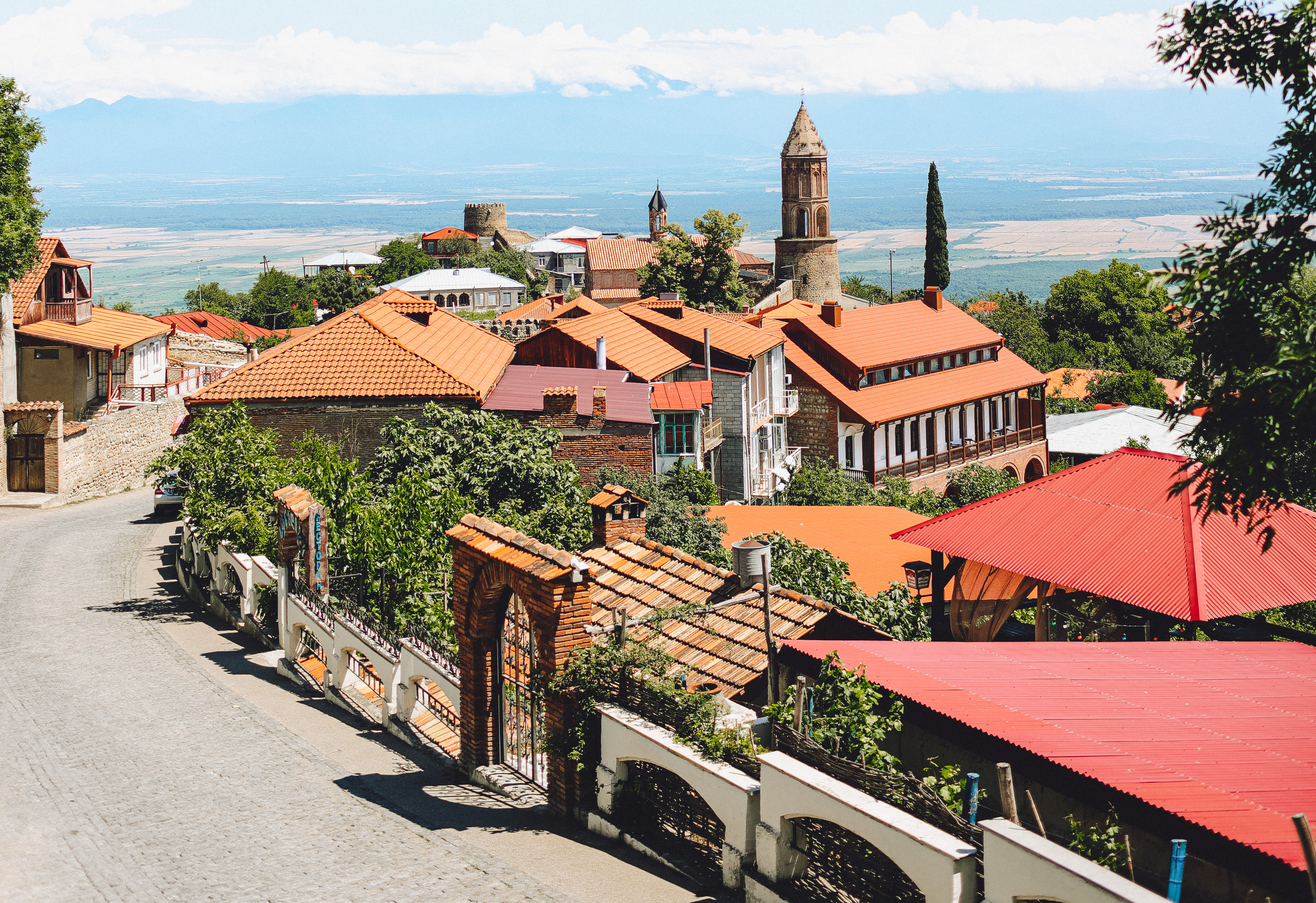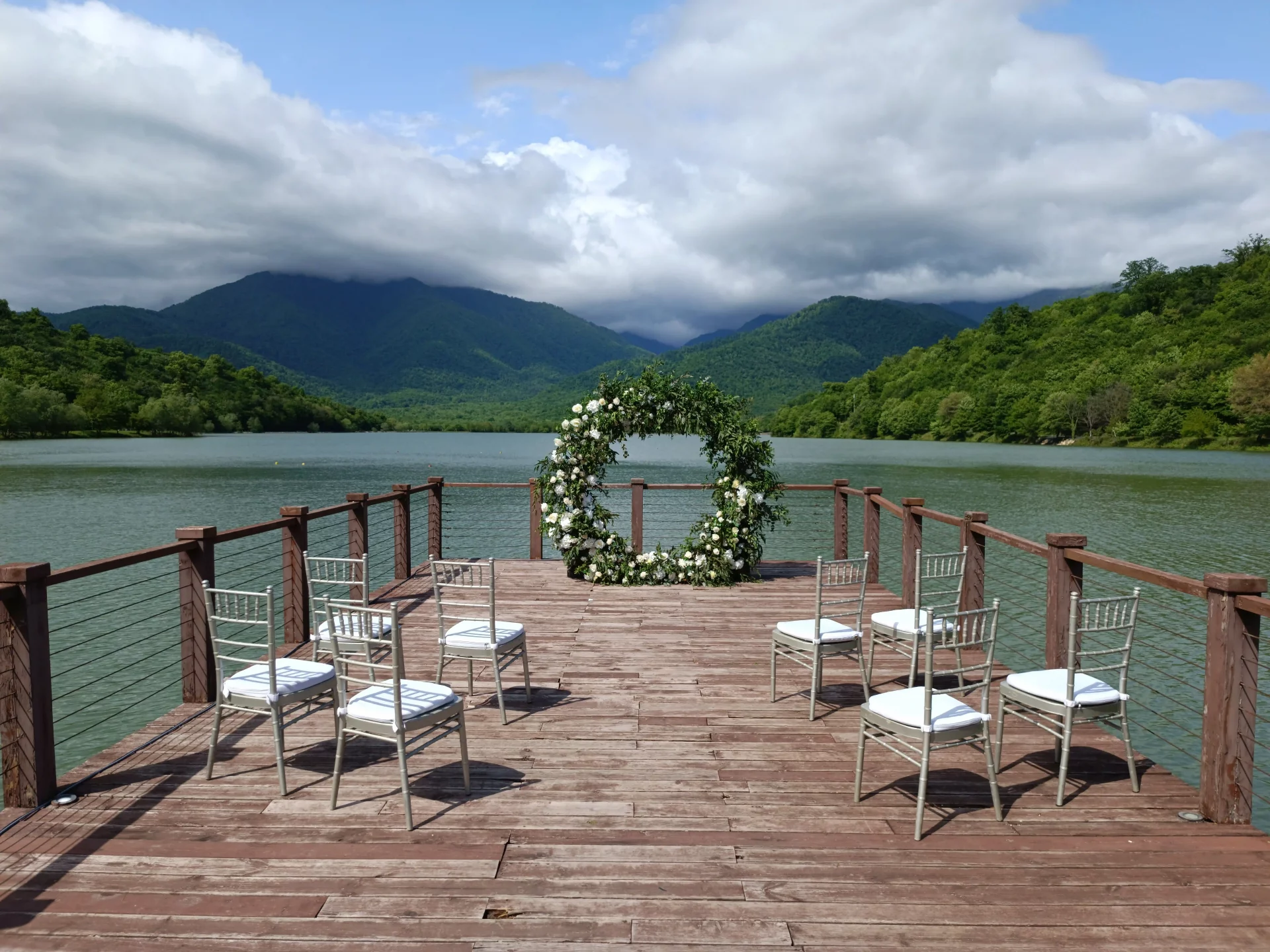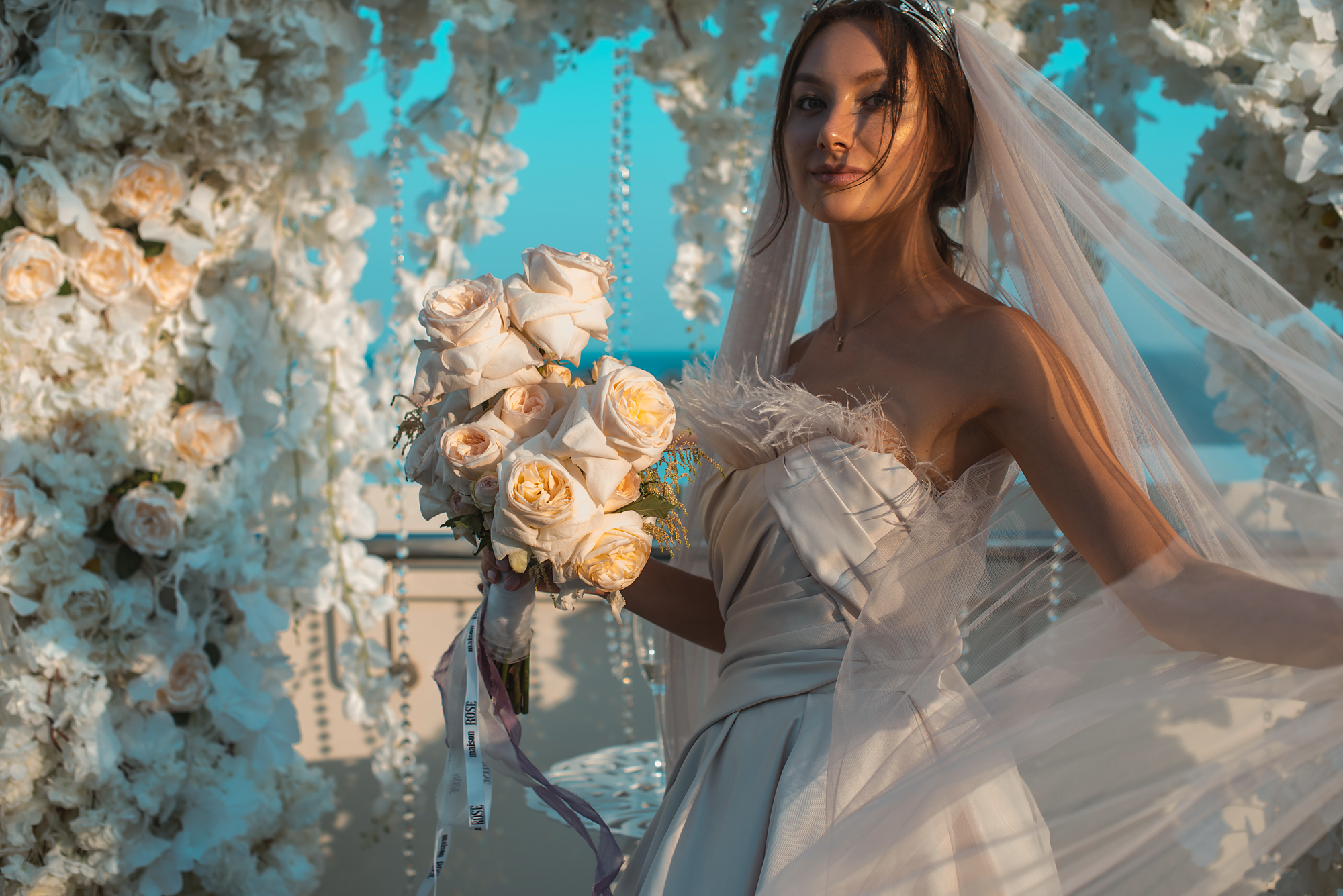 We organize weddings in Georgia , for any budget and wishes. With us, you won't have to think about how to organize your event or what documents you'll need. Georgia has simple laws and quick administrative resources, all you need for your dream wedding is your passports, we do the rest for you.