Top 5 reasons for foreigners to marry in Georgia in 2022. The most beautiful venues for every season. The most affordable prices for American, European, and Asian couples in love.
Skiing, snowboarding, or hiking in Gudauri;
wine degustation tours in Kakheti;
Romantic honeymoon with wandering the Sighnaghi streets;
Nature-friendly but urban rest with sightseeing in Tbilisi;
Sunbathing and seaside entertainments & excursions in Batumi.
It means that there are numerous Georgian venues that are brilliant in winter (Gudauri), in spring (Tbilisi, Sighnaghi, etc.), in summer (Batumi), and in autumn (Kakheti). That is why the top-priority reason to register your marriage in Georgia is its picturesque venues accessible for the celebration dated any season.
1 — Awesome Celebration Dated Any Season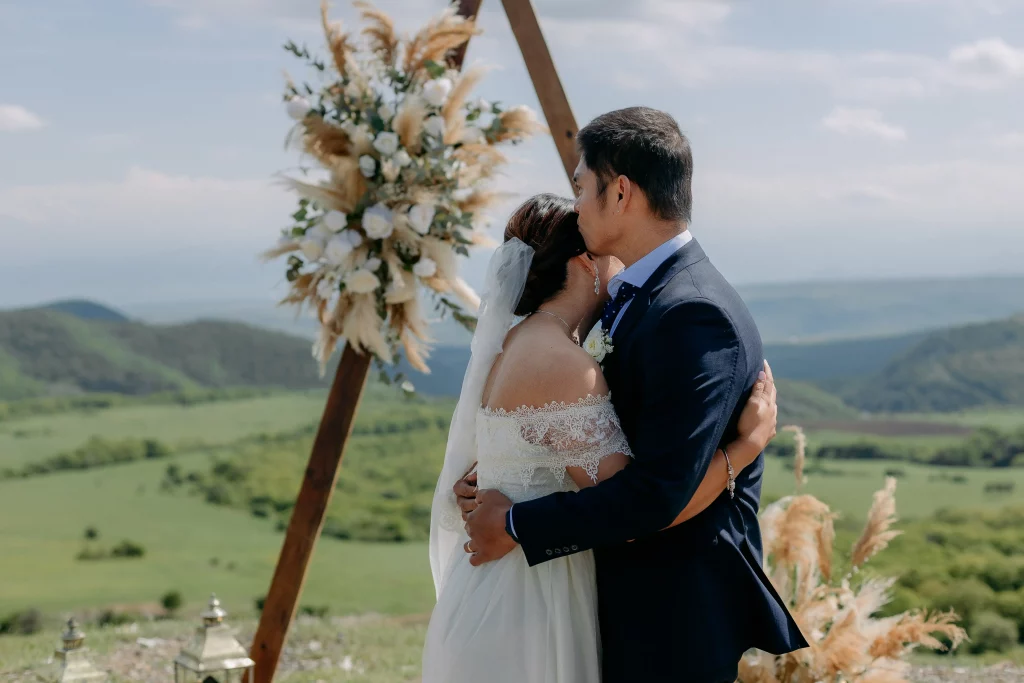 It is worth noting that brides and grooms often have a unique conception of their holiday. It can be the ceremony next to the lake or in the Georgian winery in Kakheti. The winter marriage event can take place somewhere in the village located in the Caucasus.
It goes without saying that Tbilisi and Batumi weddings are going to be exceptionally bright and with the charm of local:
Hospitality;
Traditions;
Cuisine;
Customs, etc.
Such famous Georgian cities and towns as Tbilisi, Batumi, Govi, Rustavi, and others welcome brides and grooms with plenty of natural miracles, beautiful landscapes, entertainment, and places of interest.
2 — Affordable Option Compared with Exotic Thailand and Bali
Both flights and accommodations are more affordable in Georgia than in some trendy exotic countries. If people got used to spending thousands of dollars to celebrate their wedding in Thailand or Bali, the Georgian marriage registration can cost about $1,500-$3,000 with airplane tickets and booking of a hotel room for two (even with a king-size bed).
The exceptional nature, the charm of Georgia, delicious food, and a simplified way to register a new loving family somewhere in Sakartvelo will blow your mind. Even Philippinos, Thai, and citizens of popular island resorts decide to have a bright or modest Georgian wedding.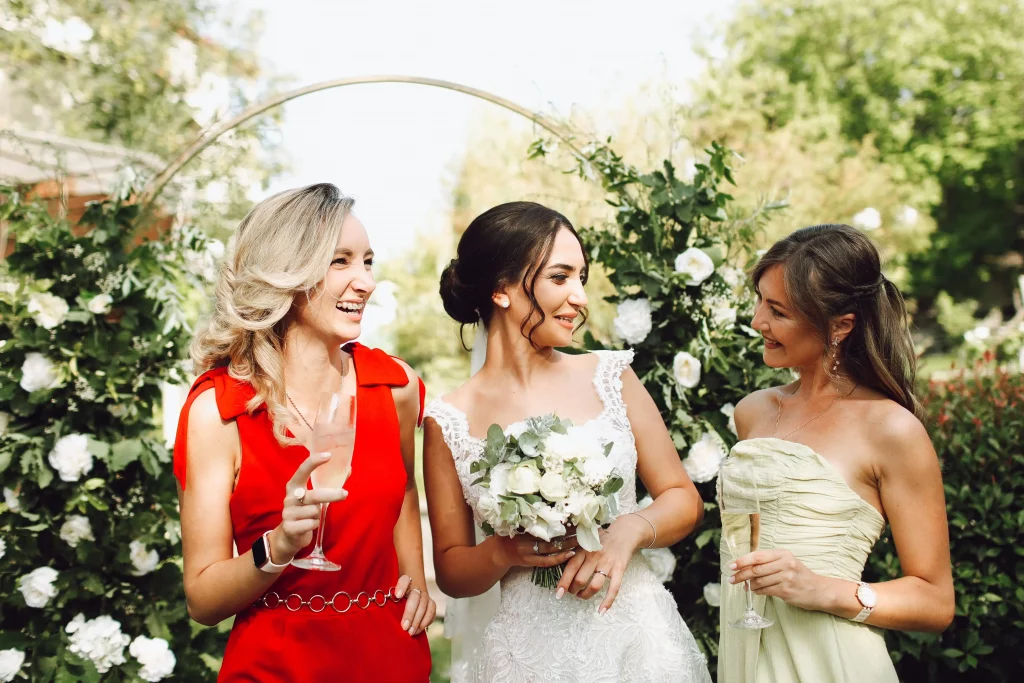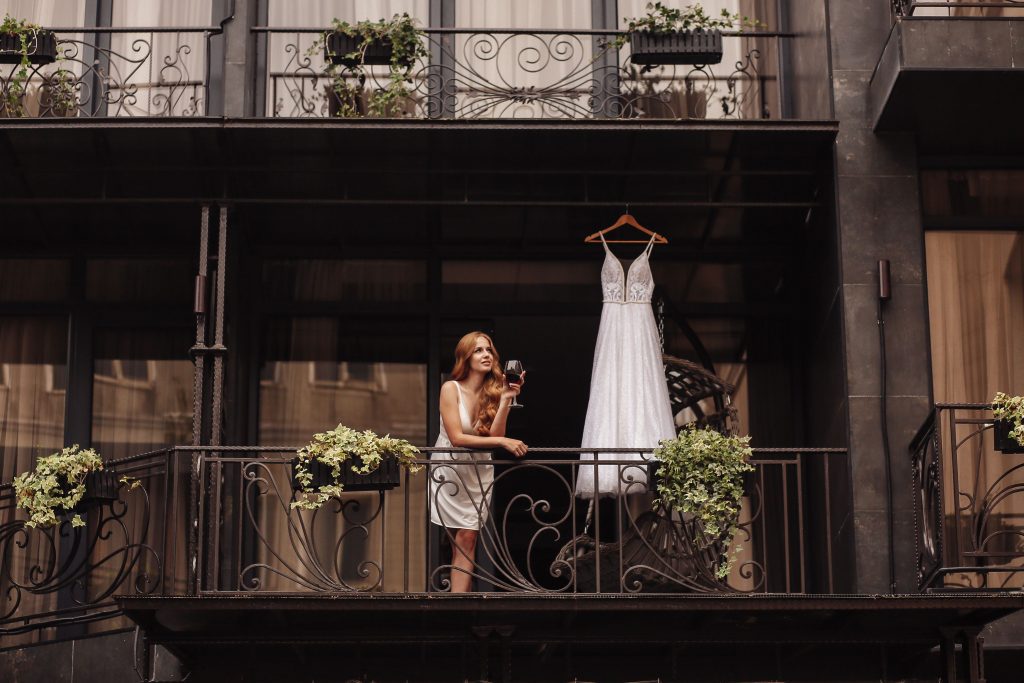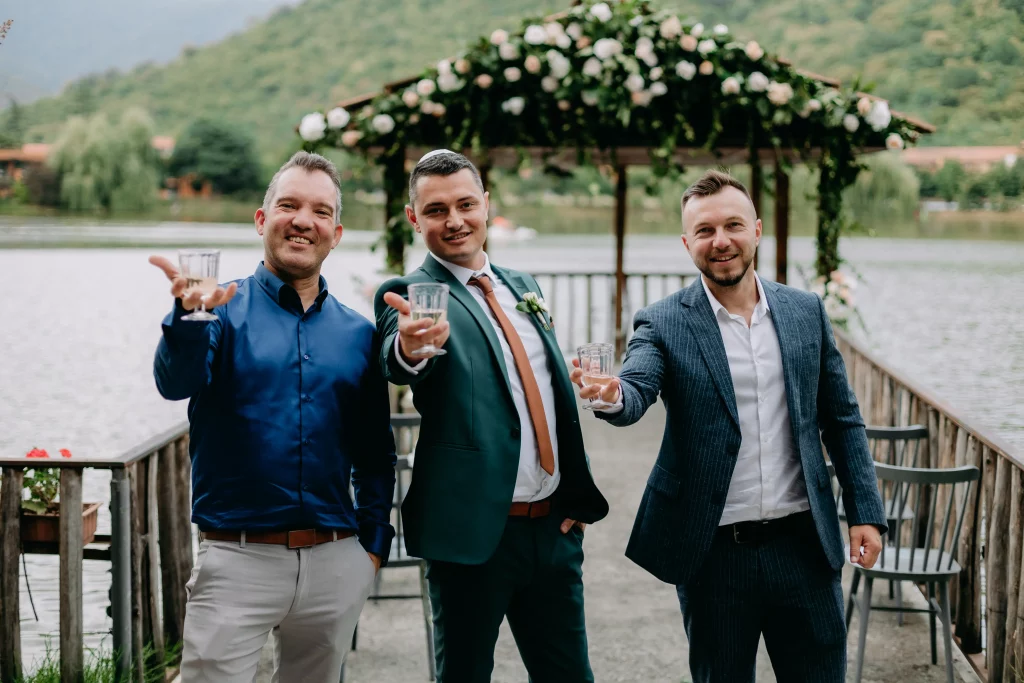 3 — Minimum Time for Flights & No Bureaucracy in the Registry Centers
Forget about exhausting flights. You can arrive in Georgia almost from any European or Asian location for several hours. Additionally, you will not face annoying paperwork and long waiting in queues to provide all the required documents.
For example, the registry office in Tbilisi impresses with the immediate processing of all the documentation. The task of the loving couple is to entrust these hassles to professions.
It is possible to contact a wedding agency beforehand and consult competent managers about:
all the legal backgrounds;
terms;
requirements to newlyweds in Georgia;
other details.
Most couples in love are happy to get certificates the same day. The legalized and translated document about your marriage will be ready for up to 5 days. Usually, this process takes only several days only. During this short period of time, newlyweds can try sightseeing, photo shots, excursions, and other relaxing procedures distinctive to the honeymoon.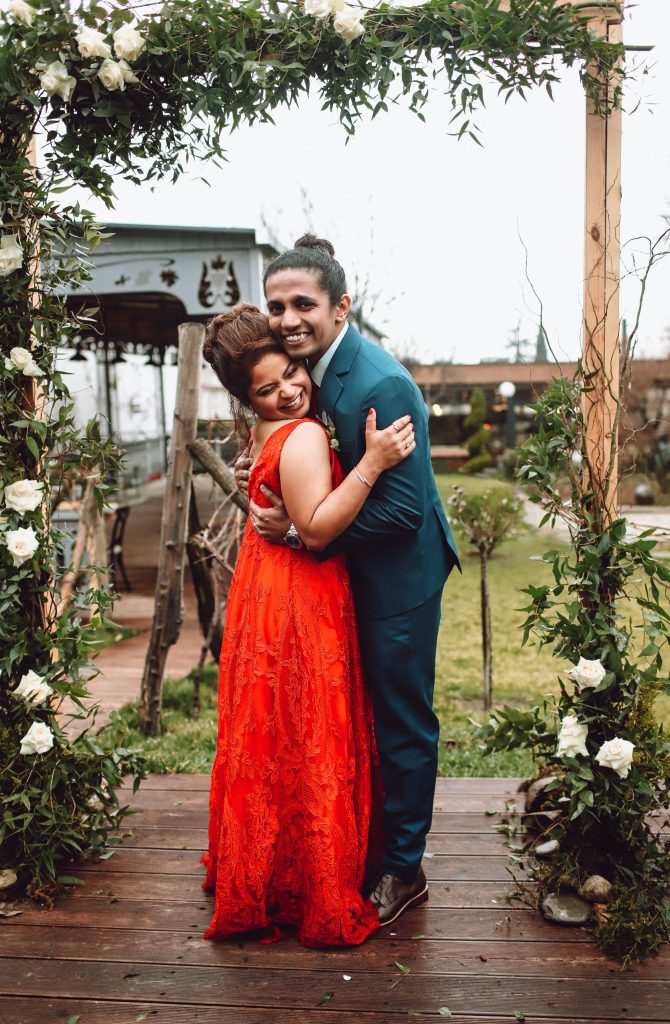 4 — Marriage Registration & Honeymoon at Once: The Best Trip for Two
As Georgia is rich in different venues for traveling, it is possible to combine both marriage registration and your honeymoon. If the loving couple is fond of warm weather, it is better to plan a trip in summer to Batumi. At the same time, ski and snowboard lovers can count on Gudauri resorts for their honeymoon after an unbelievable winter wedding ceremony somewhere in the Caucasus.
5 — Internationality and Loyalty to All the Religions
Note that religious wedding ceremonies are possible in Georgia as well. And you should not feel limited by the orthodox church traditions only. Loving couples from Muslim countries and brides & grooms fond of Hinduism, Buddhism, and other religions can count on a comfortable place for their custom-friendly marriage.
Remember that Georgia is extremely loyal to people of all races and their history, traditions, and tastes. The same story is about religions. There are mosques, chapels, cathedrals, and churches for everyone. Georgian cities and towns together with a marvelous capital Tbilisi are about: internationality, multiple cultures at once, and 100% hospitable people.
The Shu wedding agency is your trusted assistant when it comes to the organization of such critically important events as your marriage abroad. You will remember Georgia forever! And these memories will not be spoiled with hassles and stress about documents, transfers, witnesses in the registry center, photo sessions, and so on.
Our wedding planners are exceptionally competent in all aspects. No tiny detail will be missed. Contact the Shu agency and get ready for your fairy-tale in Georgia. We are happy to arrange the most touching day in your life!
We organize weddings in Georgia , for any budget and wishes. With us, you won't have to think about how to organize your event or what documents you'll need. Georgia has simple laws and quick administrative resources, all you need for your dream wedding is your passports, we do the rest for you.