Wedding package
Direction Services
Steps of process organization your wedding
1. Choosing a wedding destination
Georgia has a variety of wedding locations — the Caucasus Mountains, the Black Sea, antique chateaus with vineyards, lakes with beautiful views that you can choose from
2. Services and your wishes as you see the wedding of your dreams
We maximum attention to detail and select the finest services to make your wedding just like in the movies and prepare a proposal for you
3. Offer
We discuss and agree on the proposal, make adjustments according to your wishes
4. Contract
We sign a contract for this you need only your passport, with it you are safe, even in case of force majeure
5. Prepayment
In order for us to be able to book your chosen contractors and begin preparations, you have to send us an advance payment in any way that is convenient for you
6. Preparing for your wedding
You will be assigned a personal organizer who will take all the hassle of the organization in time to make the necessary adjustments

At this stage, the timing of your celebration will be prepared for you, all the contractors you have chosen will be organized, as well as the final coordination of details, decor and other enjoyable little features
7. Full accompaniment on the wedding day
From the morning until the last guest, our team of organizers and coordinators will be with you to take care of all matters
Wedding in Vineyards or Lake
Weddings are a significant moment in everybody's life. If you wish to make the day of the family birth indelible and full of marvelous emotions take Georgia into account! One of the most popular locations among newlyweds is lakes and vineyards which are enchanting by their divine. Additionally, these venues are also terrific places for wedding photo sessions!
The Best Vineyards Venues
Sakartvelo is one of the biggest wine-making countries worldwide. For its part, the Kakheti region (a so-called small island with the "town of love") is the best decision for a wedding in a winery. Tasty grape drinks, local hospitality, and sun rays amid vineyards. Here, all the dreams of the bride and groom will come true!
Pay attention to such places as Chateau Mere and Khareba. There, you will have the ability to appreciate and dip into the allure of grape plantations and their cheerful growers. In Tsinandali resort, you may taste other exquisite sorts of grapes and delight in the songs of locals.
Alaverdi Monastery overlooks a magnificent mountain panorama. It is an impressive venue for marriage ceremonies and family photosets. To make your wedding day more active, you may combine a wedding ceremony with such activities as wine-pressing, hand-harvesting, and excursions through the grape yards.
If you wish to feel an authentic Georgian atmosphere, distinguish these venues for an unforgettable marriage ceremony!
The Most Stunning Lakes For A Marriage Ceremony
Picturesque sceneries, fresh air, and relaxation from a city fuss are about weddings near the lakes in Georgia! To impress and astonish newlyweds with guests here are some of them:
Zhinvali Reservoir amazes visitors with its divine beauty. Despite artificial origin, it blends with surrounding landscapes brilliantly. There you may find the ruins of the church, photo sessions near Zhinvali are vibrant and remarkable!
Tobavarchkhili lakes is a complex of several small lakes surrounding the biggest one. Near the complex, you will find vast valleys, mountain panoramas, and waterfalls. Just consider such fantastic wedding photos you can get there!
Bateti lake nearby the Tibet Monastery (which is also a great wedding venue) amazes you in Autumn. Colorful wedding shots are assured there.
Moreover, those lakes are also wonderful places for a wedding after-party or an active honeymoon! An extensive variety of treks and camping areas gives you a chance to choose the best one, especially for you!
Photo
Destinations in Georgia
Georgia charms with its beauty, mysterious atmosphere, hospitable people, and marvelous venues.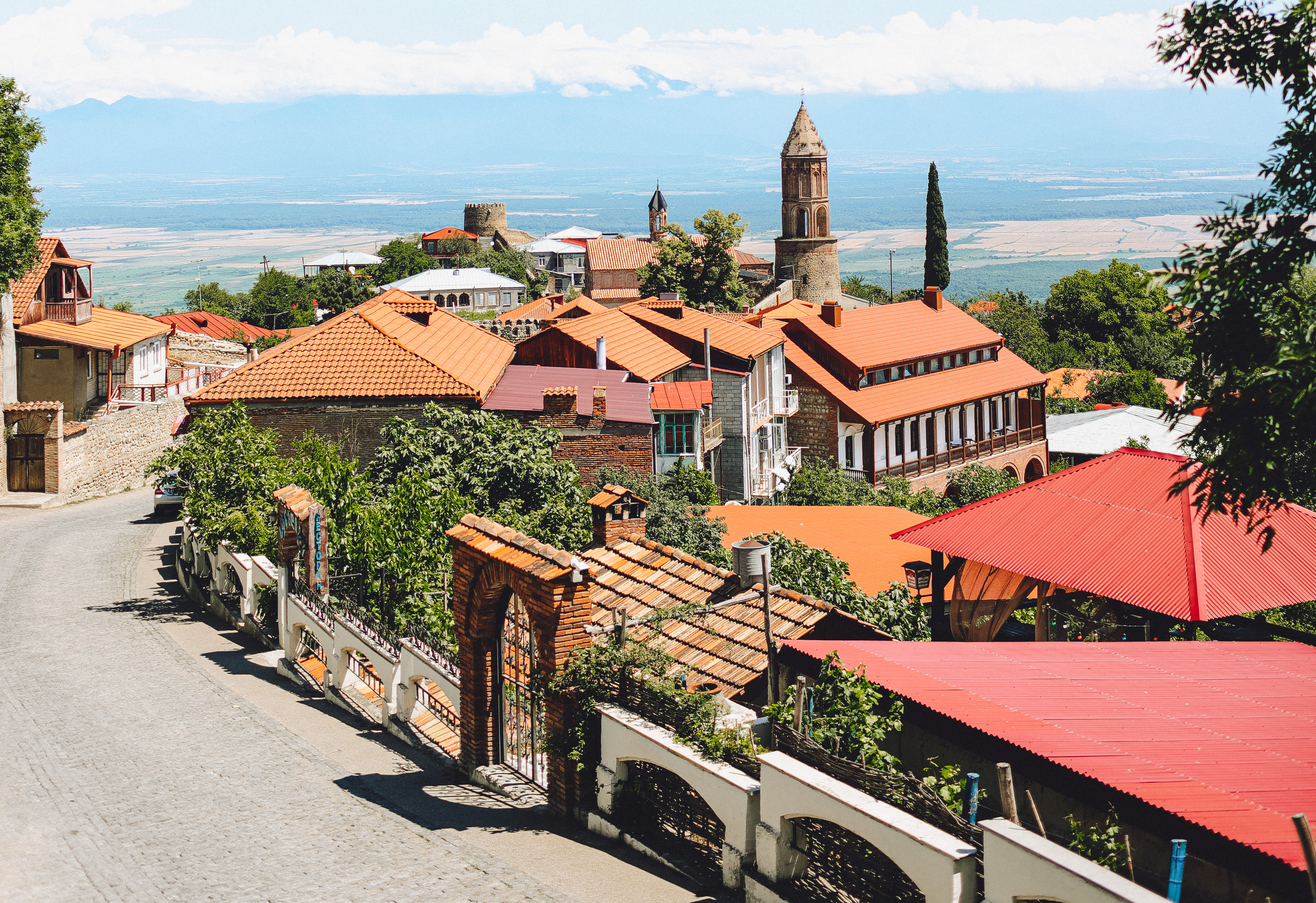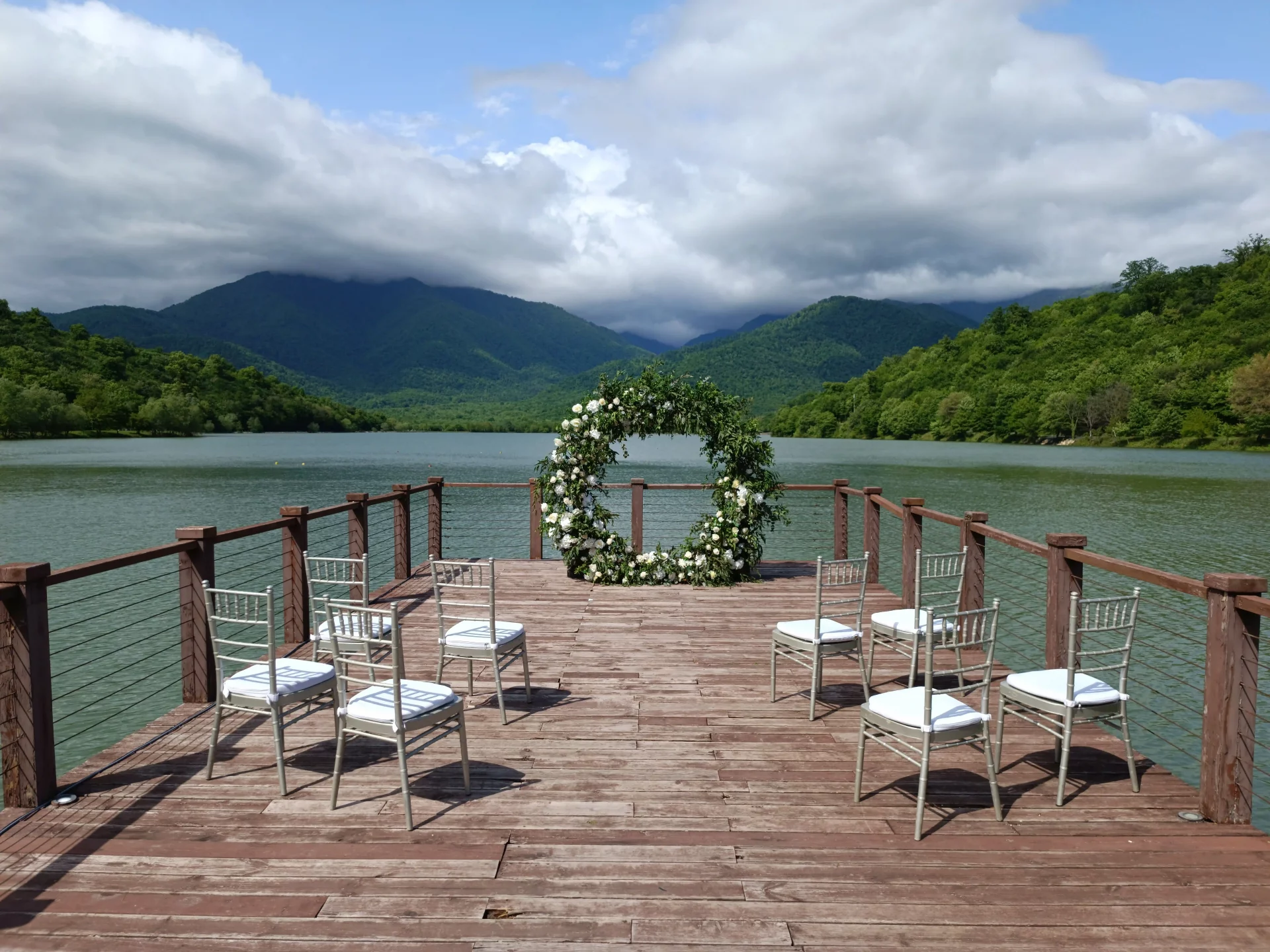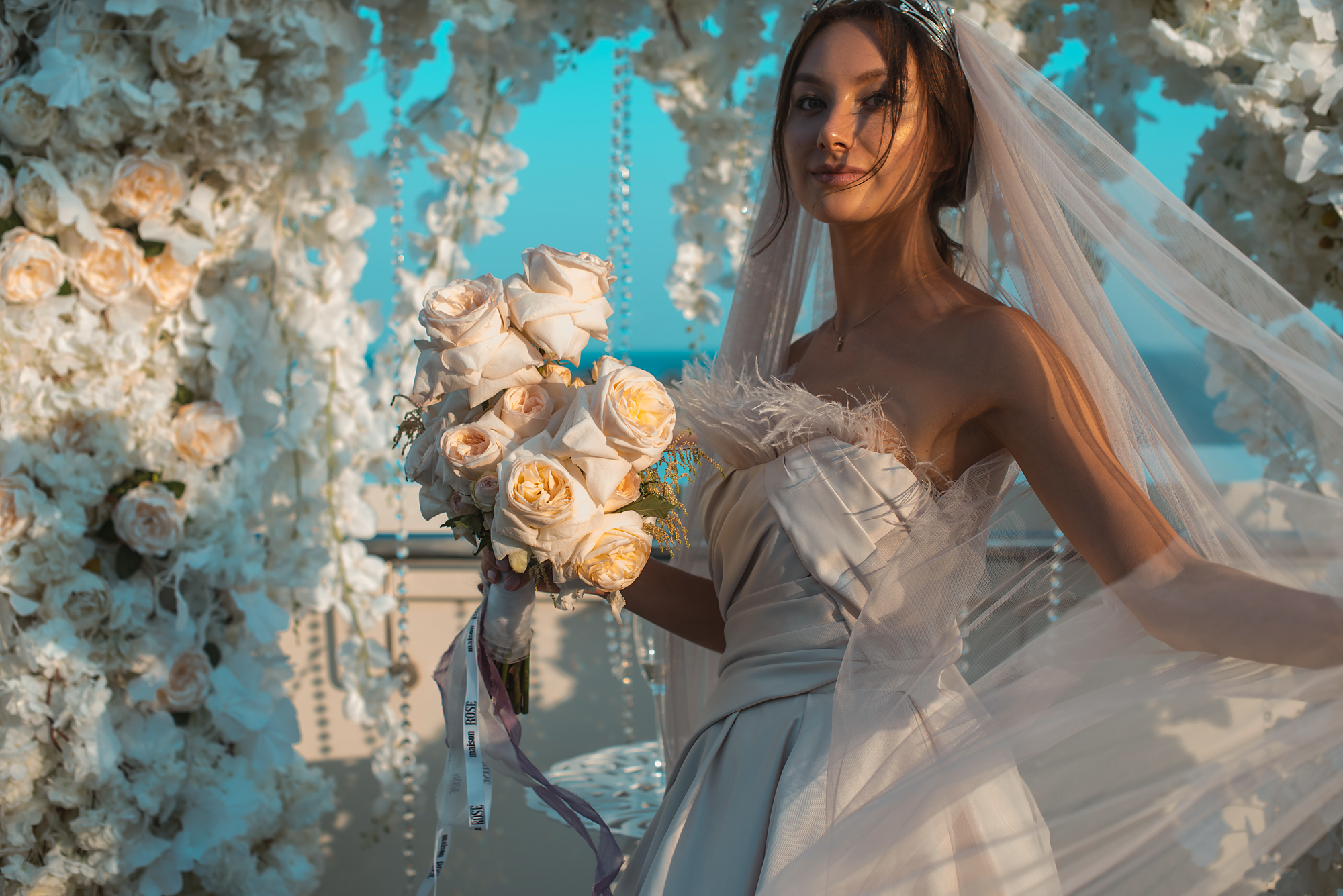 We organize weddings in Georgia , for any budget and wishes. With us, you won't have to think about how to organize your event or what documents you'll need. Georgia has simple laws and quick administrative resources, all you need for your dream wedding is your passports, we do the rest for you.