Wedding package
Winter season in Georgia for couples in love can be complemented with the marvelous wedding ceremony in the background of spectacular views of Caucasus mountain slopes, atmospheric towns, local squares, and fashionable restaurants.
Direction Services
Steps of process organization your wedding
1. Choosing a wedding destination
Georgia has a variety of wedding locations — the Caucasus Mountains, the Black Sea, antique chateaus with vineyards, lakes with beautiful views that you can choose from
2. Services and your wishes as you see the wedding of your dreams
We maximum attention to detail and select the finest services to make your wedding just like in the movies and prepare a proposal for you
3. Offer
We discuss and agree on the proposal, make adjustments according to your wishes
4. Contract
We sign a contract for this you need only your passport, with it you are safe, even in case of force majeure
5. Prepayment
In order for us to be able to book your chosen contractors and begin preparations, you have to send us an advance payment in any way that is convenient for you
6. Preparing for your wedding
You will be assigned a personal organizer who will take all the hassle of the organization in time to make the necessary adjustments

At this stage, the timing of your celebration will be prepared for you, all the contractors you have chosen will be organized, as well as the final coordination of details, decor and other enjoyable little features
7. Full accompaniment on the wedding day
From the morning until the last guest, our team of organizers and coordinators will be with you to take care of all matters
Winter Wedding in Georgia
Georgia welcomes travelers hospitably not only in summer. This country is awesome in other seasons too. The motherland of delicious wine, cheese, khachapuri, and barbecue (lamb skewer or shashlik) will impress Georgian guests in autumn and spring as well. A special atmosphere resides in Tbilisi, Batumi, and other resort cities and towns during the winter season in Georgia too.
All the streets are decorated in the middle of December to please with the sparkling lights local people and foreigners who are willing to experience the spirit of Orthodox traditions related to New Year and Christmas. There are many exciting events and wonderful performances like festivals, parades, and holiday funfairs to take into consideration during all three winter months.
Many couples in love are looking forward to arranging their wedding ceremony in Georgia in December, January, or February to stay pleased with the unforgettable emotions and exclusive beauty of Sakartvelo. And this is good common sense!
What Is the Weather in Georgia in Winter?
Be ready for unbelievable romantic gateways because the winter period is notable with a very comfortable temperature here (from 45 up to 65 F degrees). No severe frosts will spoil the winter wedding in Georgia. The coldest weather can be observed in the North (including the Mountains region):
Greater Caucasus Mountains – heavy snowfalls, an Alpine climate, and temperature about 30-45 F;
Lesser Caucasus Mountains – mild temperature variations (35-50 F), snowy valleys, tiny villages, and spectacular mountaintop views.
The wedding in winter can become the real fairy tale where the ceremony of the loving bride and groom slides into the honeymoon somewhere in calm Tusheti, magical Svaneti, or in Georgia's popular ski resort Gudauri. Newlyweds are not limited in their choice of leisure time when it comes to a winter wedding in Tbilisi, Sokhumi, and other Georgian locations.
The Best Wedding Places in Georgia in Winter
Feel the wedding joy in one of the pearls of Georgian beauty. There are many capabilities for spouses there. Besides the marriage registration that will take place in one of the Tbilisi registry offices, you can have a gorgeous ceremony and passionate honeymoon accompanied by interesting sightseeing.
Let's take a closer look at where the winter wedding in Georgia can be arranged:
Kazbegi is a scenic location with numerous winter wedding venues to choose from. Select this place to hit the peaks of the Greater Caucasus Mountains or decide on the local guesthouse to spend 1-2 weeks surrounded by awesome nature and friendly locals.
Borjomi is notable for its hot sulfur pools. Relax in the open-air thermal bathes and admire winter landscape views. Here, you will see the Lesser Caucasus mountain slopes from far. The panorama with Bakuriani afar and its ski lifts, houses, and natural charm of snow-capped trees and hills will touch everyone's feelings.
Guadauri is considered the tourist mecca and the top resort. All the Georgian winter mountain roads go to this ski and snowboarding heartland! The season is open at the beginning of December in Georgia. So, take not only the dress and a tuxedo for the ceremony but all the necessary equipment for active and extreme pastime!
Mtskheta is an inspiring place with its ancient Jvari Monastery and picturesque Mtkvari river shores. The exceptional architecture will make your wedding pictures vivid for sure. The religious bridal couples can opt for local tours by visiting the burial place of Christ's robe, Svetitskhoveli Cathedral, and Samtavro Monastery.
Kutaisi is a charming city with boutiques to try on different winter wedding dresses and flamboyant bazaars with antique souvenirs. The location of contrasts, pretty fountains, and exclusive vibe. Take the best wedding pictures next to the Katskhi Pillar or somewhere in the vineyards like Baia's.
The list of the fantastic wedding venues for your winter wedding is almost unlimited because each Georgian corner deserves your attention and will bring pleasure, optimistic emotions, and warm up your love to the sweetheart.
Arrange the ceremony on one of the most celebrated holidays like New Year or Valentine's Day! It seems as if the whole world congratulates you on the birth of your family! Do not forget about the wedding photoshoot to capture the moments of happiness.
The Shu agency is ready to assist you with the marriage registration in the coastal country with Kartuli and Partsa dances. You will be free from the paperwork and other useless preparations. Contact us now to specify all the details!
Photo
Destinations in Georgia
Georgia charms with its beauty, mysterious atmosphere, hospitable people, and marvelous venues.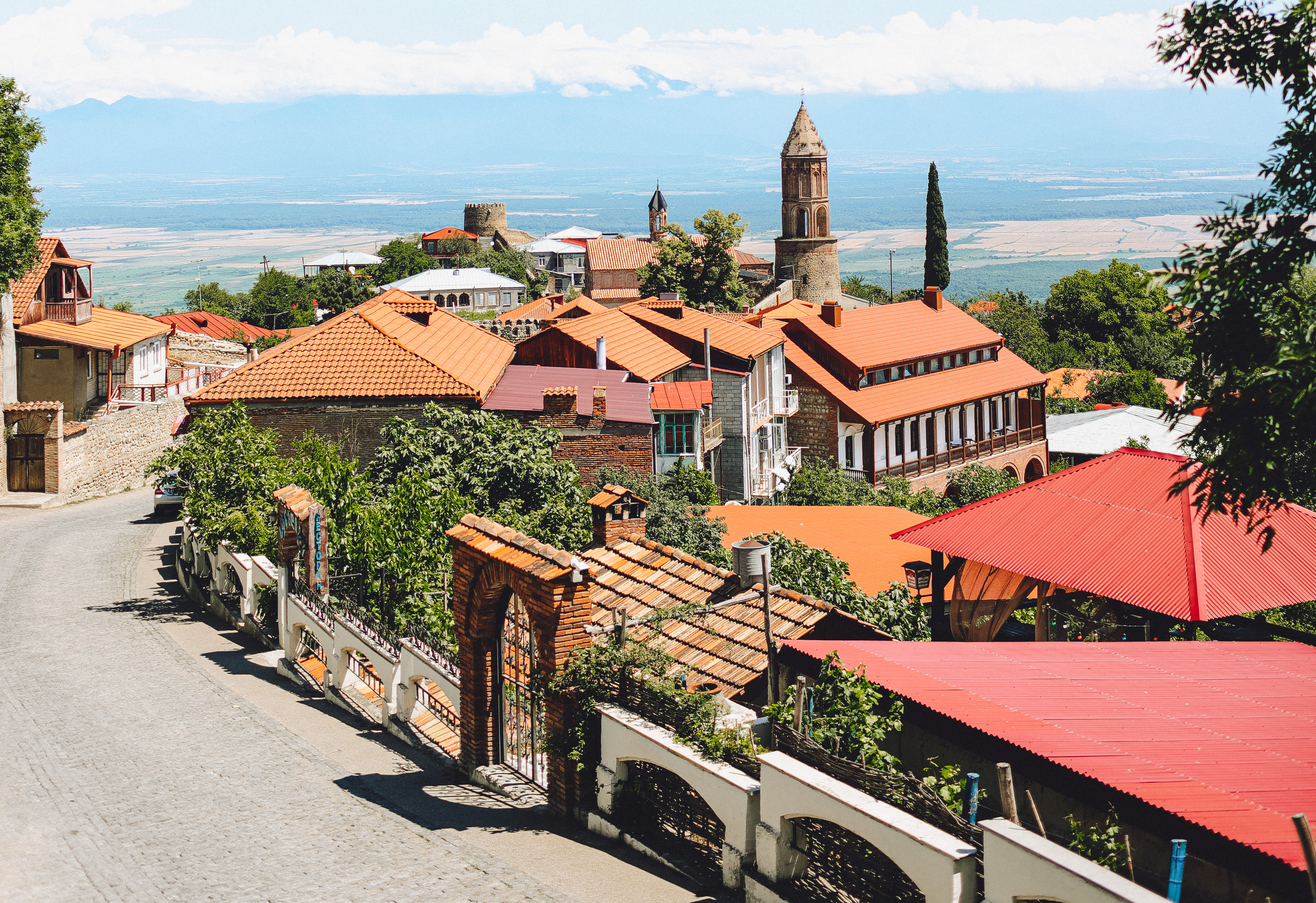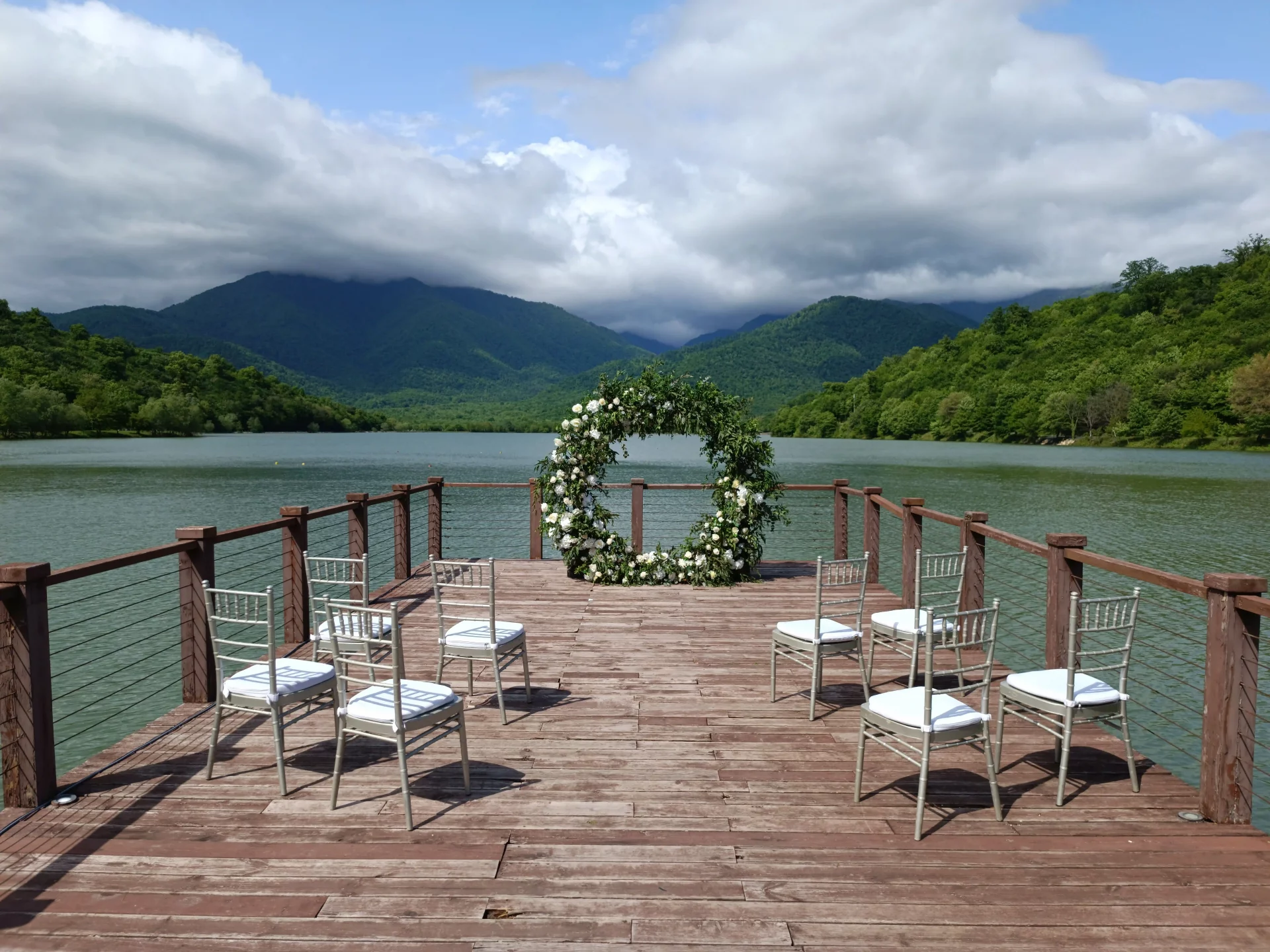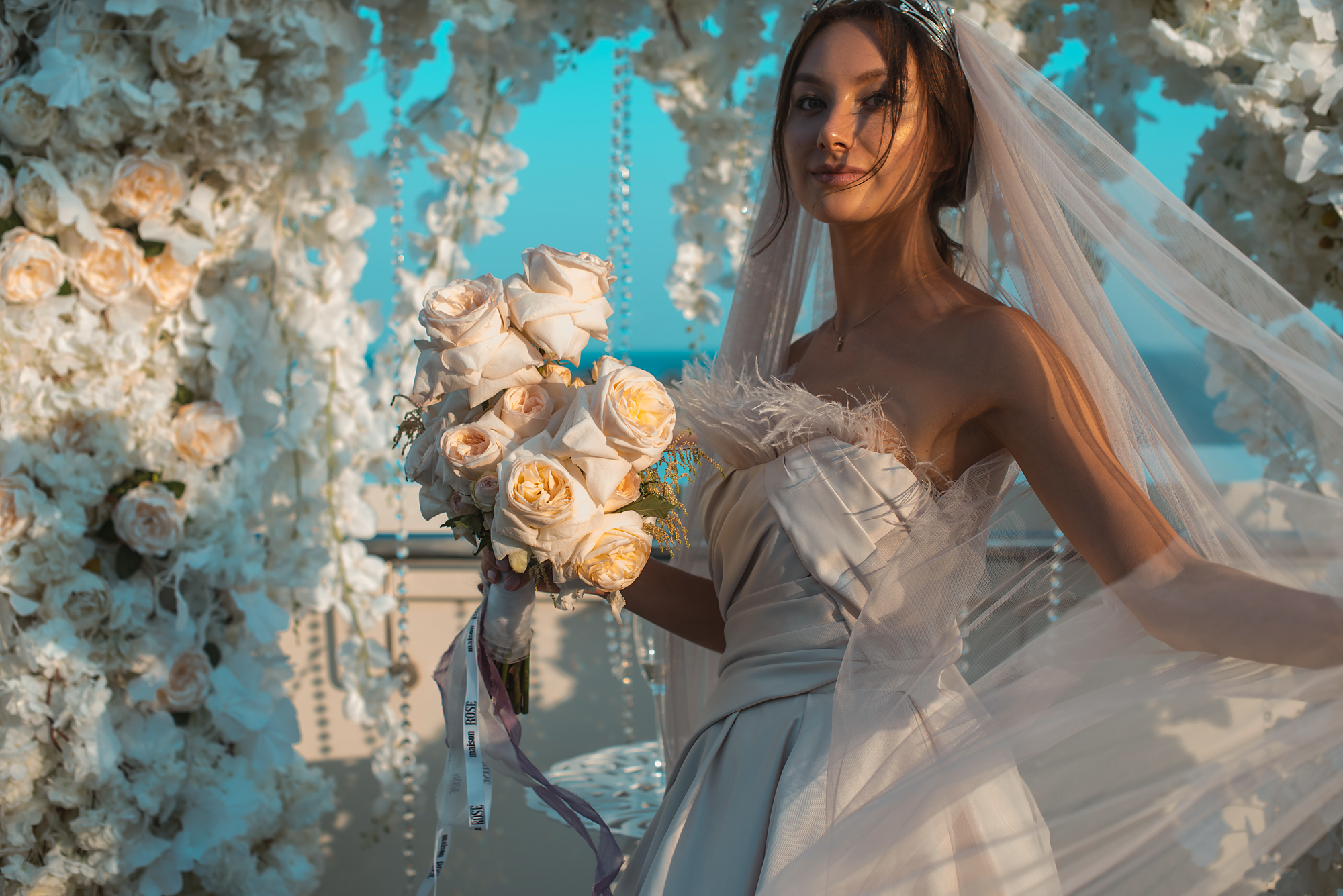 We organize weddings in Georgia , for any budget and wishes. With us, you won't have to think about how to organize your event or what documents you'll need. Georgia has simple laws and quick administrative resources, all you need for your dream wedding is your passports, we do the rest for you.