Each country has its own laws and requirements for marriage. Depending on the legal status of the future spouses (citizens or foreigners) these requirements may vary. Therefore, before preparing for your wedding, you should definitely find out what the rules are for getting married in the country where you want to get married.
In Georgia, for example, it is very easy to legalize a relationship. You apply and you can have your wedding the very next day.
You can get married without being a citizen and without a residence permit. You are not required to practice any religion and the two things you really need are to attend the ceremony in person and to have witnesses.
If you would like to learn more about weddings in Georgia, contact the managers at Shu Wedding Agency and we will be sure to answer any questions you may have.
As for getting married in the Philippines, especially if one of the partners is a foreigner, things are much more complicated.
Marriage between foreigners or to a foreign citizen causes a lot of difficulties in many countries. This is especially true in countries that practice Islam. In these countries there is often a symbiosis of church and secular authority. That is, religious beliefs and norms from the sacred scriptures are on a par with the law or may replace it altogether.
Foreigners who are not practicing Muslims may be uncomfortable and experience societal pressure in the first few months of their stay in these countries. Many Islamic states restrict the ability of their citizens to marry foreigners or impose stricter requirements.
Qatar does not have the same strict rules as some other Islamic states, but it does have certain requirements for foreigners.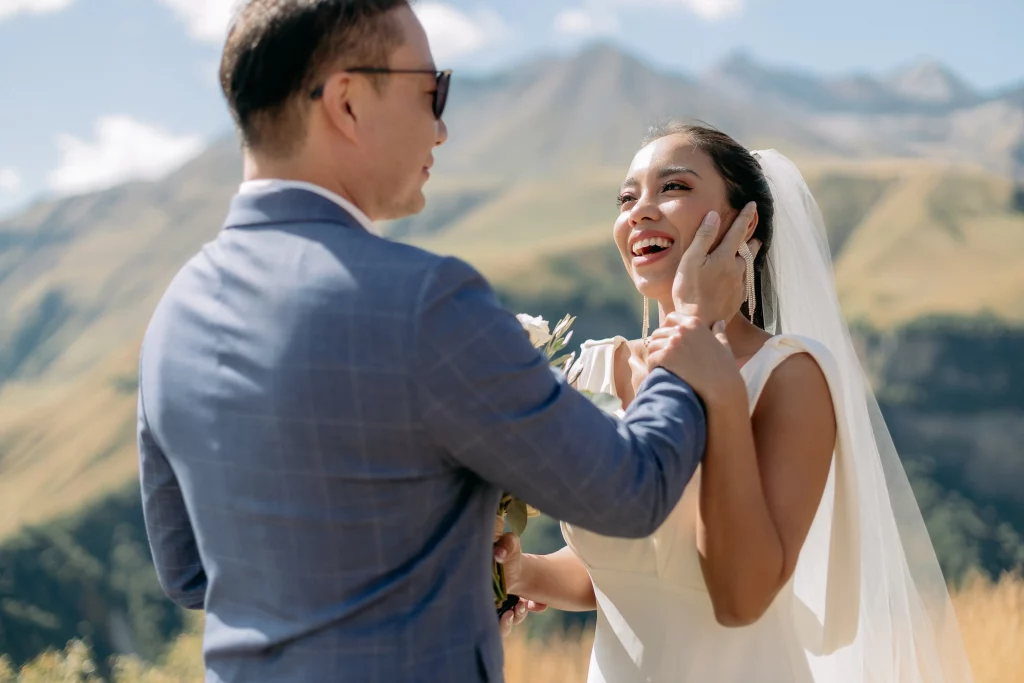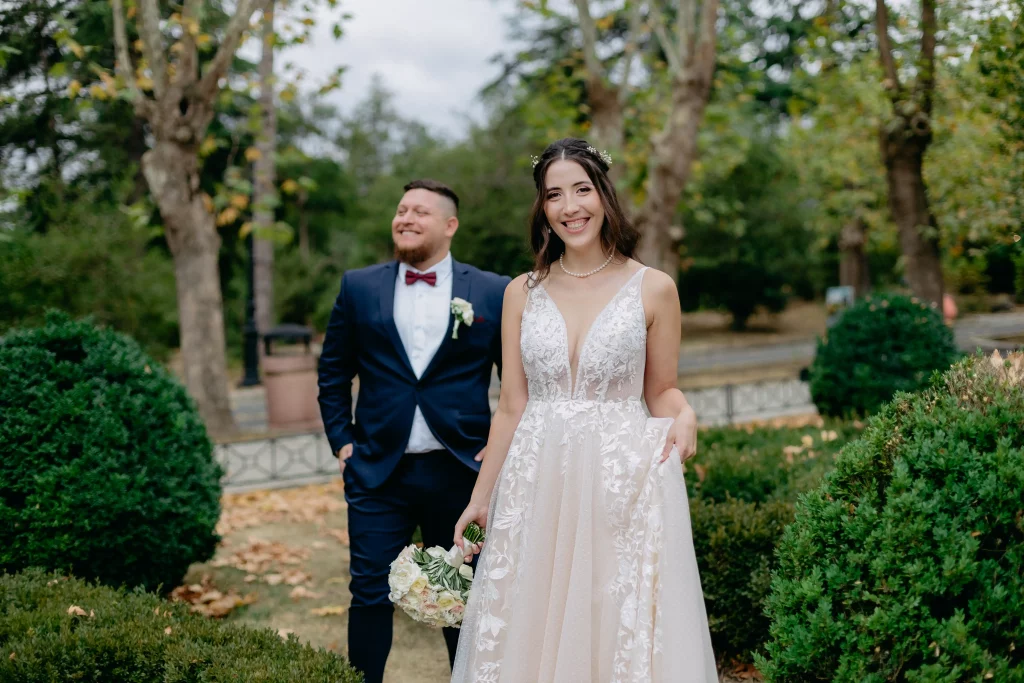 What documents do I need for a wedding in Qatar?
Before you start the process of collecting documents, you need to visit the embassy of your country. The embassy staff will explain to you all the nuances of the procedure and provide you with a complete list of required documents. Keep in mind that some consulates may ask you for information about your partner.
In special cases, the embassy may refuse to perform the marriage.
The basic documents you may need, regardless of your citizenship, include:
Birth certificate.
Passport or a document that replaces it.
Documents proving that you are not currently married.
A marriage license or certificate of no impediment to the marriage.
Certificate of divorce or death of your partner if you are not getting married for the first time.
Results of a genetic test.
You should pay special attention to genetic screening. This examination is mandatory and both partners must undergo it before marriage.
Unlike the practice of medical screening used in the UAE, the tests in Qatar are aimed only at finding genetic abnormalities and calculating possible risks. This is due to the frequent practice of blood marriages, unions between cousins and more distant relatives. The genetic test lets the couple know what the likelihood is of genetic complications in their future children.
The test results are not a reason to forbid a wedding; the man and woman will be interviewed and all possible consequences explained.
Approximately 77% of the residents of Qatar are Muslim and Sharia law applies in the country. This means that unmarried couples cannot live together, much less have children outside of marriage. To protect themselves, many decide to legalize their relationship.
The speed of the marriage process in Qatar depends on your individual situation, the requirements presented to you at the embassy and how quickly you can gather all the necessary documents.
A wedding in Qatar is not the most complicated event, but you will not be able to organize it in a day. That is why many couples are looking for alternative ways to solve this problem.
The easiest way to get married in the shortest possible time is to choose a country with a loyal legislation and minimum requirements for foreigners. One of these countries is Georgia.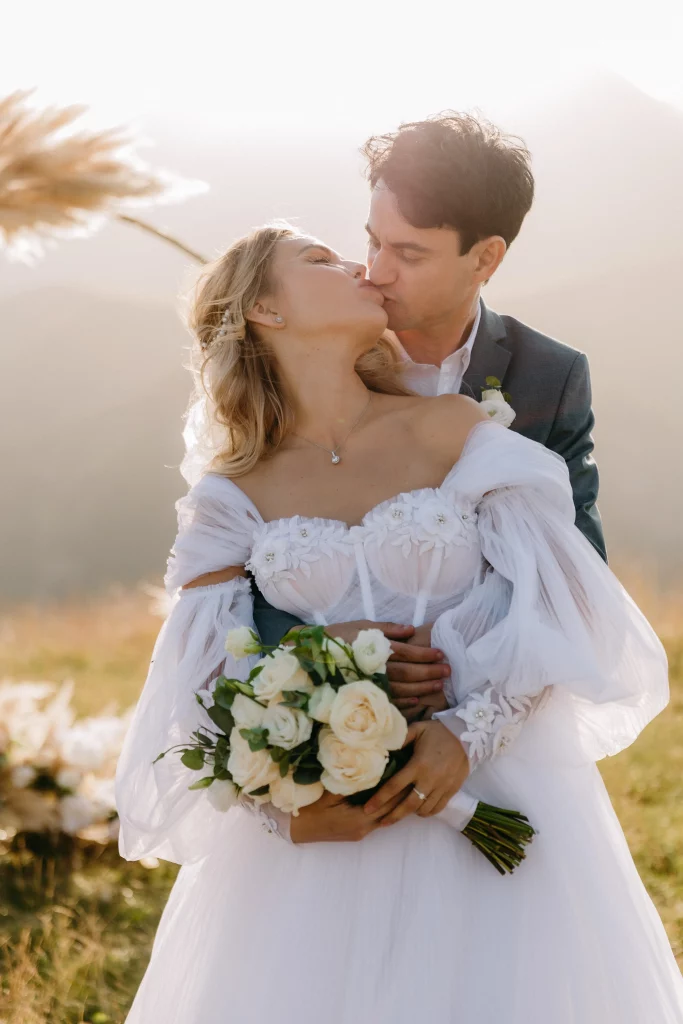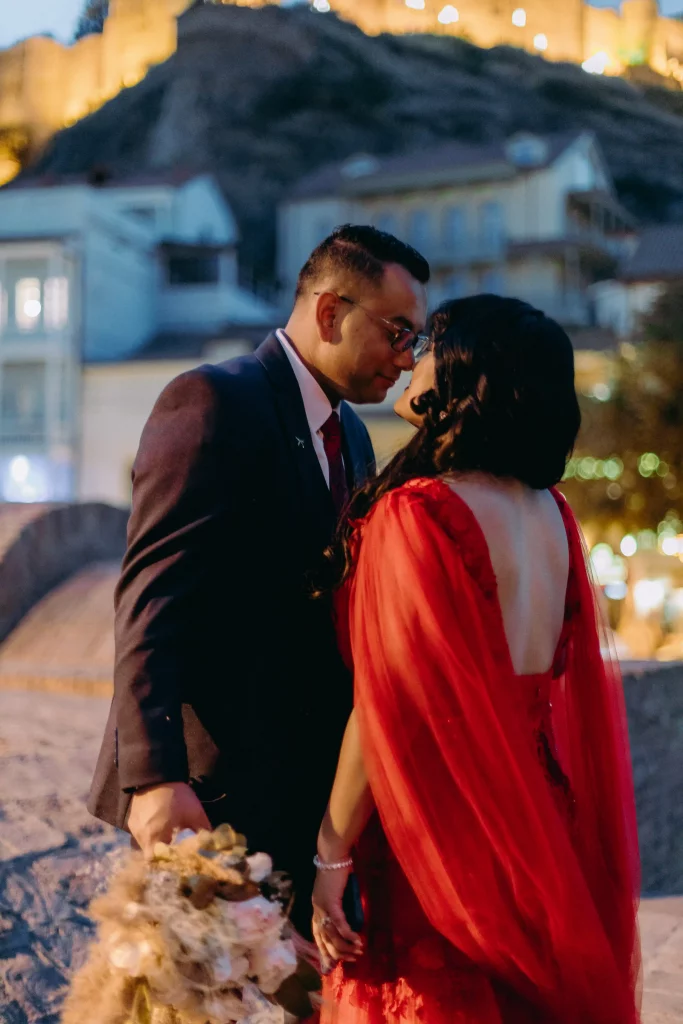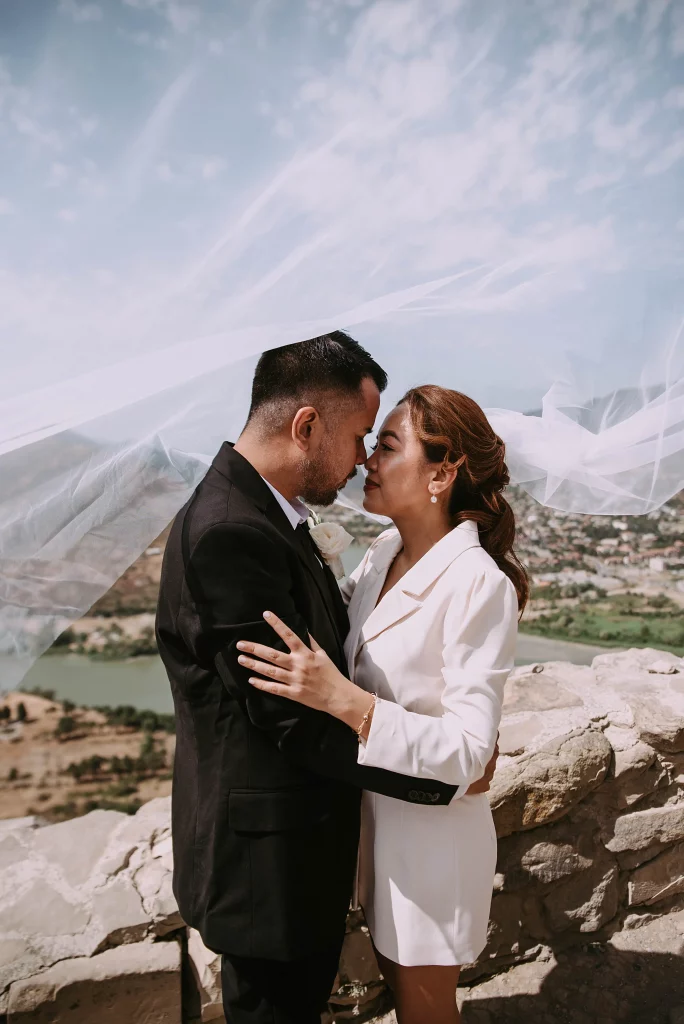 In order to get married in Georgia you will need:
Apply to get married, which you can do online.
Be present at the wedding in person.
Have two witnesses (we can provide them for you).
You do not need to be a citizen of Georgia or have a residence permit, there is no need for a medical examination or a certain creed. All you need to do is contact the Shu Wedding Agency for help and we will arrange the wedding of your dreams as soon as possible.
We organize weddings in Georgia , for any budget and wishes. With us, you won't have to think about how to organize your event or what documents you'll need. Georgia has simple laws and quick administrative resources, all you need for your dream wedding is your passports, we do the rest for you.