The most famous chateau in Georgia. Review of the top Georgian locations. The guide for travelers throughout Georgia and Sakartvelo chateau.
Direction Services
Steps of process organization your wedding
1. Choosing a wedding destination
Georgia has a variety of wedding locations — the Caucasus Mountains, the Black Sea, antique chateaus with vineyards, lakes with beautiful views that you can choose from
2. Services and your wishes as you see the wedding of your dreams
We maximum attention to detail and select the finest services to make your wedding just like in the movies and prepare a proposal for you
3. Offer
We discuss and agree on the proposal, make adjustments according to your wishes
4. Contract
We sign a contract for this you need only your passport, with it you are safe, even in case of force majeure
5. Prepayment
In order for us to be able to book your chosen contractors and begin preparations, you have to send us an advance payment in any way that is convenient for you
6. Preparing for your wedding
You will be assigned a personal organizer who will take all the hassle of the organization in time to make the necessary adjustments

At this stage, the timing of your celebration will be prepared for you, all the contractors you have chosen will be organized, as well as the final coordination of details, decor and other enjoyable little features
7. Full accompaniment on the wedding day
From the morning until the last guest, our team of organizers and coordinators will be with you to take care of all matters
Chateau in Georgia
The architecture of Georgia is an awesome blend of tender curves and Sakartvelo history. Each building can narrate its own story to travelers. Chateaux in Georgia are often associated with palaces and local wineries. Now, most of them are museums or luxury hotels to stay after sightseeing and other experiences in the country of delicious wine, sunsets in the Caucasus Mountains, and national dances.
Top 4 Chateau in Georgia
If you are interested in Georgian exceptional architecture, start your chateau-driven journey throughout Georgia from Tbilisi and its neighborhoods. There are two unbelievable chateaux to admire here. They are about wine production, the pride of Georgian winemakers, and unforgettable architectural heritage.
Chateau Mukhrani in Tbilisi is a renowned palace. It is considered one of the best to visit. This chateau was built at the end of the 19th century (1885). All the traditions of Georgian winery are stored there. Mukhrani wines are well-known around the world. The guests of Georgia can count on interesting tours through the chateau and delicious degustation from local winemakers.
One more chateau located in Tbilisi is Lilo. The wine production that takes place in Kakheti is presented here for all the willing travelers. The chateau Lilo welcomes everyone with the mysterious architecture and hospitality of winemakers who are ready to demonstrate to you all the Rkatsiteli and Saperavi varieties in the context of art together with the flavored taste of wine mixes they are proud of.
Among other top chateau locations in Georgia are ones in Zegaani village and Telavi:
Chateau Zegaani is the local winery presented in the ex-residence of the Russian emperor.
The ancient architecture of this castle impresses even the most sophisticated travelers.
It is possible to have a tour through local vineyards and plunge into the atmosphere of winemaking in Zegaani.
The degustation will take place on one of the beautiful terraces of the castle to enjoy picturesque views.
Chateau Mere in Telavi is an attractive hotel to stay here after an active pastime in Georgia.
This castle will give you a stunning view of the Alazani Valley.
Open verandas are here to taste delicious wine and traditional Georgian dishes.
Are you ready to have a tour through the chateau heritage of Georgia? There are many other wineries in the ancient castles and palaces to take into consideration. Dive into the atmosphere of the ancient residences of emperors and other renowned Georgian people together with our agency!
Photo
Destinations in Georgia
Georgia charms with its beauty, mysterious atmosphere, hospitable people, and marvelous venues.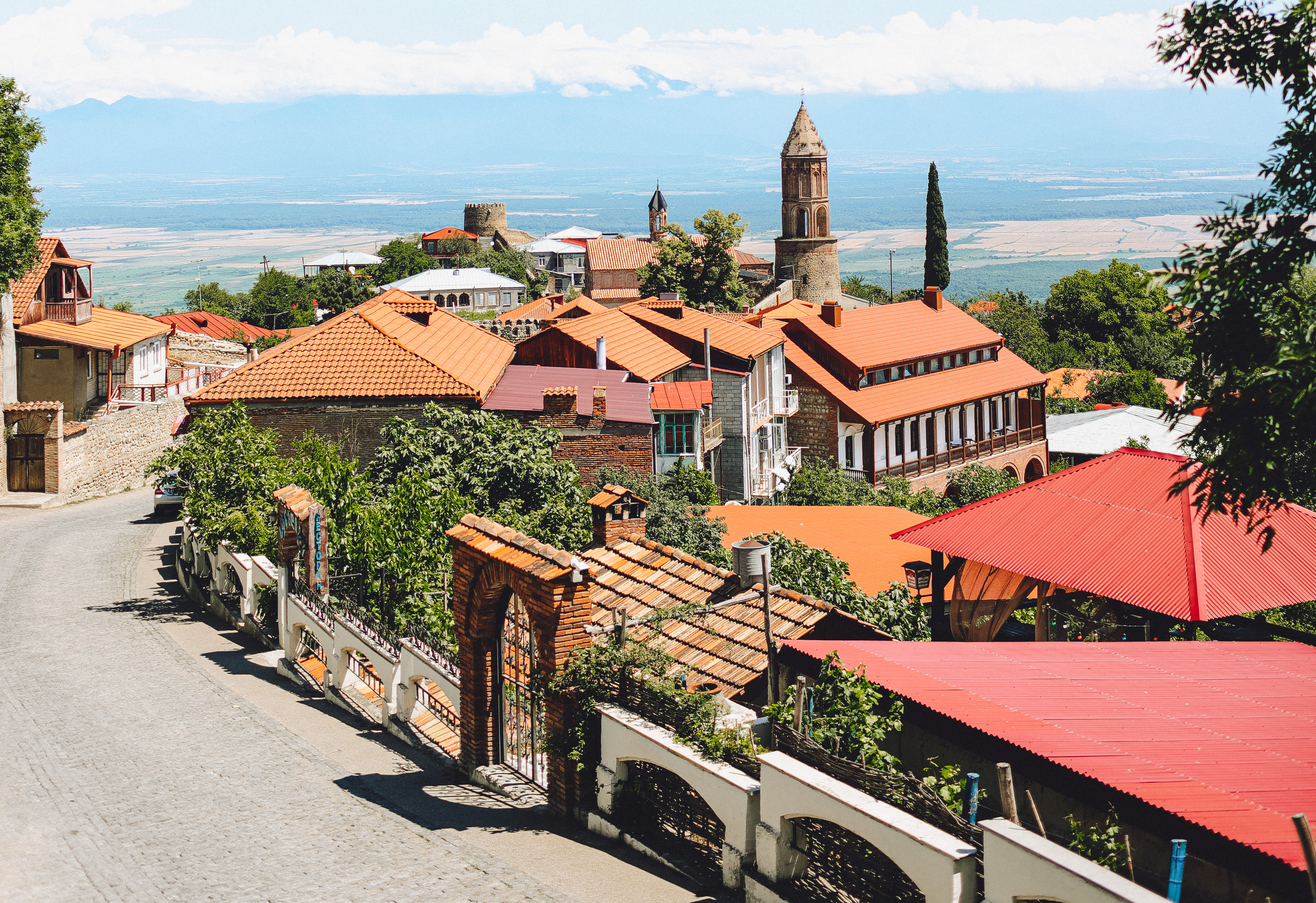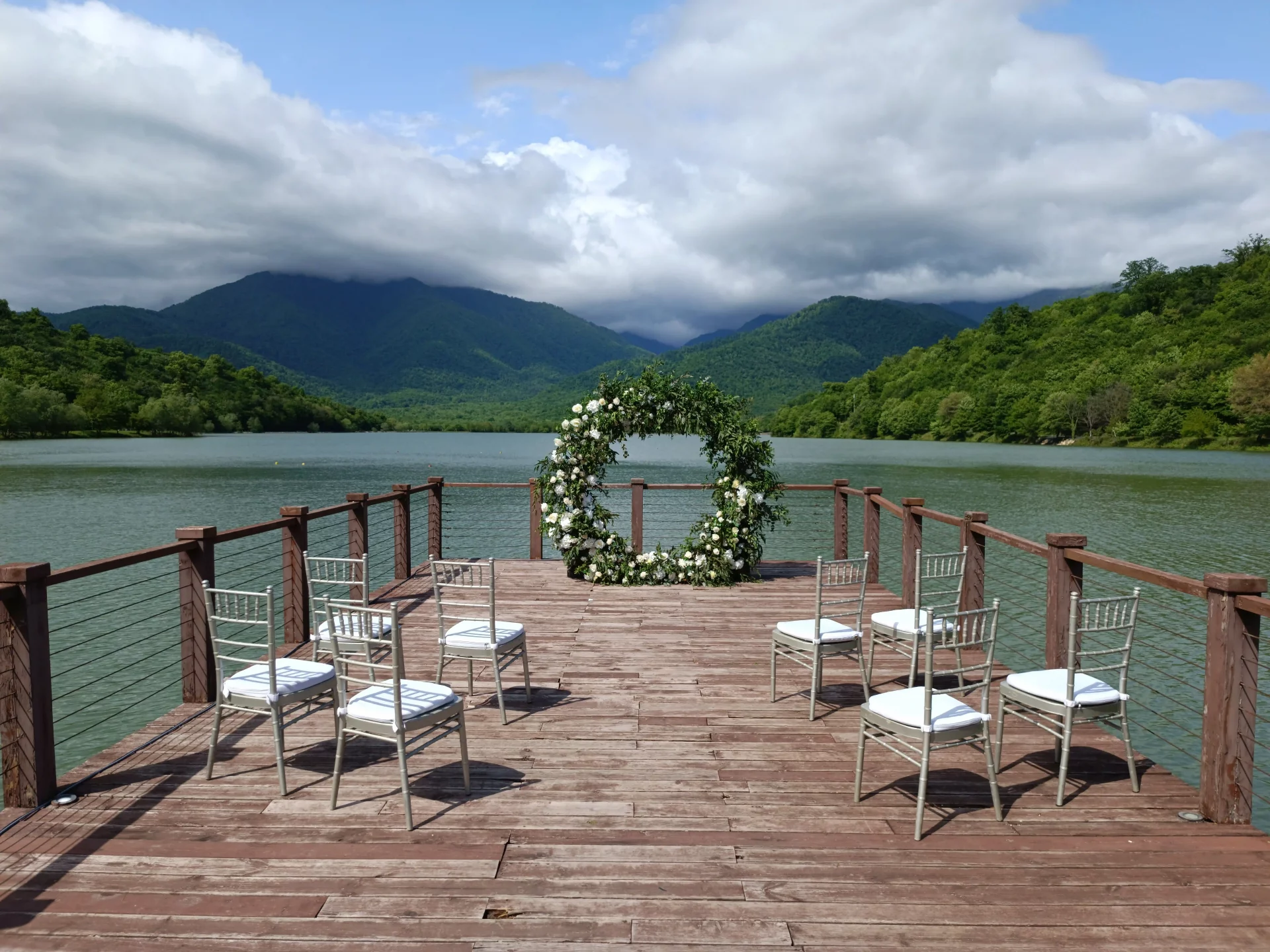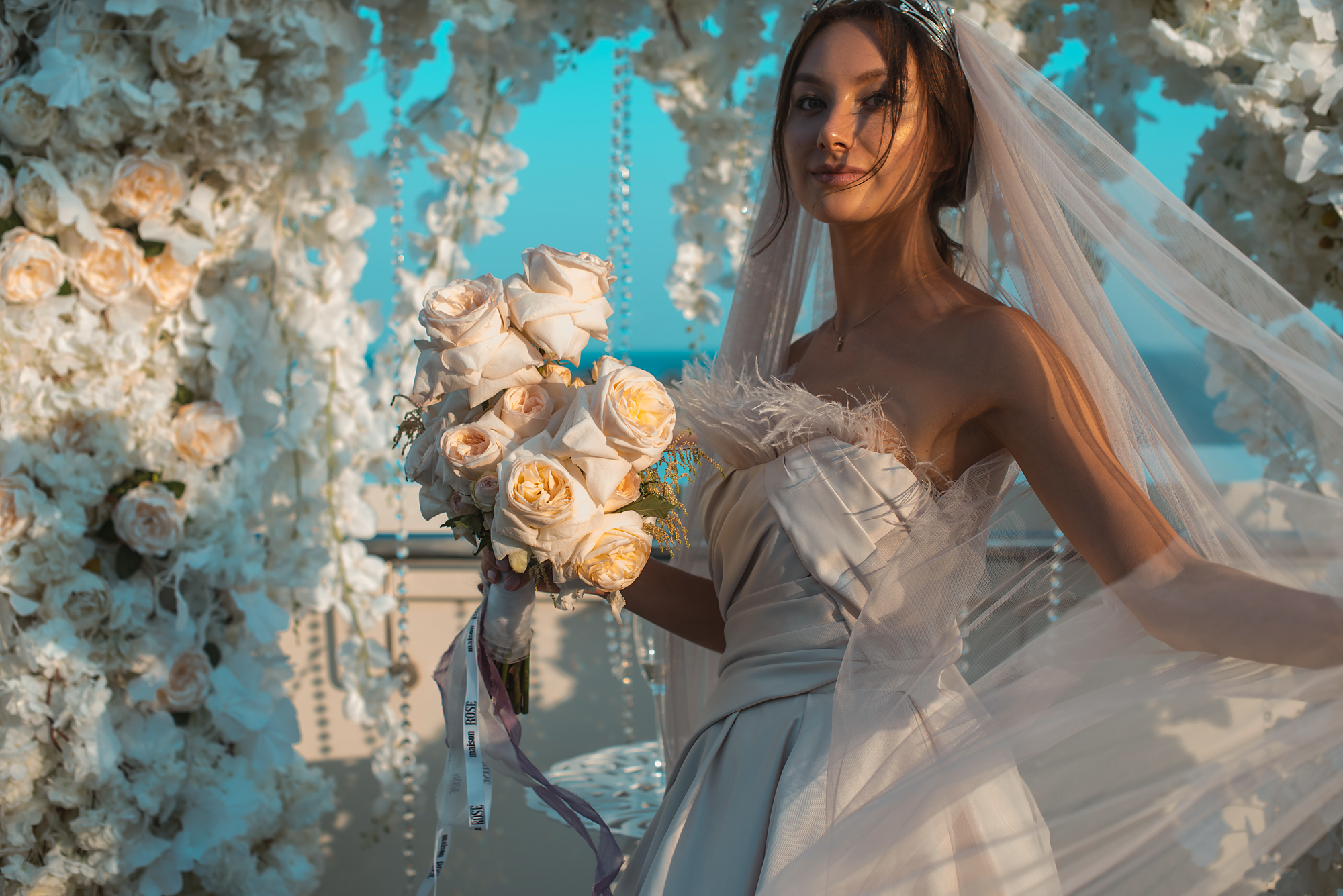 We organize weddings in Georgia , for any budget and wishes. With us, you won't have to think about how to organize your event or what documents you'll need. Georgia has simple laws and quick administrative resources, all you need for your dream wedding is your passports, we do the rest for you.