Rooms Kazbegi Hotel — your unforgettable wedding overlooking the Caucasus Mountains. Don't deny yourself the pleasure to make your wedding day truly special! Contact a specialist of Shu Wedding agency and we will make your wedding as beautiful as the Georgian mountains!
Direction Services
Steps of process organization your wedding
1. Choosing a wedding destination
Georgia has a variety of wedding locations — the Caucasus Mountains, the Black Sea, antique chateaus with vineyards, lakes with beautiful views that you can choose from
2. Services and your wishes as you see the wedding of your dreams
We maximum attention to detail and select the finest services to make your wedding just like in the movies and prepare a proposal for you
3. Offer
We discuss and agree on the proposal, make adjustments according to your wishes
4. Contract
We sign a contract for this you need only your passport, with it you are safe, even in case of force majeure
5. Prepayment
In order for us to be able to book your chosen contractors and begin preparations, you have to send us an advance payment in any way that is convenient for you
6. Preparing for your wedding
You will be assigned a personal organizer who will take all the hassle of the organization in time to make the necessary adjustments

At this stage, the timing of your celebration will be prepared for you, all the contractors you have chosen will be organized, as well as the final coordination of details, decor and other enjoyable little features
7. Full accompaniment on the wedding day
From the morning until the last guest, our team of organizers and coordinators will be with you to take care of all matters
Wedding at Rooms Kazbegi
Imagine the moment: you are exchanging your vows of love against a majestic mountain backdrop, at the foot of the legendary Mount Kazbek. Rooms Kazbegi, located in the heart of the National Nature Park and 1740 meters above sea level, offers just such an unforgettable experience. The complex is located three hours drive from Tbilisi.
It is a place where nature meets exquisite design. The 155 rooms of the hotel are made in a modern style, each of which will become a cozy corner for your wedding guests. Panoramic windows give an opportunity to enjoy the majestic view of the Caucasus mountain range, creating an atmosphere of romance and uniqueness of this special day. Room rates at Rooms Kazbegi start at $200 for one night.
On the territory of the hotel, every detail is thought over for comfort: restaurants with exquisite Georgian cuisine, a spacious lounge zone for relaxation, a casino for gambling lovers, and a SPA-center where you can relax before or after the celebration waiting for your guests. Outdoor enthusiasts will appreciate the indoor swimming pool with panoramic views and a modern fitness room. And for those who want to be alone and enjoy the silence, the local library is perfect.
And, of course, the possibility of organizing a banquet deserves special attention. Choose an elegant restaurant or a luxurious terrace with mountain views for your celebration. The local menu offers both local and European cuisine, as well as an extensive selection of drinks to suit all tastes. And if you dream of making your day truly unforgettable, what could be better than a helicopter flight in the vicinity of Kazbek?
Rooms Kazbegi has a contemporary style that combines different textures and aged tones. This location is perfect for weddings at any time of year, whether it's a winter fairy tale among the snowy peaks or a summer romantic banquet under the open sky. And with the professional approach of Shu Wedding Agency, your celebration will be flawless. Start your life together in a place where nature and comfort are combined in harmony.
How much does a wedding at Rooms Kazbegi in Georgia cost?
Depending on the number of guests and the grandiosity of the event, the cost of a wedding at Rooms Kazbegi can vary significantly. For example, the price of an «All-inclusive» package starts at $2,990.
To find out the exact cost, contact Shu Wedding agency and our manager will create a budget for your perfect wedding at Rooms Kazbegi with mountain views.
Photo
Destinations in Georgia
Georgia charms with its beauty, mysterious atmosphere, hospitable people, and marvelous venues.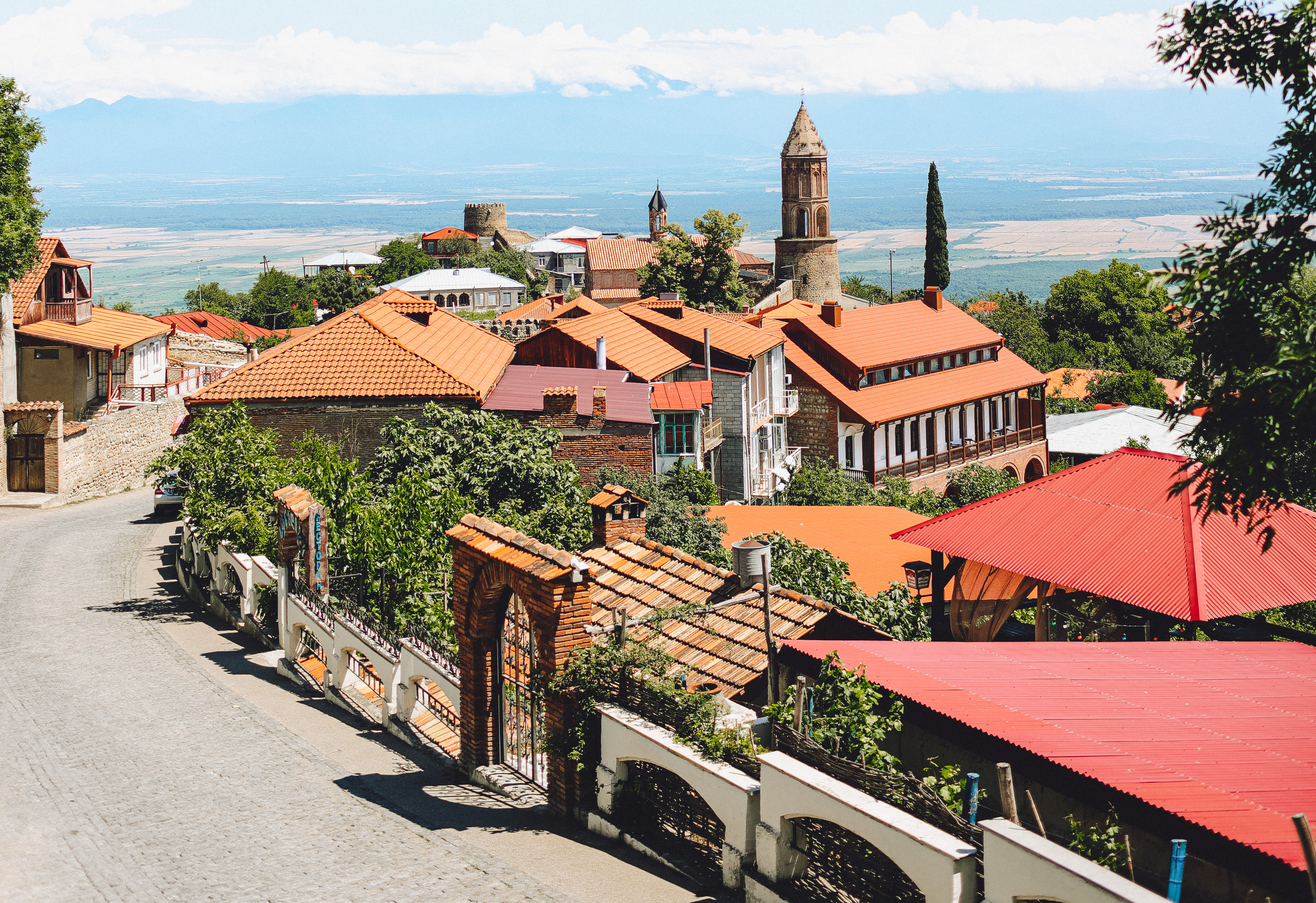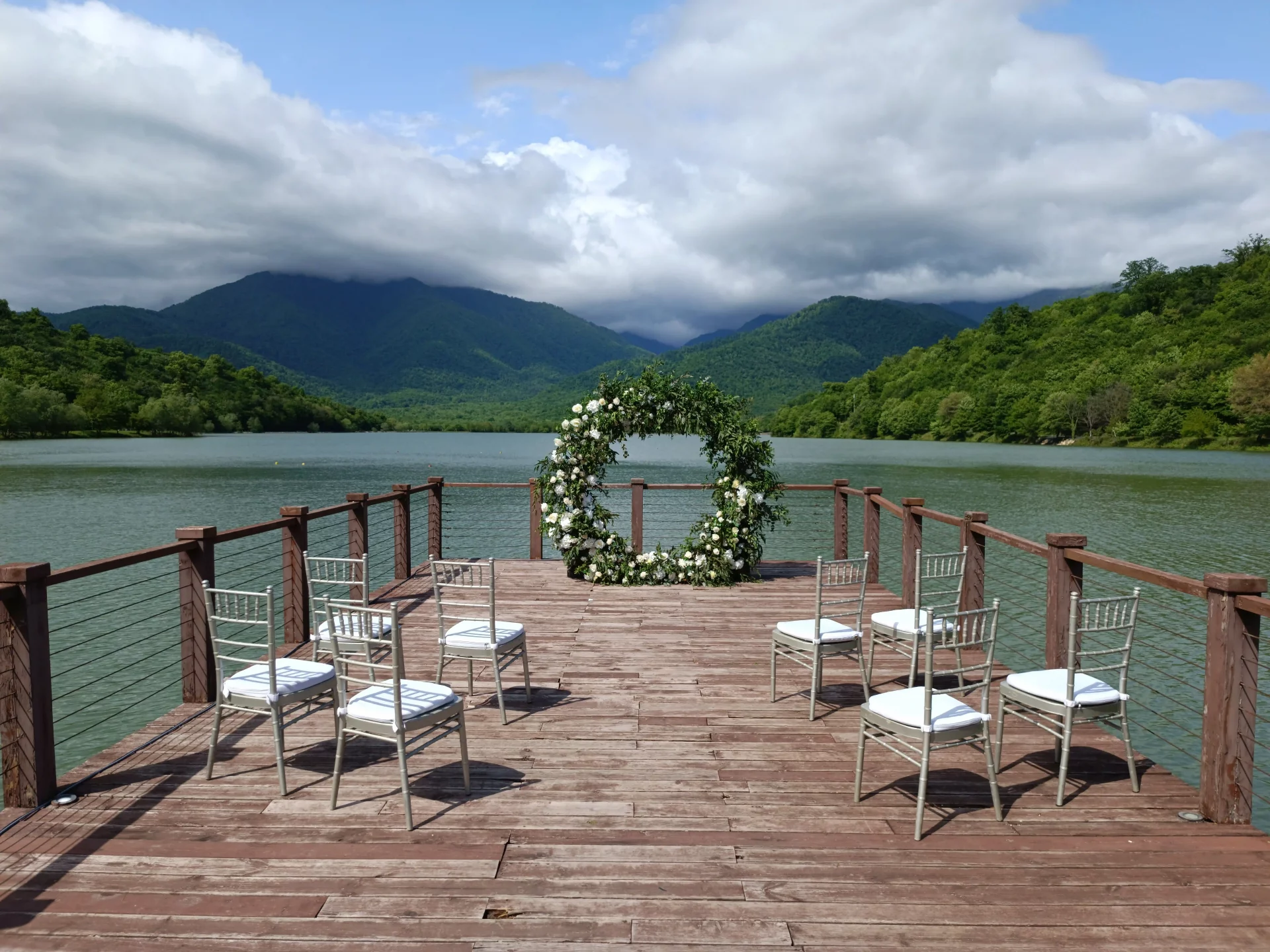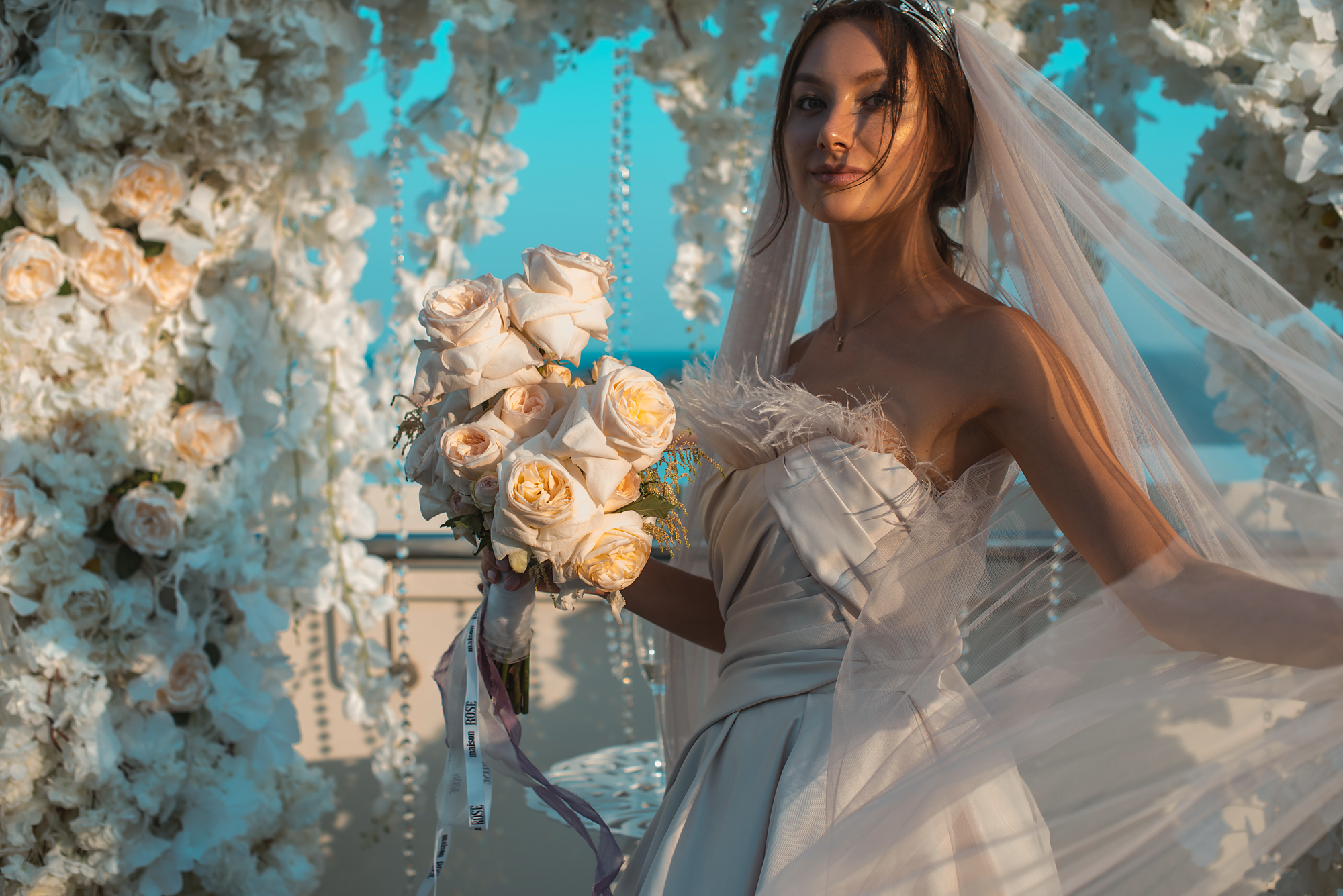 We organize weddings in Georgia , for any budget and wishes. With us, you won't have to think about how to organize your event or what documents you'll need. Georgia has simple laws and quick administrative resources, all you need for your dream wedding is your passports, we do the rest for you.