The traveler's guide through Sighnaghi. The Georgian city of love to visit. The most beautiful places in Sighnaghi to take into account.
Direction Services
Steps of process organization your wedding
1. Choosing a wedding destination
Georgia has a variety of wedding locations — the Caucasus Mountains, the Black Sea, antique chateaus with vineyards, lakes with beautiful views that you can choose from
2. Services and your wishes as you see the wedding of your dreams
We maximum attention to detail and select the finest services to make your wedding just like in the movies and prepare a proposal for you
3. Offer
We discuss and agree on the proposal, make adjustments according to your wishes
4. Contract
We sign a contract for this you need only your passport, with it you are safe, even in case of force majeure
5. Prepayment
In order for us to be able to book your chosen contractors and begin preparations, you have to send us an advance payment in any way that is convenient for you
6. Preparing for your wedding
You will be assigned a personal organizer who will take all the hassle of the organization in time to make the necessary adjustments

At this stage, the timing of your celebration will be prepared for you, all the contractors you have chosen will be organized, as well as the final coordination of details, decor and other enjoyable little features
7. Full accompaniment on the wedding day
From the morning until the last guest, our team of organizers and coordinators will be with you to take care of all matters
Sighnaghi
If you are searching for a cozy Georgian city, Sighnaghi can become your favorite one. Here, you will plunge into the atmosphere of love, unbelievable beauty, and medieval architecture of local streets. Sighnaghi is a 1,5 hours drive from Tbilisi. It welcomes travelers with the cobbled locations and stunning horizons of the Caucasus Mountains.
Sighnaghi Is a Georgian City of Love
Many couples in love come here to have a wedding ceremony and romantic photo sessions. It is not surprising because Sighnaghi is considered a true city of love in Georgia. While sipping delicious Georgian wine and walking through the local streets, you can try different experiences at once.
Sighnaghi is about black sand beaches in the easternmost part of the resort Kakheti region. The unbelievable panoramic views of the Caucasus mountains are available almost from any terrace or veranda in this city.
Where to Go in Sighnaghi?
Start your trip with the picturesque fortress that is seen while you are just entering the town. Enjoy futuristic architecture you have never seen before. All the Sighnaghi streets are full of bright colors! If Tbilisi and other Georgian cities and towns have the emphasis on the local culture and medieval architecture with calm colorprints, the place of love will show you blue, pink, and yellow hues.
Admire bright balconies and terraces, much greenery on the streets, and endless roofs of small residential buildings. It goes without saying that Sighnaghi attracts brides and grooms from all corners of the world! The exceptional charm of love is waiting for you here.
You can visit the following places to have fun and relax:
Pancho Villa – the Tex-Mex restaurant with tasty meals and beverages;
The Bobde Monastery – this small church was built in the 4th century by King Mirian.
Pheasant's Tears – here you can drink delicious Georgian wines that are prepared by the qvevri techniques.
Speaking of places to stay in Sighnaghi , the best options are Abramichi, Mironichi, and Alazani Valley guest houses. If you want more tips and guides about Georgia, contact our agency. We will help you to have an unbelievable journey in the best towns and cities of Sakartvelo!
Photo
Destinations in Georgia
Georgia charms with its beauty, mysterious atmosphere, hospitable people, and marvelous venues.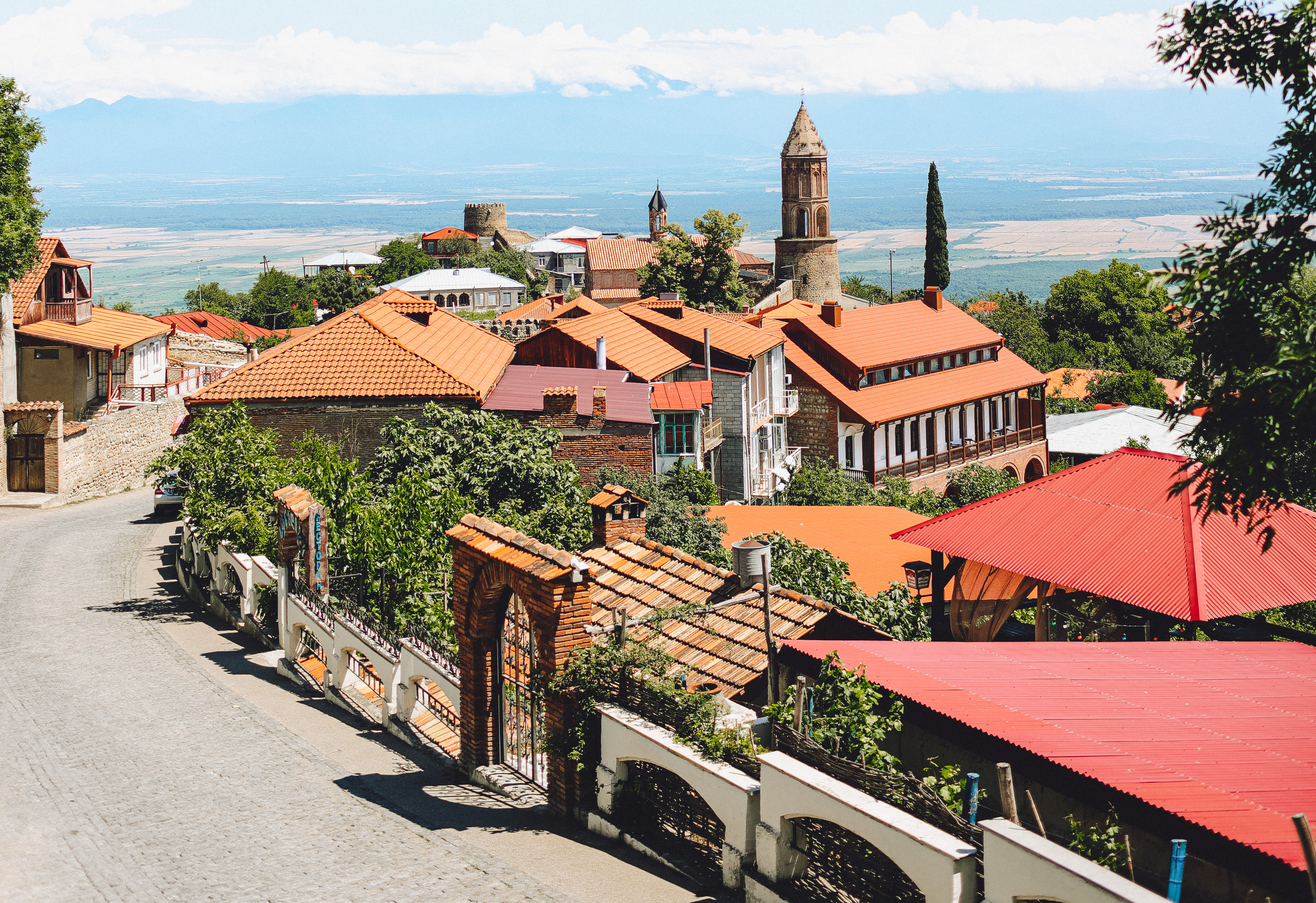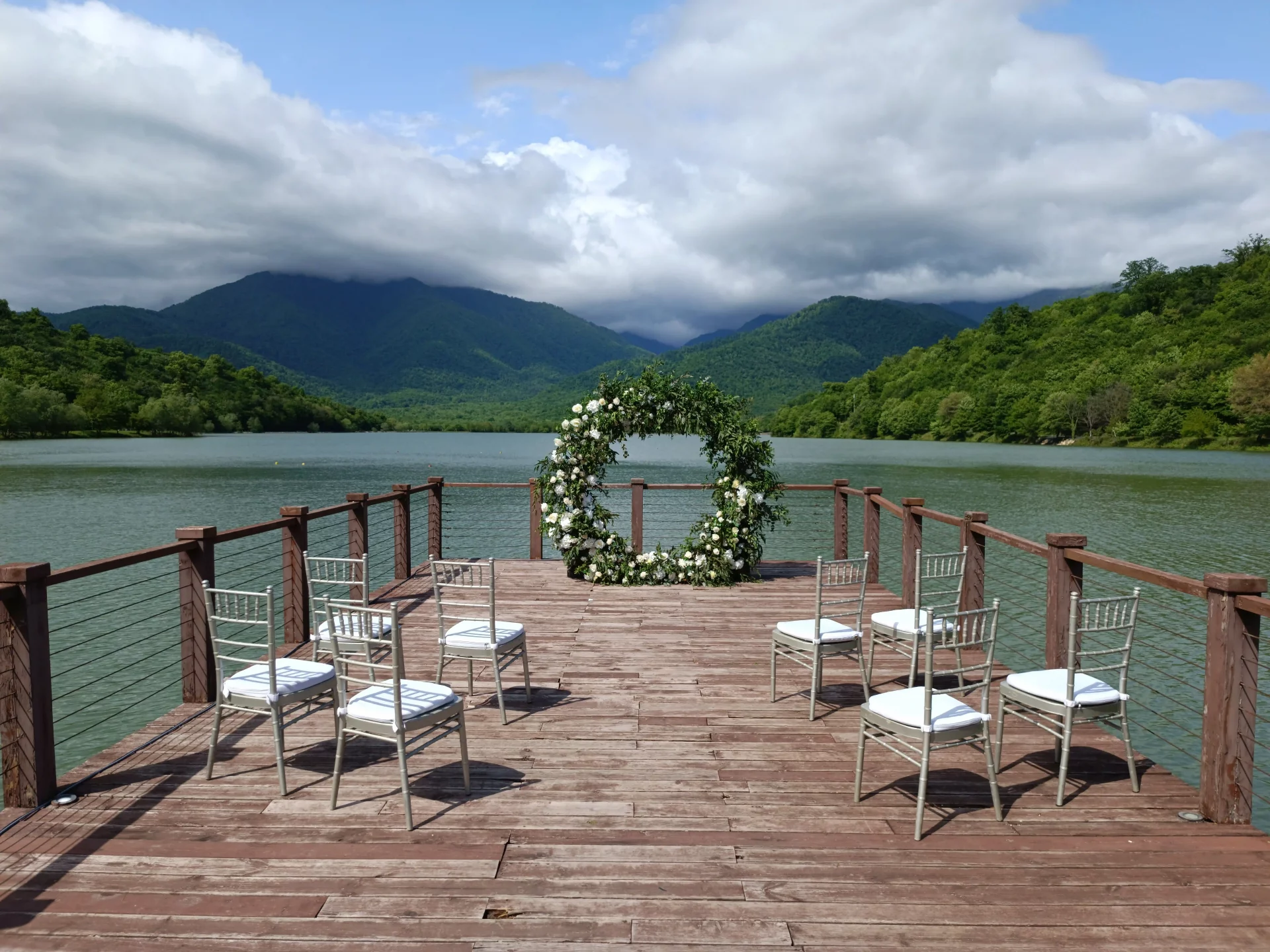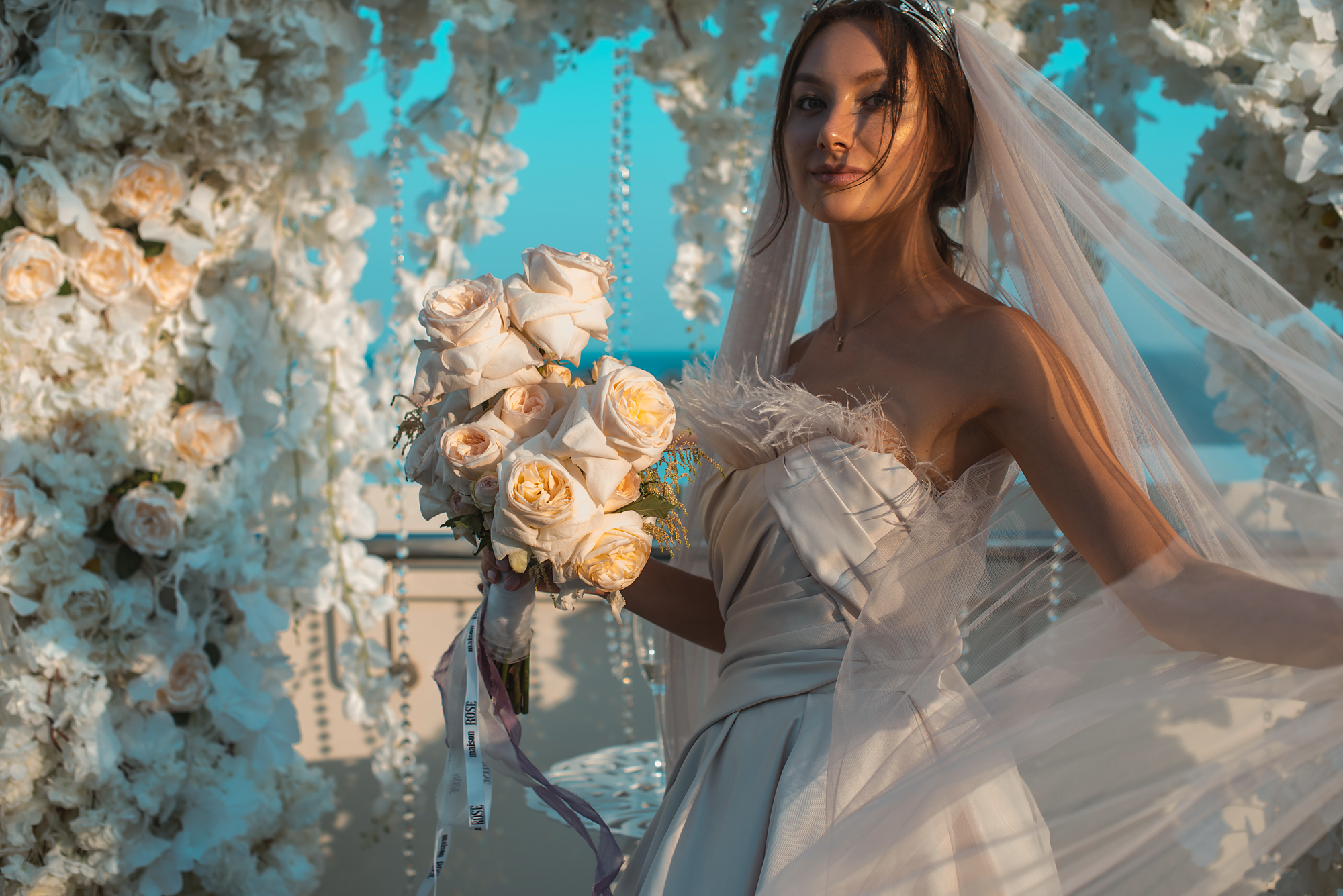 We organize weddings in Georgia , for any budget and wishes. With us, you won't have to think about how to organize your event or what documents you'll need. Georgia has simple laws and quick administrative resources, all you need for your dream wedding is your passports, we do the rest for you.