All the must-see terraces for travelers in Georgia. The best terraces to enjoy spectacular views in Georgian resort cities and cozy towns.
Direction Services
Steps of process organization your wedding
1. Choosing a wedding destination
Georgia has a variety of wedding locations — the Caucasus Mountains, the Black Sea, antique chateaus with vineyards, lakes with beautiful views that you can choose from
2. Services and your wishes as you see the wedding of your dreams
We maximum attention to detail and select the finest services to make your wedding just like in the movies and prepare a proposal for you
3. Offer
We discuss and agree on the proposal, make adjustments according to your wishes
4. Contract
We sign a contract for this you need only your passport, with it you are safe, even in case of force majeure
5. Prepayment
In order for us to be able to book your chosen contractors and begin preparations, you have to send us an advance payment in any way that is convenient for you
6. Preparing for your wedding
You will be assigned a personal organizer who will take all the hassle of the organization in time to make the necessary adjustments

At this stage, the timing of your celebration will be prepared for you, all the contractors you have chosen will be organized, as well as the final coordination of details, decor and other enjoyable little features
7. Full accompaniment on the wedding day
From the morning until the last guest, our team of organizers and coordinators will be with you to take care of all matters
Terraces in Georgia
When you get tired of everyday life (and this is work, family, household chores), you want to relax. Do not forget about colorful Georgia!
The architecture in Sakartvelo is special and even mysterious. It has castles, fortifications, towers, and churches, but given that it is associated with Armenian and Byzantine architecture, it does not lose its uniqueness — you can see for yourself.
A Look at Georgia
There is a large number of cafes and restaurants in Georgia, you can sit on the terraces. Due to their convenience and spaciousness, they will give you the opportunity to admire the beauties of Georgian landscapes. These buildings and cozy public places with an open view allow guests of Georgia to enjoy delicious national dishes.
Feel the exceptional atmospheres in the best Georgian restaurants with terraces:
Sofiko will be the most beautiful place in Tbilisi with a terrace overlooking the city and the hills.
In Batumi Nefele Sky Bar and Restaurant, enjoy admiring the sea, marvelous nature, and blue sky.
If you are impressed by the mighty mountains, Terrace Kazbegi Guesthouse in Kazbegi (Stepantsminda) will give you this pleasure.
In Kakheti, in Signagi, delicious wine and a green beam from the terrace will give you The Terrace Signagi, and if you are drawn to the snowy valleys of Gudauri, the Truso restaurant is glad to see you!
Are you inspired? Welcome to Georgia with its stunning views and endless beauty.
Why Particularly Terraces?
The terraces will give you fresh Caucasian air with a secluded atmosphere and an inspiring sea view or a relaxing mountain view. Do you want a sea view? Fabulous Batumi with its terraces is waiting! The capital of the waves will delight your eye!
Be open to new experiences. Enjoy the terraces of Georgia and save all these unbelievable moments in your memory with our agency. The most romantic memories start with the Georgian trips!
Destinations in Georgia
Georgia charms with its beauty, mysterious atmosphere, hospitable people, and marvelous venues.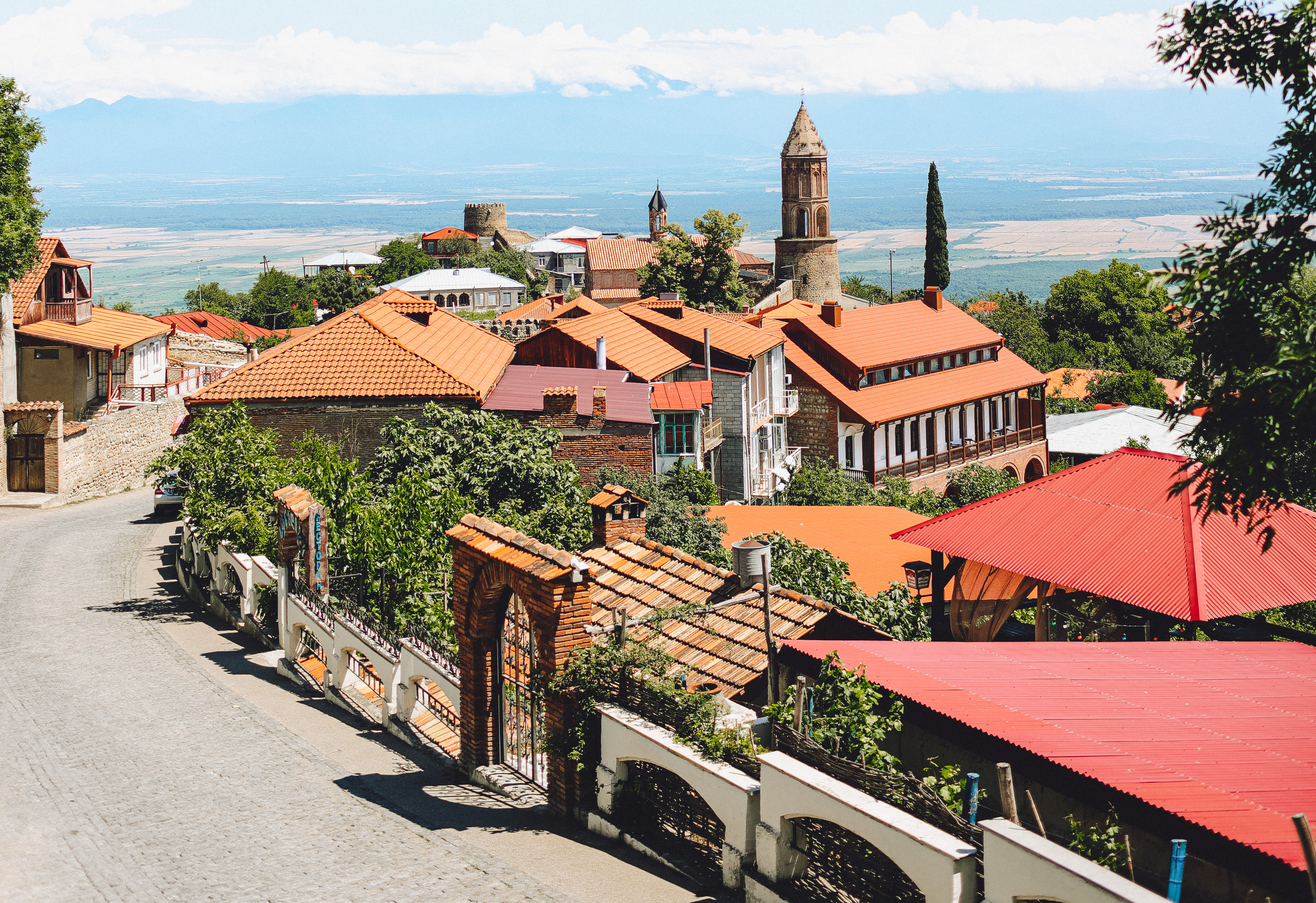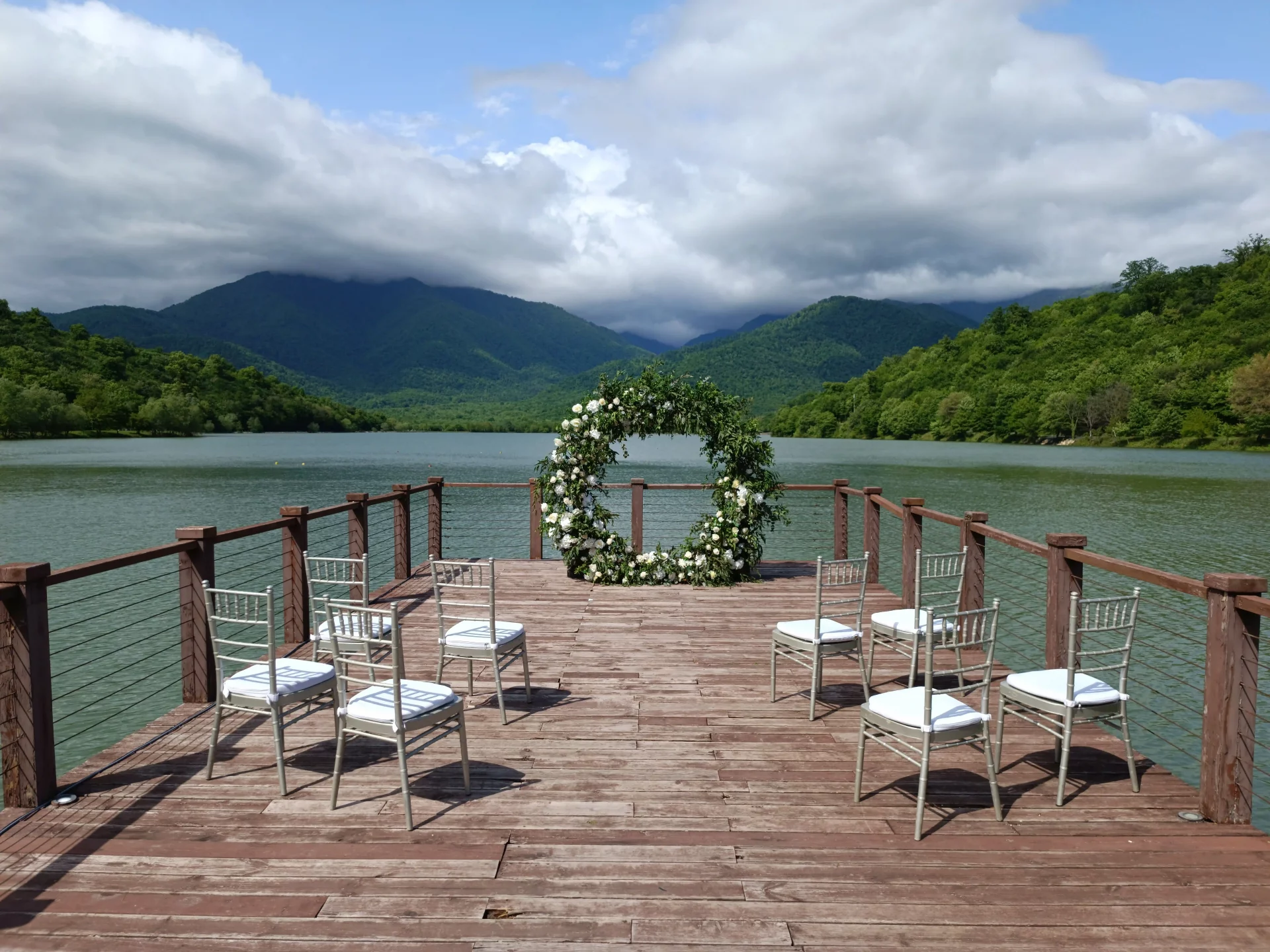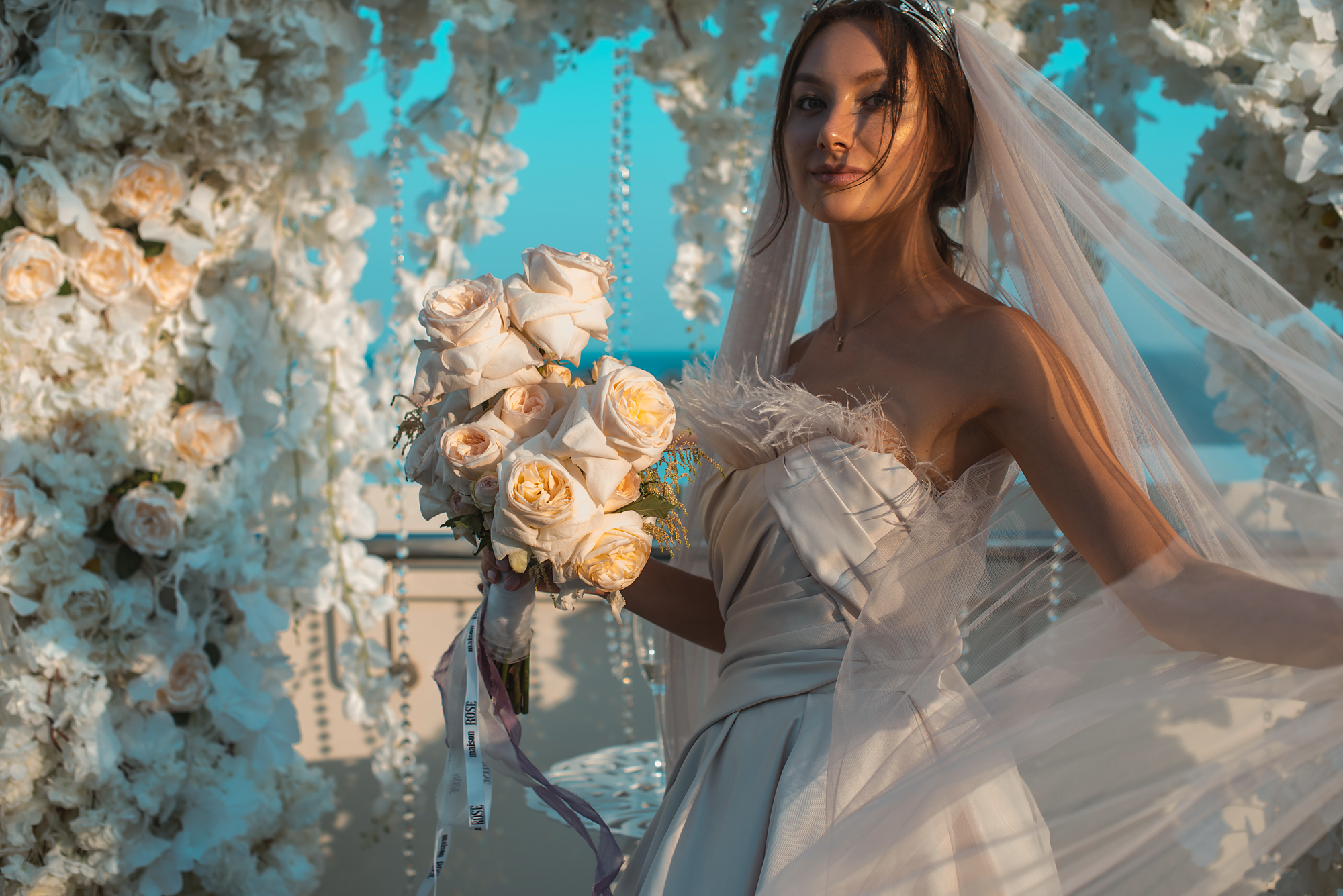 We organize weddings in Georgia , for any budget and wishes. With us, you won't have to think about how to organize your event or what documents you'll need. Georgia has simple laws and quick administrative resources, all you need for your dream wedding is your passports, we do the rest for you.