Batumi as the best Georgian seaside resort. Marvelous weddings on the sea of Georgia for you. All the best venues to take into account if you are planning a marriage ceremony. 
Wedding package
Direction Services
Steps of process organization your wedding
1. Choosing a wedding destination
Georgia has a variety of wedding locations — the Caucasus Mountains, the Black Sea, antique chateaus with vineyards, lakes with beautiful views that you can choose from
2. Services and your wishes as you see the wedding of your dreams
We maximum attention to detail and select the finest services to make your wedding just like in the movies and prepare a proposal for you
3. Offer
We discuss and agree on the proposal, make adjustments according to your wishes
4. Contract
We sign a contract for this you need only your passport, with it you are safe, even in case of force majeure
5. Prepayment
In order for us to be able to book your chosen contractors and begin preparations, you have to send us an advance payment in any way that is convenient for you
6. Preparing for your wedding
You will be assigned a personal organizer who will take all the hassle of the organization in time to make the necessary adjustments

At this stage, the timing of your celebration will be prepared for you, all the contractors you have chosen will be organized, as well as the final coordination of details, decor and other enjoyable little features
7. Full accompaniment on the wedding day
From the morning until the last guest, our team of organizers and coordinators will be with you to take care of all matters
Wedding on the Sea
The place of love, comfort, and contrast is Georgia. A country where you are free to enjoy the mountains and skiing. The next day you are able to smell the sea breeze and relax at the seaside.
The sea that can fill your life with new energy, impressions, and, of course, breathtaking photographs. What else could be better? Wedding on the Black Sea coast, Batumi region of Adjara.
Adjara as the Warm Heart of Georgia
Many perceive Georgia as a vacation in the mountains but do not forget about the west. Adjara is known for its tropic, which is endowed with green views of the gentle Black Sea. Batumi is famous for its nightlife, and this may not be convenient for everyone.
In this case, you can visit rural beaches such as Gonio and Tsikhisdziri, where you will feel secluded and lively. For other urban options, try the Batumi Botanical Garden, which is located near the Green Cape — Mtsvane Kontskhi beach, with vibrant tropical vegetation and sea views.
Batumi Is More Just a Georgian Cozy Corner
Batumi is the capital of Adjara.The city is filled with historical architecture and good-natured residents. It can be considered the best resort due to its colorful architecture. It is famous in the city for its historical and at the same time modern qualities that arriving tourists, even knowing about it, are in harmony and wonder at the sight of beauty.
It can be seen in Art Nouveau style like:
The Ali and Nino Monument;
Batumi Boulevard;
Dancing Fountains;
Alphabetic Tower;
Miracle Park.
Historical places such as:
The Cathedral of the Nativity of the Blessed Virgin Mary;
Europe Square;
Piazza Square;
Ethnographic Museum «Borjgalo».
It can also be known for its beaches like Sarpi, Kvariati, Chakvi, and cozy places in traditions of the most delicious Georgian cuisine like Kalakuri Khinkali House, Freeduchio, and Old Boulevard restaurant. The dynamics of the city do fluctuate, but this is only a positive key to your romantic getaway for two!
That is why it is worth highlighting the maritime ceremony. It will give you an unforgettable atmosphere; photos with the spirit of the Caucasus and warm memories; marriage and at the same time staying in the chosen territory for the honeymoon; an associative series of weddings with a blue, clear sea that gives you passion and energy.
If you want to get away from everyone and everything, a maritime ceremony will give you the opportunity to have a wedding just for the two of you.
Photo
Destinations in Georgia
Georgia charms with its beauty, mysterious atmosphere, hospitable people, and marvelous venues.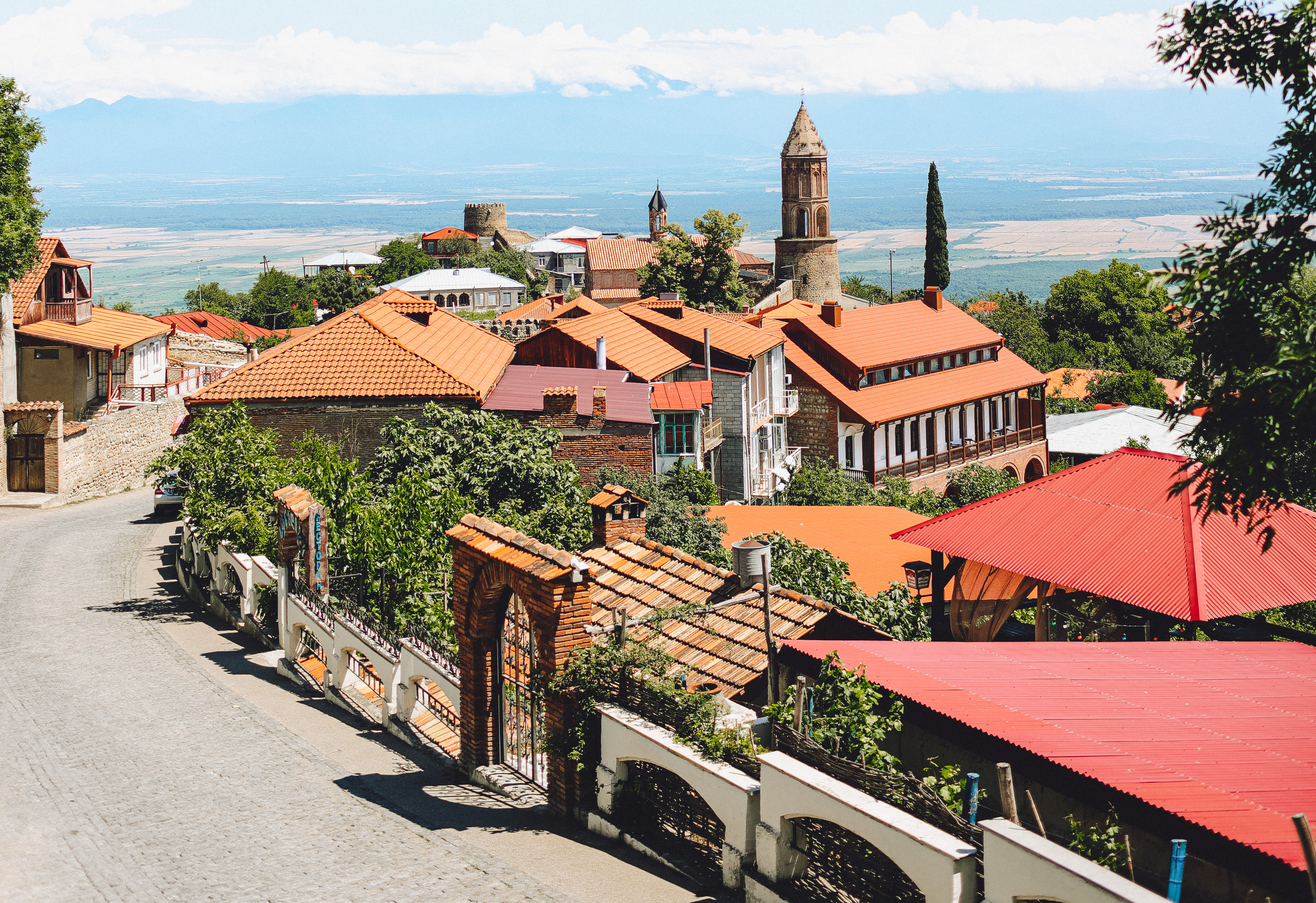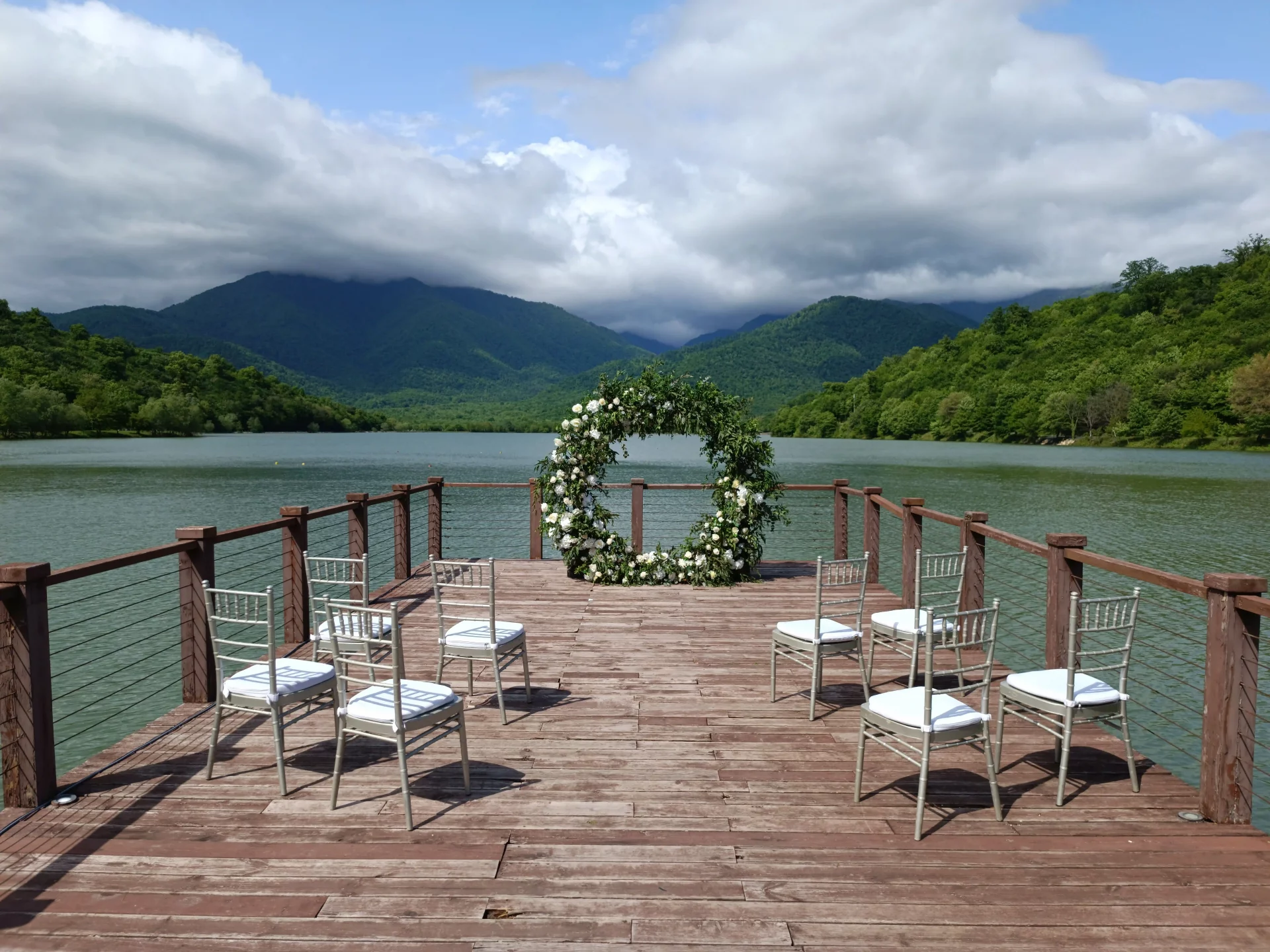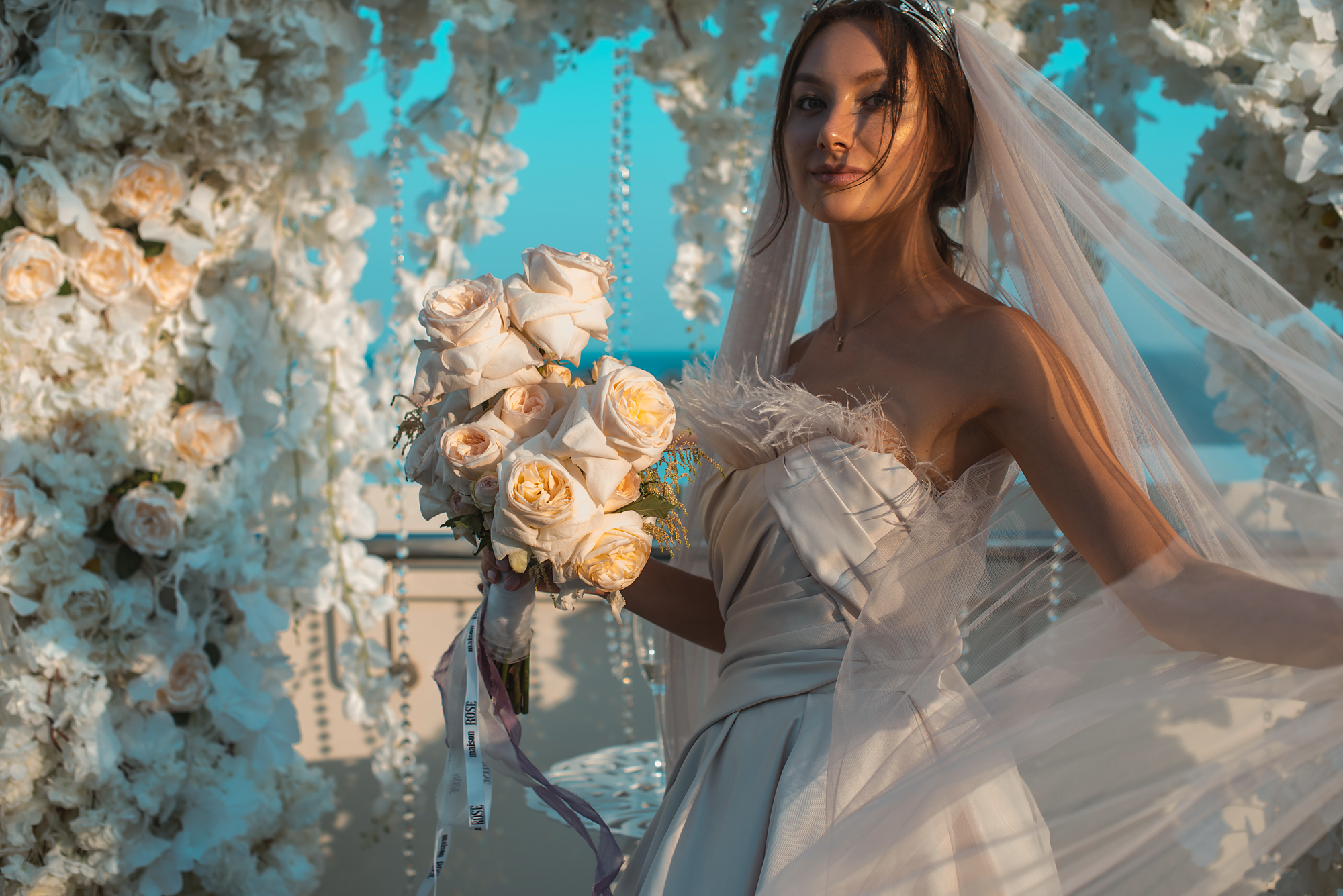 We organize weddings in Georgia , for any budget and wishes. With us, you won't have to think about how to organize your event or what documents you'll need. Georgia has simple laws and quick administrative resources, all you need for your dream wedding is your passports, we do the rest for you.