In today's world, many have begun to forget that marriage is primarily a legal agreement between partners, and only after that a symbol of love, devotion, and so on.
According to Georgian law:
Marriage is a voluntary agreement between a man and a woman.
Same-sex marriages are not registered in Georgia and have no legal effect if registered in another country.
Religious marriage certificates are also invalid in Georgia.
Marriage can be concluded only between citizens who have reached the age of majority (18 years).
Property acquired during the marriage is considered to be common property.
Property is not considered to be common if: it was acquired before the marriage, it was gifted to one of the spouses, or inherited (whether before or during the marriage).
Two witnesses are required for the conclusion of a marriage.
Marriage in Georgia can be dissolved.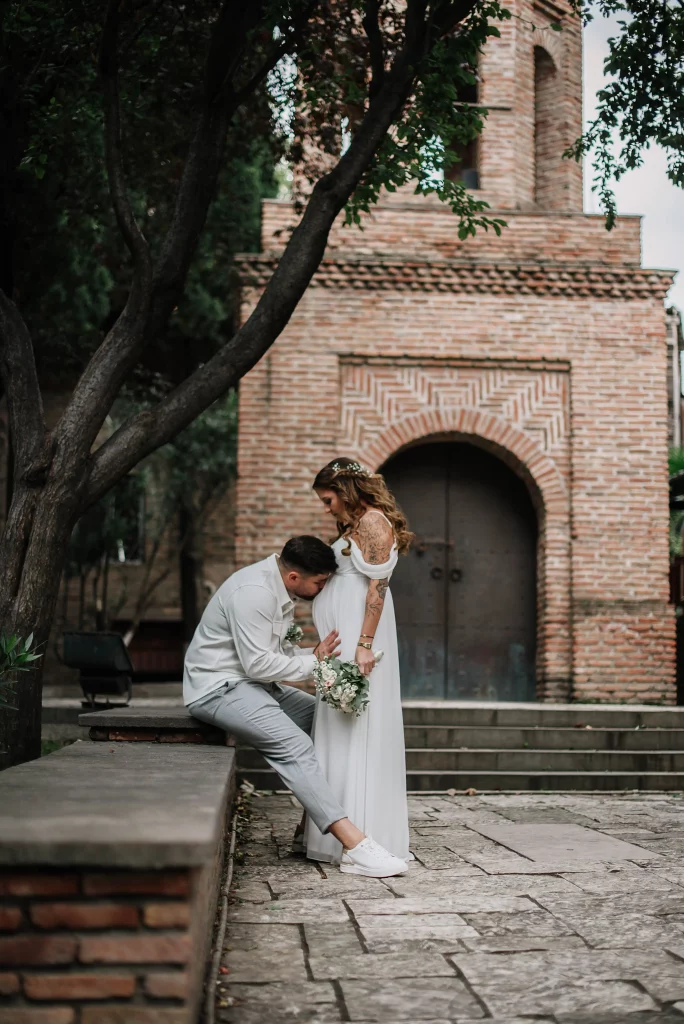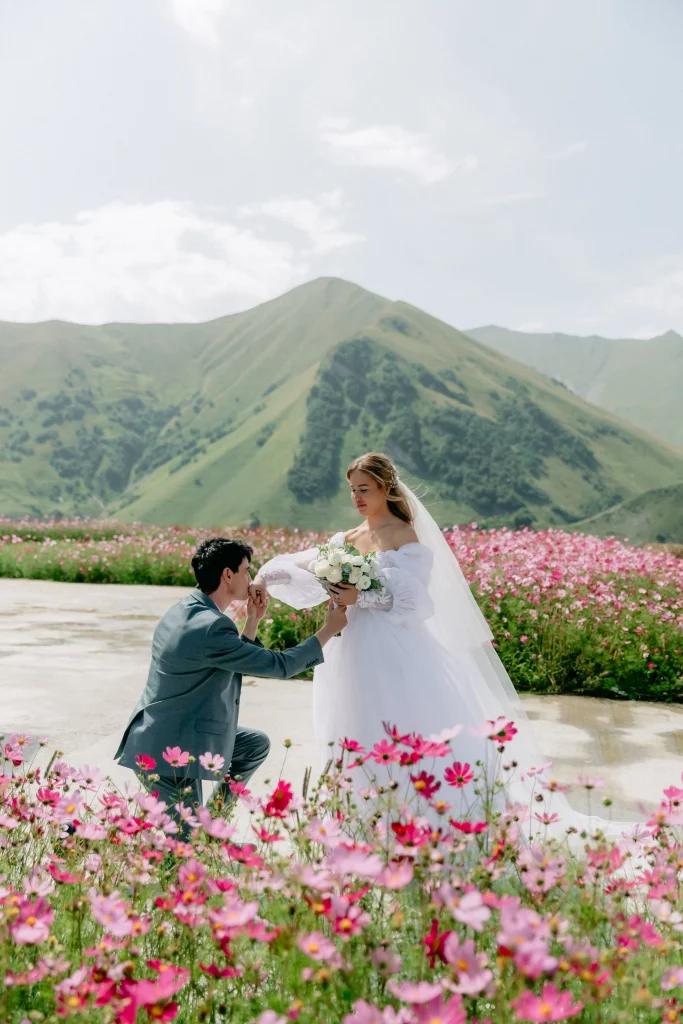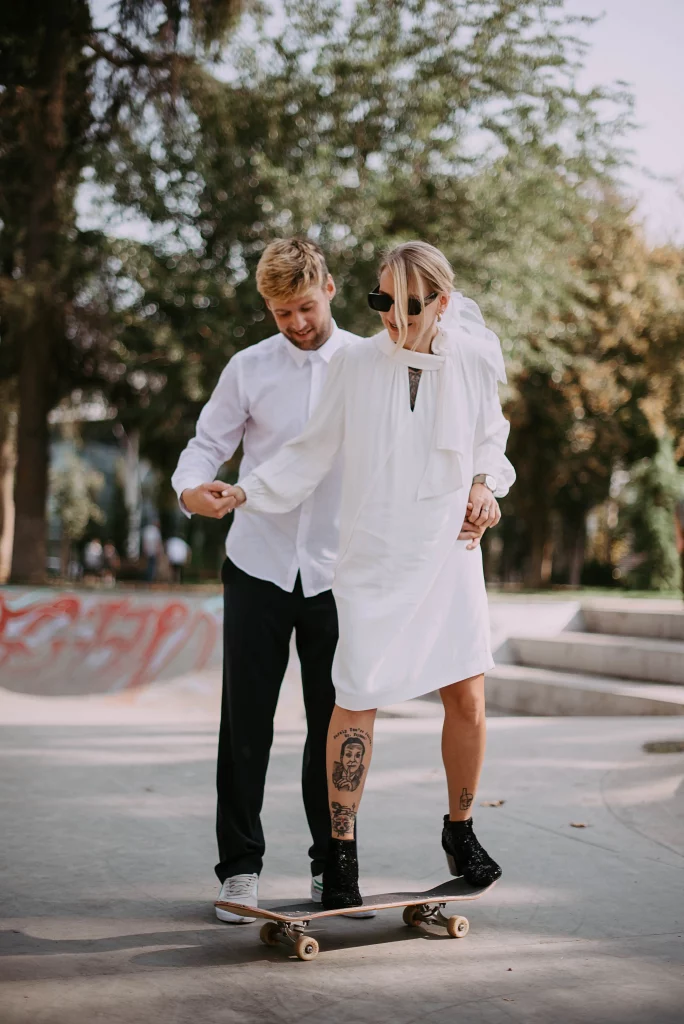 Marriage in Georgia is not possible in the following circumstances:
Partners are close blood relatives (brother/sister, father/daughter, mother/son, etc.).
Polygamy is forbidden in Georgia, so marriage is not possible if one or both partners are already in a valid marriage.
One or both partners are under the age of majority.
If the couple is in an adoptive relationship.
Marriage is not possible if one of the future spouses is a ward of the other and there is no prenuptial agreement.
If the marriage is between a citizen of Georgia and a foreign person who is in the country illegally.
One or both partners have been declared incompetent.
How to get married in Georgia?
Citizens of Georgia, a citizen, and a foreigner, as well as foreign nationals, can get married in Georgia. There are no restrictions on the marriages of foreigners in the country.
To get married in Georgia, you need to apply for marriage registration at the House of Justice or another authorized body. Depending on the caseload, within a day or two weeks, you will receive a message on the phone number you have specified that your application has been reviewed and you can get married.
On the appointed day, the couple and two witnesses must show up for the marriage registration. The ceremony itself can take place at the House of Justice, the House of Culture, the Marriage House, or at an offsite ceremony.
A written statement of desire to marry.
Passport or foreign passport.
Notarized translation of the passport into Georgian for foreign citizens.
Documents that confirm the identity of the witness. If you do not have witnesses, the agency «Shu Wedding» can provide them.
Documents confirming death or divorce, if one or both partners were previously married (translation into Georgian may be required).
You can apply for marriage on your own or use the services of an intermediary. Shu Wedding's managers often act as the couple's representatives and handle the filing and translation of documents into Georgian. This saves a lot of time and allows the couple not to come to Georgia in advance.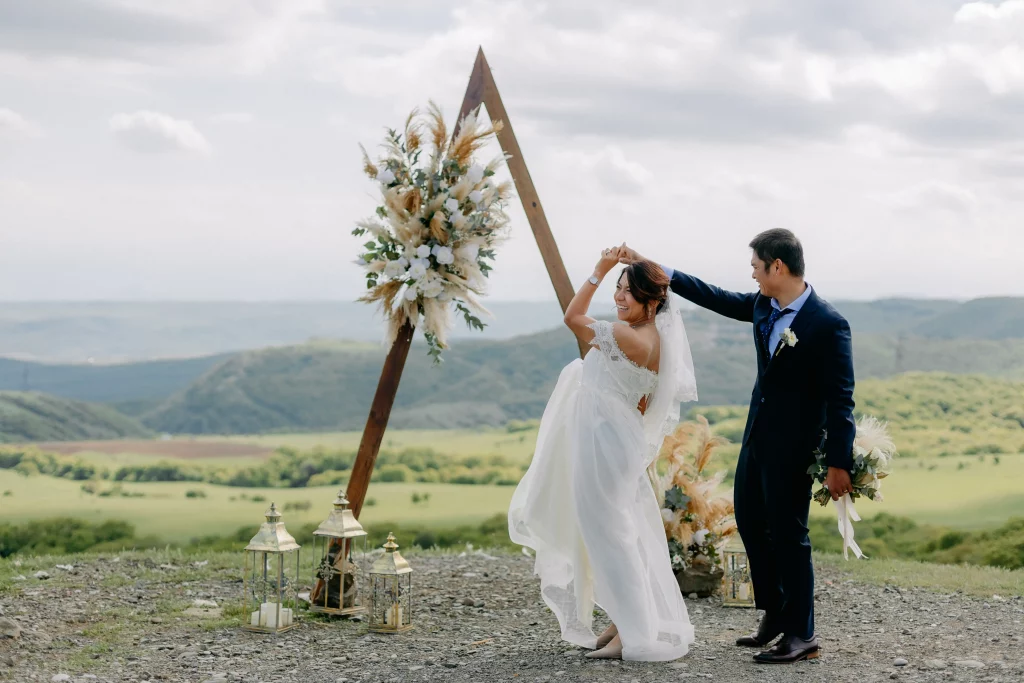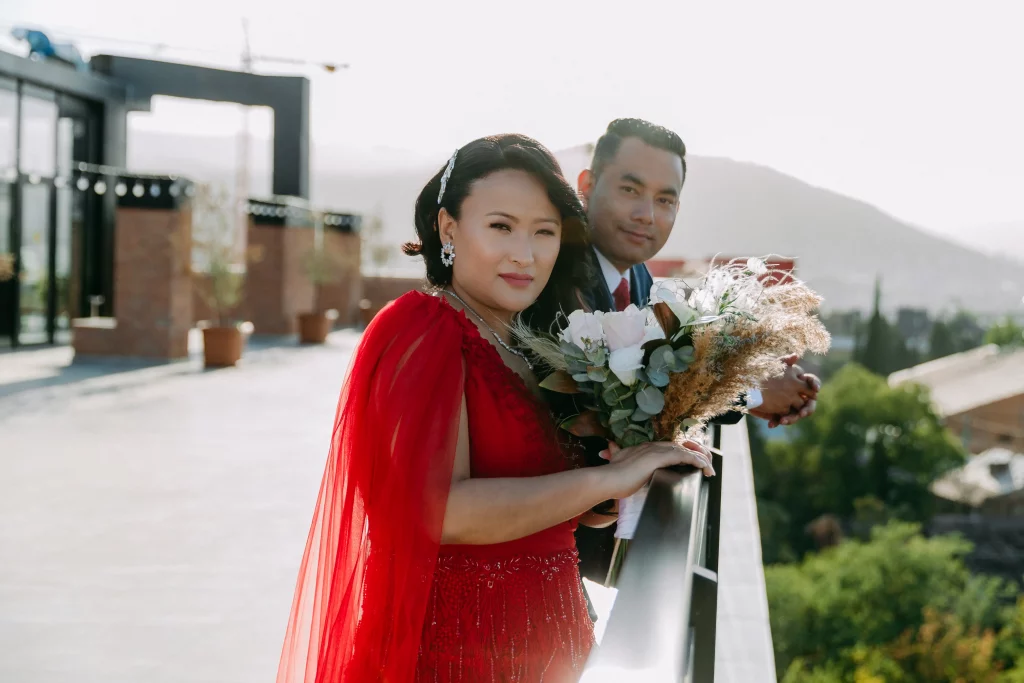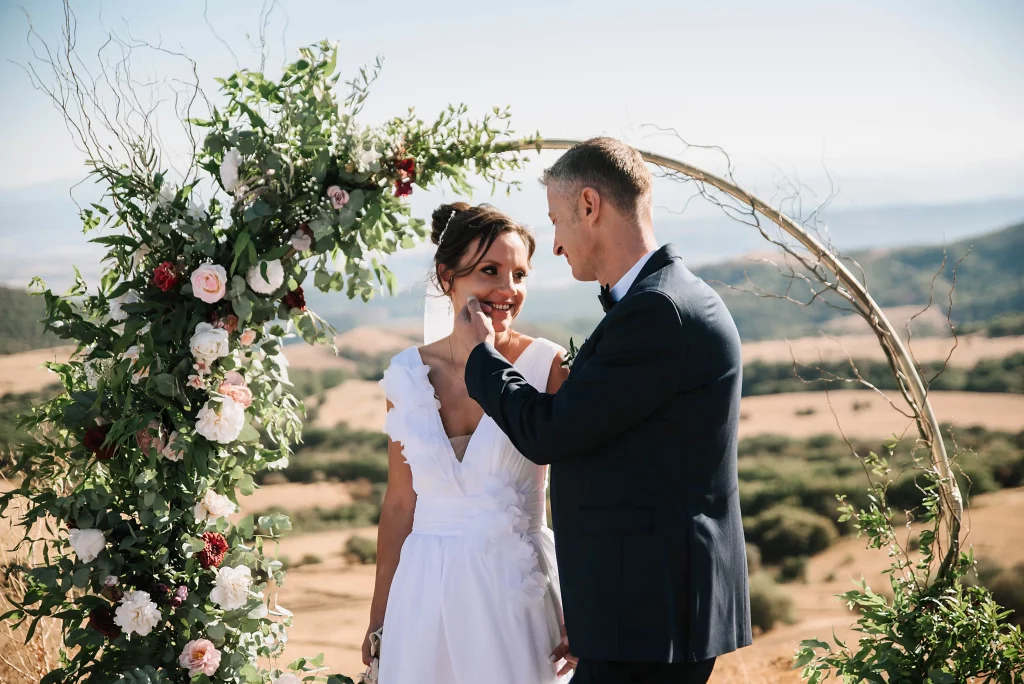 The cost of marriage registration in Georgia
Marriage registration involves recording the couple's consent to marry and legally documenting their consent in the presence of at least two witnesses. This cost does not include a photographer, special decorations, or anything like that.
Marriage registration at the Courthouse or House of Culture costs $28.
It costs $83 on Saturday and Sunday and $50 on weekdays to register your marriage at the Marriage House.
An offsite registration will cost you $83.
Official marriage registration with apostille for one country – $530.
Official marriage registration with legalization for one country – $560.
Offsite wedding ceremony – $1,960.
All-Inclusive Wedding – $2,499.
Legal aspects of marriage and obtaining permanent residence permit or citizenship in Georgia
Since local legislation does not prohibit Georgian citizens from marrying foreigners, getting married can be a great help in speeding up the process of obtaining a residence permit or Georgian citizenship.
Naturally, as long as the marriage is valid and not fictitious.
The spouse and family of a citizen of Georgia receive a permanent residence permit. You just need to go to the House of Justice with this question and the documents confirming the marriage.
Also, your spouse and family members who are permanently residing in the territory of Georgia can apply for the simplified procedure for obtaining Georgian citizenship.
Similar laws are in effect in many countries around the world, so marriage is really an opportunity to resolve some migration issues at a quicker pace.
However, you should not forget that marriage imposes some legal obligations on you, so you should not take it too lightly. Consult a lawyer and weigh the pros and cons before you get married. We also recommend thoroughly researching the laws of the country of which you and your partner are citizens – this will help you avoid unpleasant discoveries in the future (In the Philippines, for example, divorce is illegal).
You can get more detailed advice about weddings in Georgia from one of the managers of the wedding agency «Shu Wedding».
We organize weddings in Georgia , for any budget and wishes. With us, you won't have to think about how to organize your event or what documents you'll need. Georgia has simple laws and quick administrative resources, all you need for your dream wedding is your passports, we do the rest for you.