The desire to get married abroad can inspire some couples to embark on an exciting adventure. It's astonishing how, for some, a wedding in another country is a dream come true, while for others, it's a necessary step and the only way to legally formalize their relationship. In any case, it's a serious decision that requires careful preparation and consideration.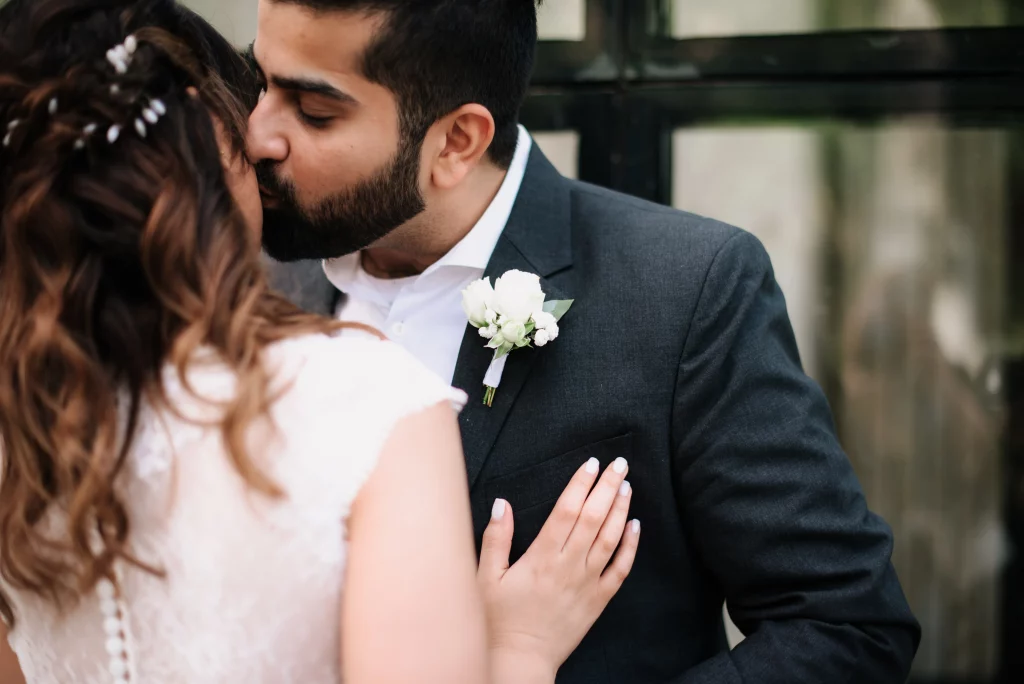 Organizing a wedding is a complex process, even when everything takes place in your hometown, where you have plenty of relatives and friends ready to help at any moment. But what about preparing for a celebration that might occur thousands of kilometers away from your home?
During the preparations for a destination wedding, couples face numerous challenges, and one of them is the financial aspect. No one is willing to spend a significant sum on their wedding and end up with no savings immediately after the event. Therefore, many couples ask themselves, «How can we organize a wedding abroad without spending a fortune?»
Agreeably, it sounds like an ideal plan – to get married in another country and save money at the same time. Let's explore whether this is indeed achievable.
Cheap wedding abroad: the myth or the reality?
If you still believe that registering a marriage abroad is an expensive endeavor and beyond your means, we have excellent news for you – that's not the case.
A wedding abroad can cost significantly less than in your home country. The key is to choose the right location for your special day. For instance, if you are from Canada, the USA, France, or Italy, you are aware that the average cost of a wedding there ranges from $15,000 to $30,000, while the cost of an «All-Inclusive» wedding package in Georgia with the «Shu Wedding» agency starts at just $2,990. This is a notable difference that is hard to dispute.
However, even this amount may seem substantial to some couples. Therefore, we are prepared to share the tips on how to organize a truly budget-friendly wedding abroad.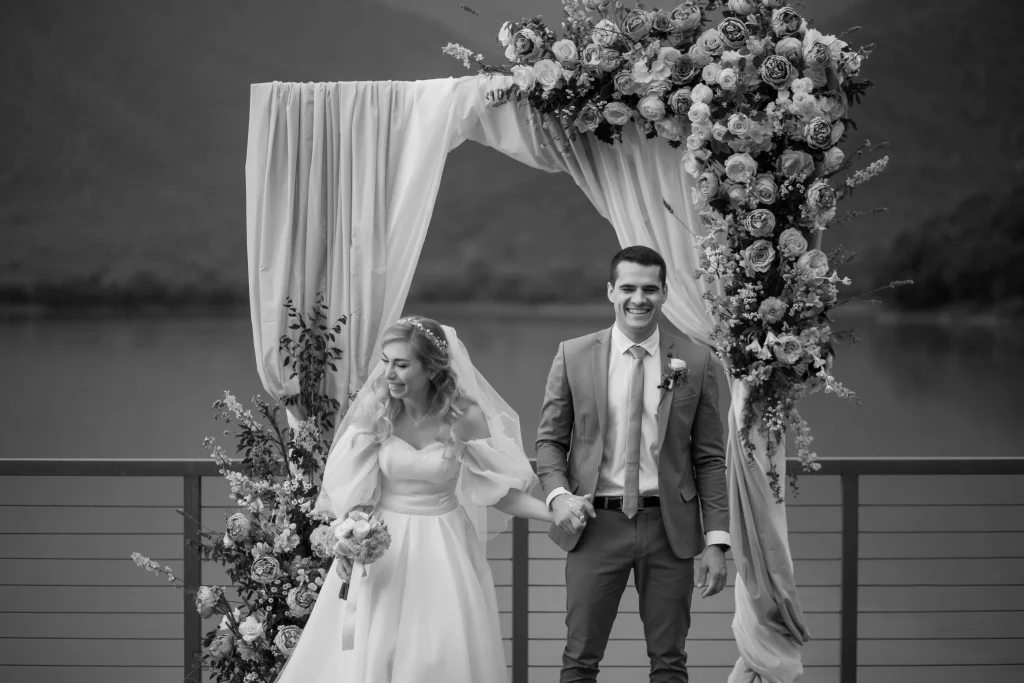 Organizing a budget-friendly destination wedding: where you can save
Planning a wedding in another country can be an unforgettable experience, but it often comes with a hefty price tag. However, with careful planning and knowledge of a few tricks, significant savings are within reach. Our experts have prepared some valuable advice for those dreaming of a cost-effective yet truly memorable destination wedding:
Choose a country with affordable wedding services: research the cost of wedding services in various countries, compare prices, and explore alternative options.
Opt for less popular destinations: in every country, there are highly sought-after wedding locations with expensive rentals. Consider seeking out less popular places to not only save money but also add uniqueness to your celebration.
Plan well in advance: book flights, accommodations, and other services well in advance. Early bookings often come with discounts.
Consider off-peak seasons: avoid peak tourist and wedding seasons to steer clear of inflated prices. For instance, the cost of services and rentals during the off-season can be almost half of what it is during summer or winter.
Leverage local resources: utilize the services of local vendors and performers. They often offer more competitive prices and are well-versed in the local nuances.
Invest in simple invitations: instead of costly paper invitations, explore options like electronic invites or handmade ones.
Digital souvenirs: offer digital versions of photos or videos to your guests instead of expensive printed albums.
Fewer guests, more Savings: Trim your guest list to reduce expenses on food, accommodations, and other aspects.
Embrace local cuisine: local produce is usually more affordable, fresher, and likely more delicious than imported goods.
Choose weekdays: many venues and service providers offer discounts for weddings held on weekdays instead of weekends.
Minimize decor: the natural beauty of many foreign locations, such as Georgia's mountain landscapes, can replace the need for expensive decorations.
Skip extravagant entertainment: if your guest list comprises only close friends and family, there's no need for elaborate entertainment that might inflate costs.
Outfit rentals: consider renting wedding attire instead of purchasing. This can lead to substantial savings.
With these recommendations in mind, even a limited budget won't hinder you from creating a stunning wedding abroad.
There are various avenues where you can further trim your budget, and we believe you've grasped the main idea: don't hesitate to cut unnecessary expenses and be surprised by the amount of money you can save after the wedding.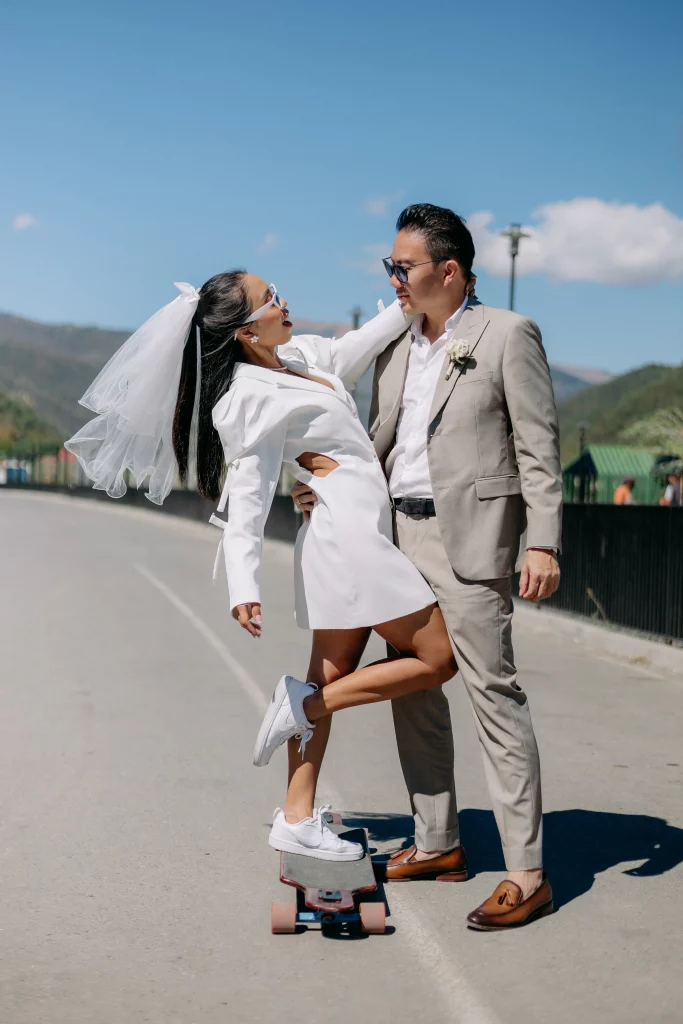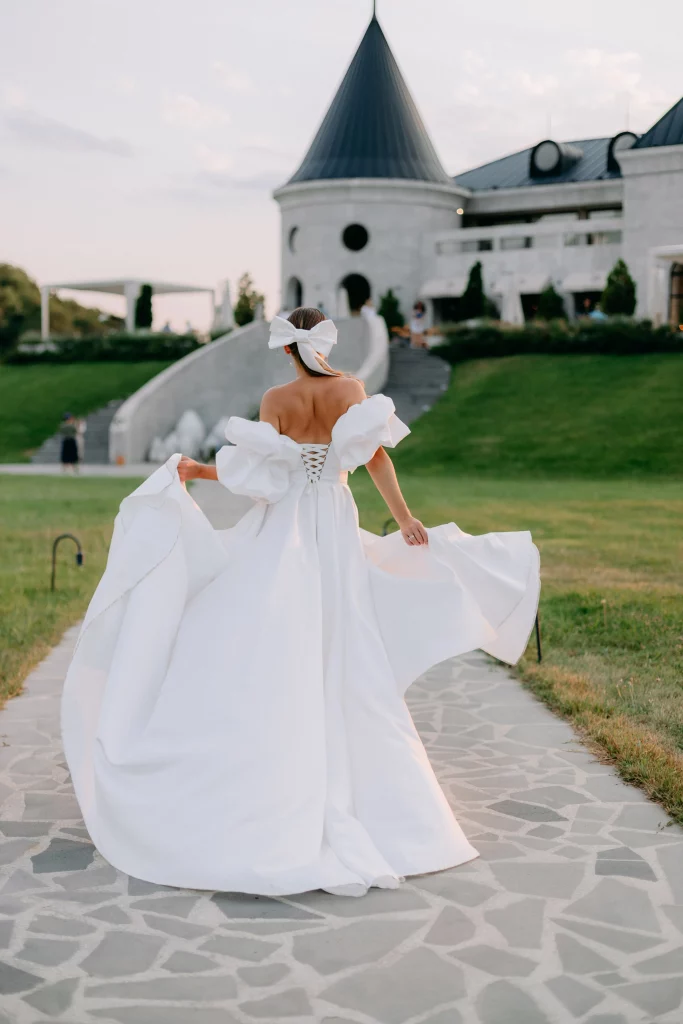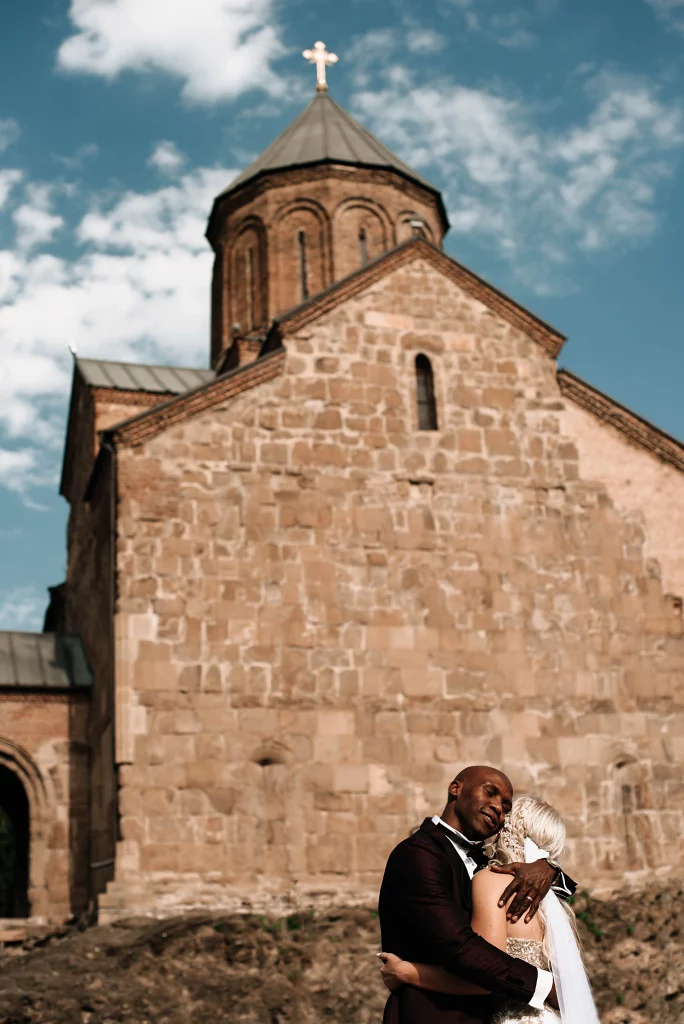 Now, let's discuss what you should absolutely avoid scrimping on when planning a wedding abroad. While there are only a few items on this list, they are of utmost importance:
Professional wedding planner: it might seem like an extra expense, but when it comes to a wedding in a foreign country, the assistance of an expert is as essential as the air you breathe. This person will help you organize an economical wedding while ensuring that only the best memories remain. They will also oversee all the legal aspects to ensure the worldwide validity of your marriage.
Photographer: our memories are not eternal, and even the most vivid moments tend to fade and blur over time. Therefore, it's crucial to have a professional photographer present on this day, someone who can immortalize these moments forever. Your wedding photos will warm your hearts for years to come.
Intimate dining: There's no need to book a grand restaurant or indulge in an elaborate wedding banquet. Opting for a small reception or a modest dinner with delicious cuisine will be sufficient to conclude this day on a sublime note. It will serve as the perfect ending of the wedding day for both you and your guests.
Wedding is a special day, and the most important aspects are the feelings and memories that will stay with you forever. Even a frugal wedding can be fantastic, and «Shu Wedding» guarantees just that.
We organize weddings in Georgia , for any budget and wishes. With us, you won't have to think about how to organize your event or what documents you'll need. Georgia has simple laws and quick administrative resources, all you need for your dream wedding is your passports, we do the rest for you.