Georgia is one of the most democratic and bureaucratically free countries in the world. Of course, Georgia has always been popular in certain circles. First of all, it was adored by lovers of beautiful views, then by mountain climbers and travelers. A little later the fame of Georgia reached fans of gastronomic tours and connoisseurs of good alcohol. Also, this country attracts tourists with its history. But the most important thing that makes people talk about Georgia, return here time after time, and recommend it to their friends is the unique color and hospitality of the locals.
However, all this has been known for many, many decades. Today the world has an additional reason to talk about this country and due to this, its popularity is growing – weddings.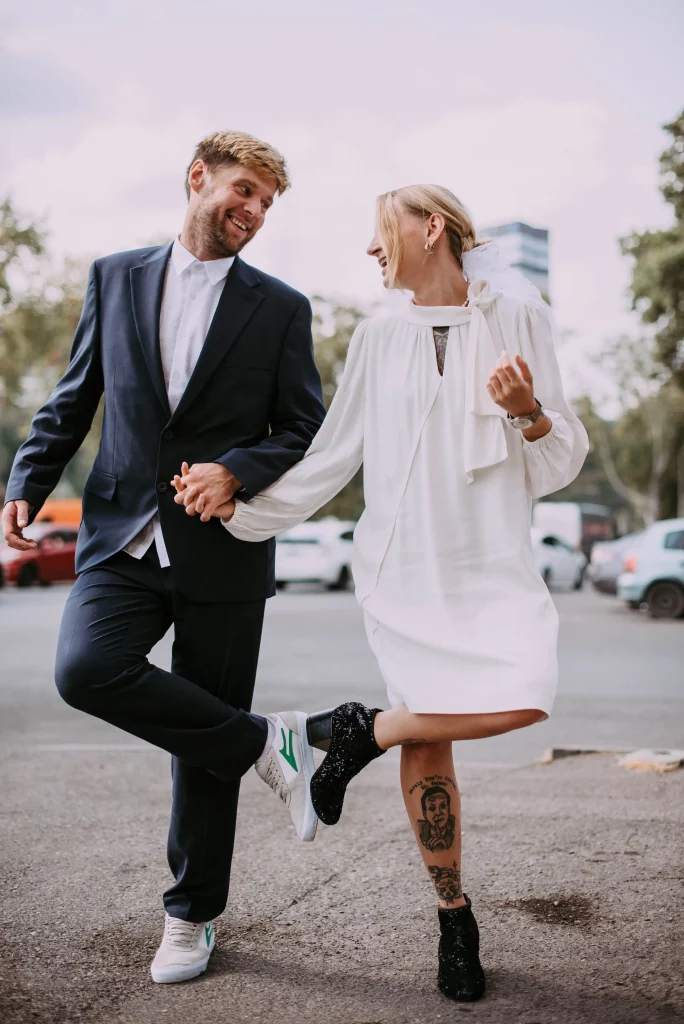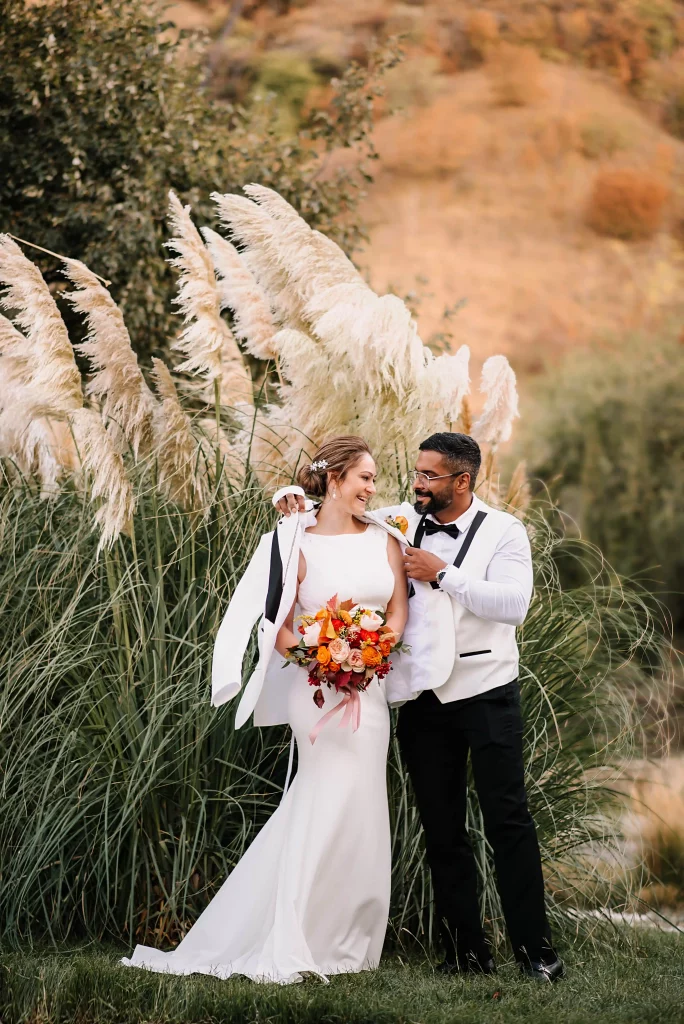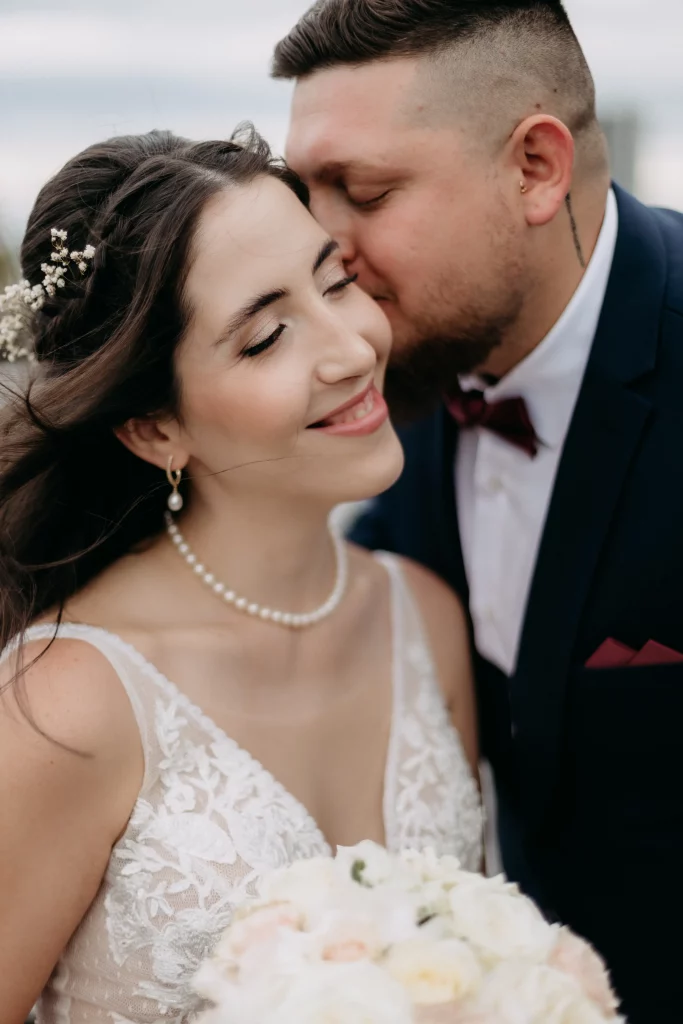 Yes, yes, you got it right. Georgia is gradually becoming a country of wedding tourism and there are a number of objective reasons for this:
Marriage in Georgia requires a minimum of documents.
Foreigners do not need to practice any religion in order to get married.
A couple who wants to get married does not have to be Georgian citizens or have a residence permit.
Foreigners can get married even in 24 hours.
Marriages performed in Georgia are legal all over the world.
Citizens of 94 countries do not need a visa to visit Georgia and get married.
For a wedding, you need only two witnesses.
You do not need permission from the bride's father or guardian to register your marriage.
You can get married from the age of 18.
In Georgia, there is no mandatory medical examination before marriage.
What documents do foreign citizens need to get married in Georgia?
A passport that has not expired.
Translation of passport into the Georgian language, which is certified by a notary, apostille.
Certificate of divorce or death of your partner, if this is not your first marriage (also translated and notarized).
How to translate documents into Georgian for marriage in Georgia?
You can have your documents translated by a notary in your country of residence by coming to Georgia and doing it here, or you can have it done by the specialists of «Shu Wedding» Agency.
The service of translation and certification of documents is provided by notaries in any country of the world.
What do foreigners need for a wedding in Georgia?
Prepare the translation of the passport.
Contact the managers of the wedding agency «Shu Wedding» and coordinate all the details of the future wedding.
Submit an application for marriage at the House of Justice.
Get a license for the marriage.
Arrive in Georgia for the registration of the marriage.
On the appointed day, in the company of two witnesses, give your consent to the marriage and receive a certificate of marriage.
Enjoy the wedding and the views of Georgia.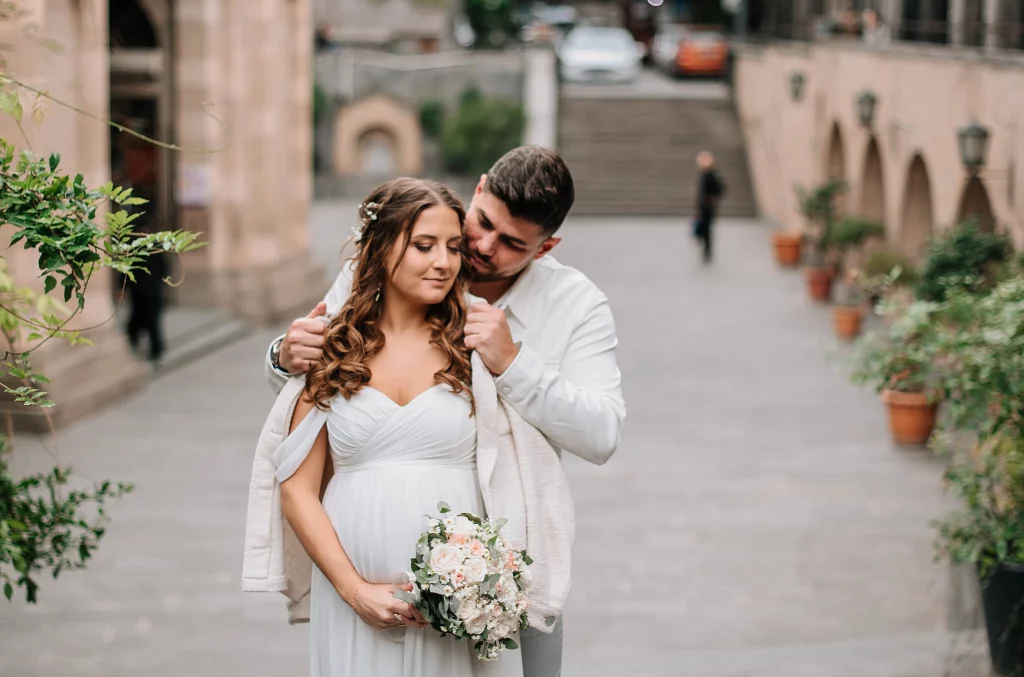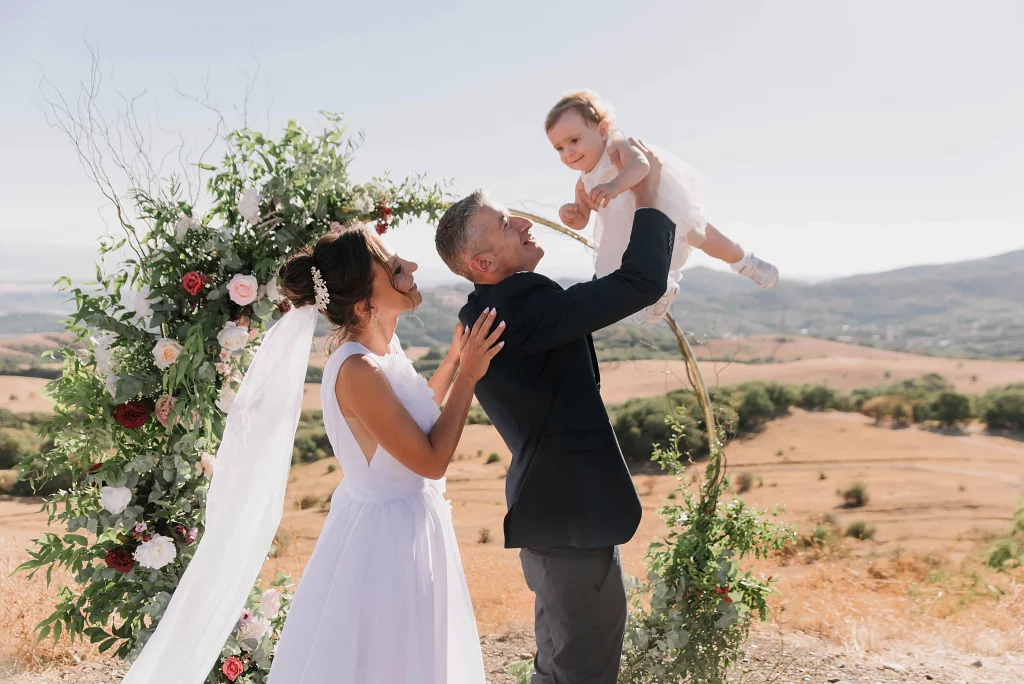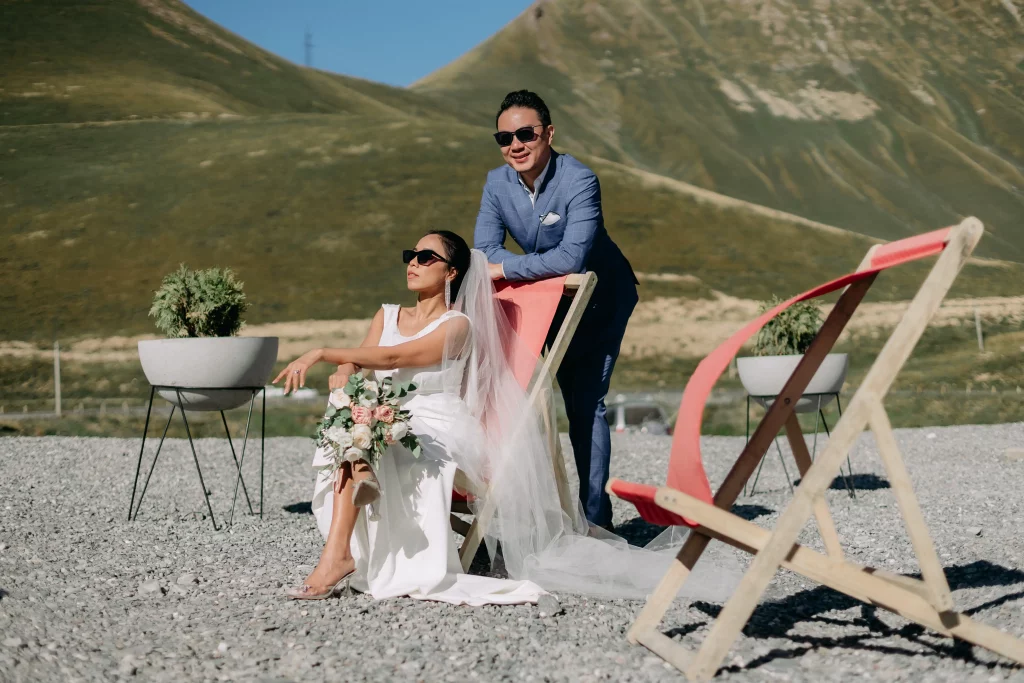 Do you need a witness to get married in Georgia?
Having two witnesses is indeed a requirement for marriage. But it is not as complicated as you may think.
Firstly, witnesses can be foreign citizens, i.e. your friends or relatives who came to Georgia with you as guests.
Secondly, the wedding agency «Shu Wedding» can provide you with two witnesses.
In any case, contact us, we will discuss this issue in advance and at the time of marriage registration you will have nothing to worry about.
Why do foreign citizens get married in Georgia?
The reasons for this decision may be different for each couple, but here are a few that our agency specialists have encountered:
It costs less to get married in Georgia than it does in the couple's place of residence.
A couple cannot get married in their place of residence for religious reasons. For example, in Muslim countries marriage between a Muslim and a member of another religion is either forbidden or has a number of restrictions (Qatar, UAE, etc.).
A couple cannot get married because of complicated bureaucratic mechanisms in their country.
For an expedited procedure for obtaining a visa or citizenship, if one of the partners is a citizen of another country (Philippines).
To obtain permission to give birth. In the Gulf countries, for example, this permit is only given to married couples.
In cases where the parents (guardian) or one of them does not consent to the marriage.
In situations where the couple wants to ensure that the child is born in wedlock.
As you can see, there are plenty of reasons to get married in Georgia, and considering how easy it is to get a marriage certificate here, it's no surprise that this country is currently experiencing a wedding boom.
If you want to get married in Georgia – contact the wedding agency «Shu Wedding». We will definitely help you organize everything at the highest level.
We organize weddings in Georgia , for any budget and wishes. With us, you won't have to think about how to organize your event or what documents you'll need. Georgia has simple laws and quick administrative resources, all you need for your dream wedding is your passports, we do the rest for you.