Georgian mountains for camping, traveling, and admiring wild nature with well—known vineyards, local cuisine, and culture. The best mountain peaks and resorts in the mountains of Georgia.
Direction Services
Steps of process organization your wedding
1. Choosing a wedding destination
Georgia has a variety of wedding locations — the Caucasus Mountains, the Black Sea, antique chateaus with vineyards, lakes with beautiful views that you can choose from
2. Services and your wishes as you see the wedding of your dreams
We maximum attention to detail and select the finest services to make your wedding just like in the movies and prepare a proposal for you
3. Offer
We discuss and agree on the proposal, make adjustments according to your wishes
4. Contract
We sign a contract for this you need only your passport, with it you are safe, even in case of force majeure
5. Prepayment
In order for us to be able to book your chosen contractors and begin preparations, you have to send us an advance payment in any way that is convenient for you
6. Preparing for your wedding
You will be assigned a personal organizer who will take all the hassle of the organization in time to make the necessary adjustments

At this stage, the timing of your celebration will be prepared for you, all the contractors you have chosen will be organized, as well as the final coordination of details, decor and other enjoyable little features
7. Full accompaniment on the wedding day
From the morning until the last guest, our team of organizers and coordinators will be with you to take care of all matters
In Mountains
The Caucasus Mountains blanketed in the snow all year round are waiting for explorers from other countries. This is the pride of Georgia with hospitable mountainous villages, hotels, khinkali houses, and many more. Discover the endless beauty of Georgian nature in the resorts of the Caucasus!
Where to Stay in the Mountains?
You can find homestays in the highlands or stay in luxury hotels there. Among the top temporary residences in the Georgian mountains are the Hotel Kazbegi, Soho House, Guadauri guest houses, and many more.
Great terraces and open-view locations will present you with mountain and valley views. Visit ancient cathedrals, museums, and other places of interest like:
Gergeti Trinity Church;
Svaneti Historical Museum;
Local villages Mestia, Pasanauri;
Georgian cuisine in the Tsaneareti khachapuri house, etc.
There are many things to do. Do you want some exotic leisure time! Find the Kazbegi 30-foot heated swimming pool with the Caucasus views! This experience will blow your mind for sure!
Georgian Mountains: Top Peaks and Resorts
The highest peaks of the Georgian mountains are Ailama, Mount Ushba, Tetnuldi, Shota Rustaveli Peak, Kazbegi, and Mount Janga. Among the best resorts you can visit in Georgia are Mestia, Bakuriani, Kazbegi, and Gudauri. Here you can ski on the slopes, try chacha, mchadi, and pkhali,
Note that there are UNESCO-recognized museums like Svaneti in Georgia. Enjoy sightseeing and make friends with hospitable locals! Try SPAs and fly in the jet over the Caucasus! Ice climbing and water rafting are also available in the Georgian mountains.
You are not limited to experiences here. Just plan your journey with our agency and stay open to new feelings and emotions! It depends on you what type of traveling to choose. A calm family holiday in the calm villages or extreme winter entertainments like mountain biking and snowboarding. Discover Georgia with us!
Photo
Destinations in Georgia
Georgia charms with its beauty, mysterious atmosphere, hospitable people, and marvelous venues.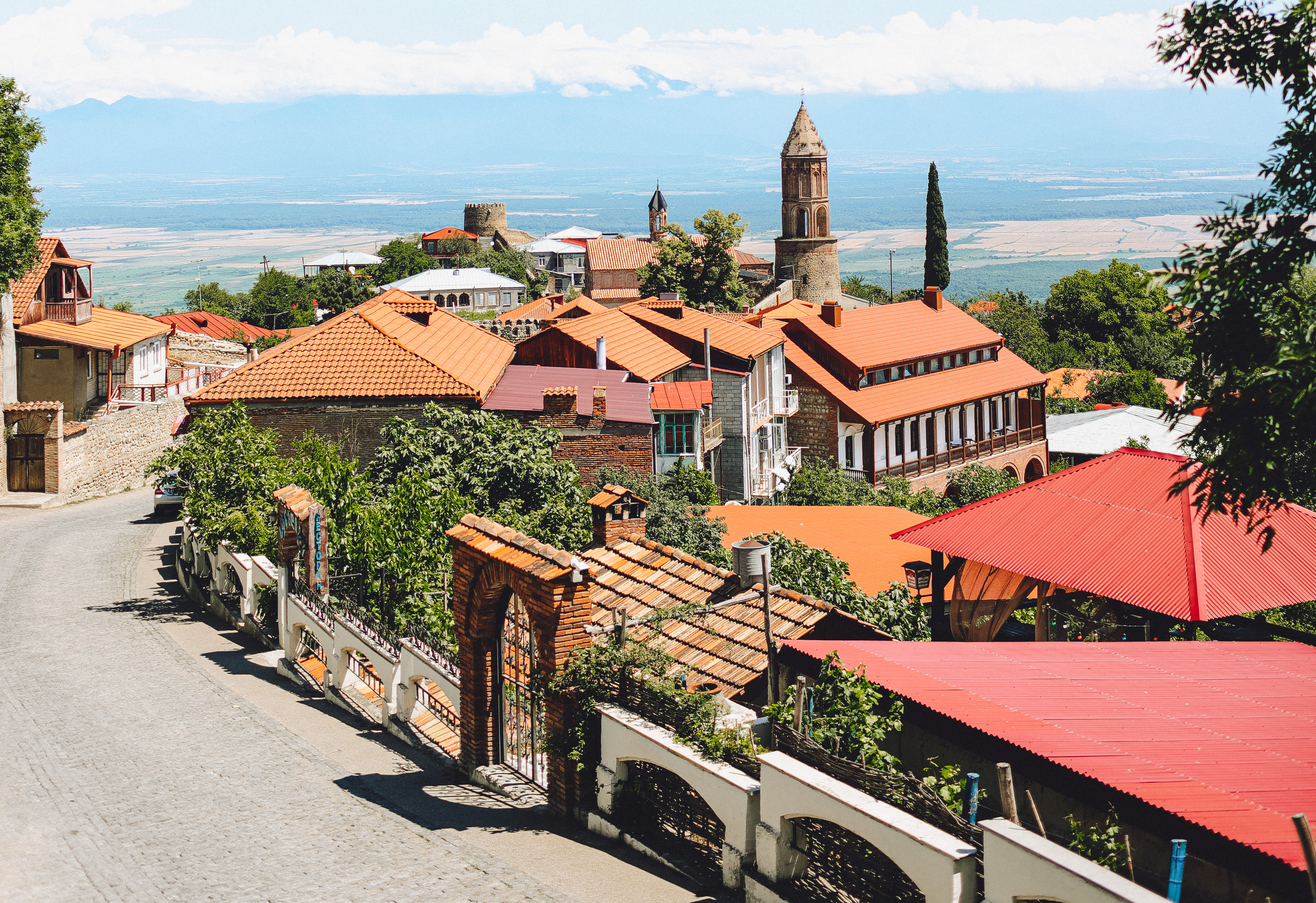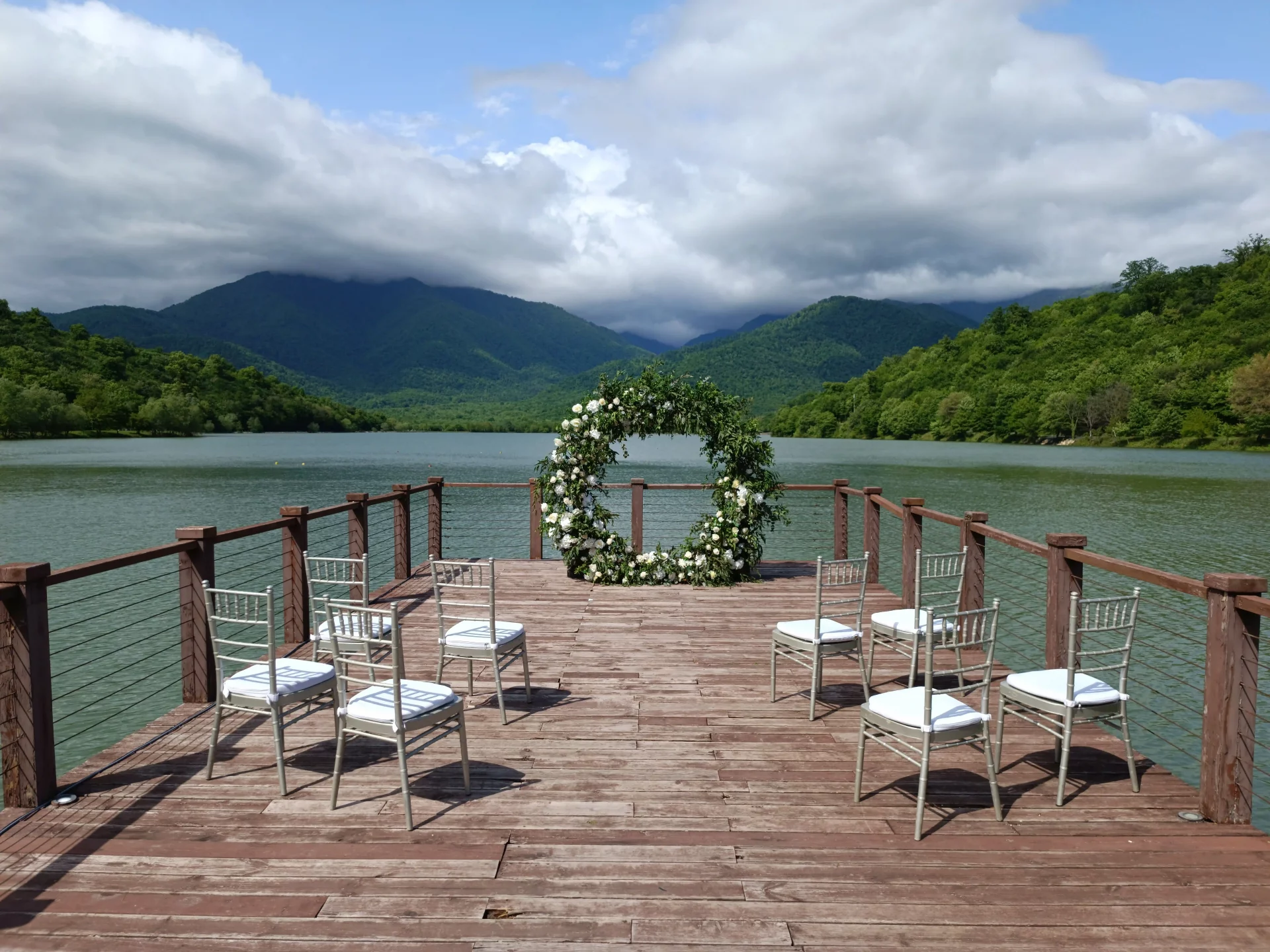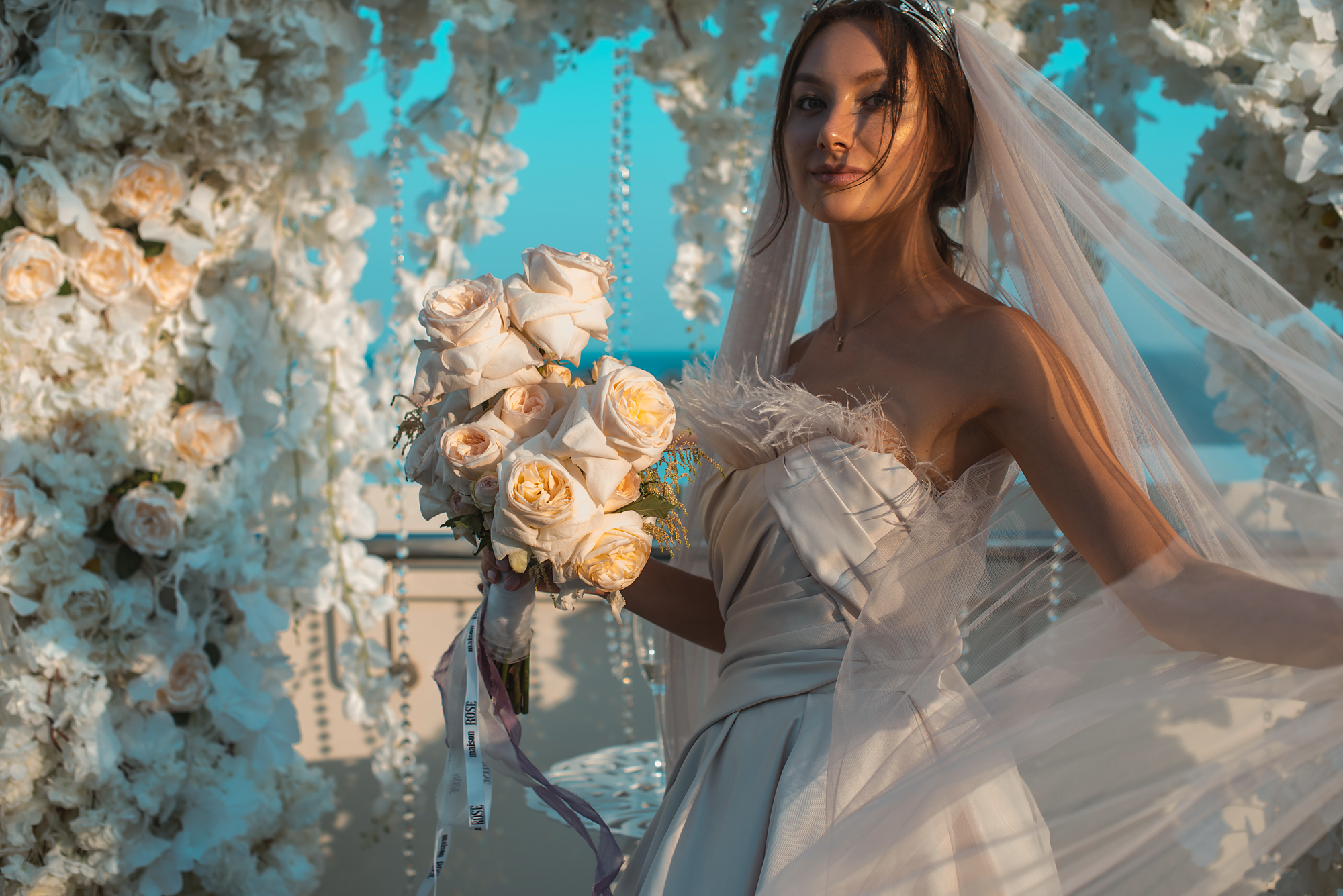 We organize weddings in Georgia , for any budget and wishes. With us, you won't have to think about how to organize your event or what documents you'll need. Georgia has simple laws and quick administrative resources, all you need for your dream wedding is your passports, we do the rest for you.