Why do loving couples from the Philippines love Georgia much when it comes to weddings? The explanation of the "Filipino expat getting marriage" phenomenon.
Filipino Expat Getting Marriage in Georgia: Why Filipino Couples Love Getting Married in Georgia So Much?
The Philippines is one of the most favorite resorts in the world. This is an extremely romantic island country that is loved by thousands of loving couples. But the phenomenon when Filipino expat gets married in foreign countries really takes place. Georgia is one of the most favorite venues for marriage registrations of loving couples from the Philippines.
Why is it so? Why do people who live in an exceptionally exotic country select Sakartvelo for their wedding ceremonies? There is an explanation to take into account. Let's make all the pitfalls and baselines clear to understand the true love of Filipino expat getting married in Tbilisi, Batumi, and other Georgian cities and towns.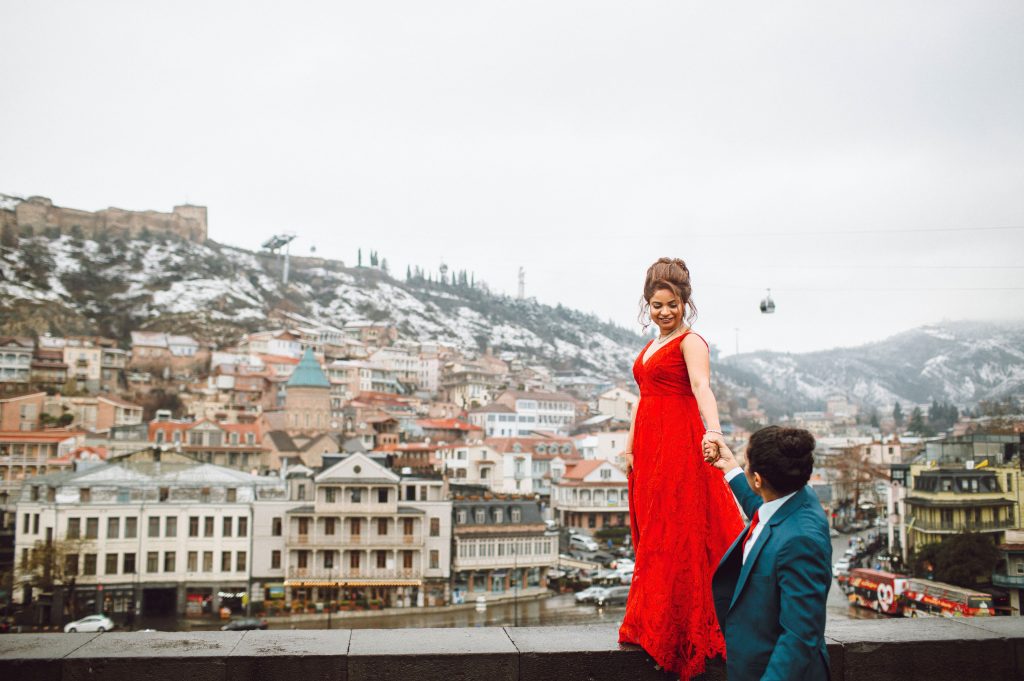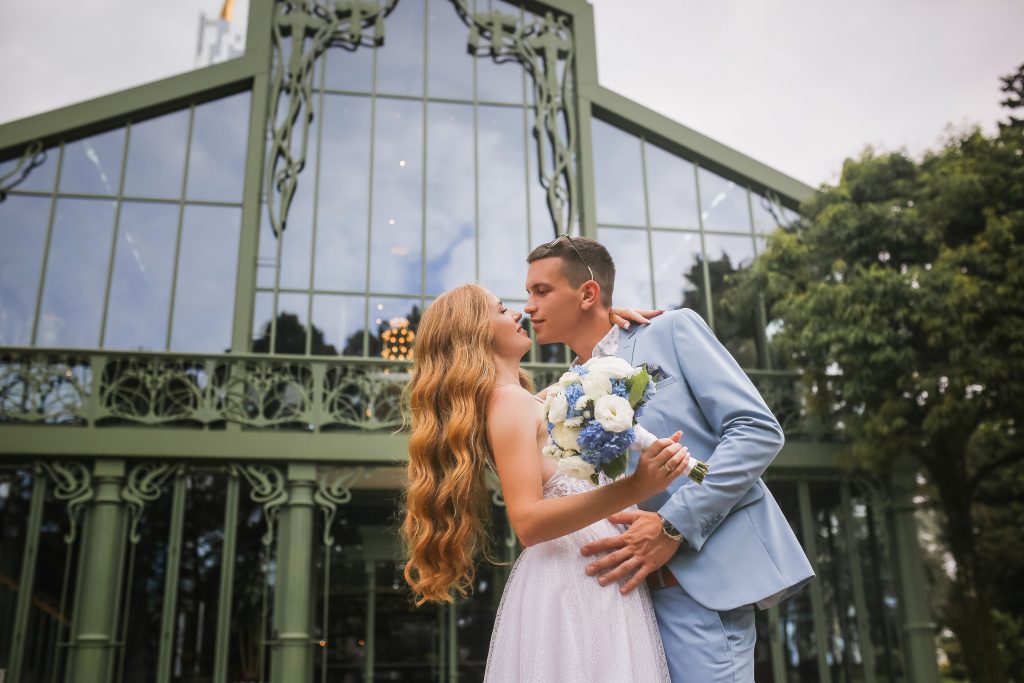 Filipinos Marry in the Motherland with Many Hassles
Only imagine that even native Filipinos face numerous challenges when it comes to marriage registration somewhere in the Philippines. Many hassles are waiting for brides and grooms in the context of paperwork.
There are many requirements for documents of the willing couples in love who would like to marry:
Manila;
Batac;
Caloocan;
Cebu;
Davao, and other cities or towns.
For example, locals here consider a wedding ceremony for Filipino expats as something very expensive. It means that only rich and capable people can arrange a celebration of this kind. Additionally, the Philippines is a country with a 6-day working week. So, it is very hassle-driven to ask for extra day-offs.
Especially when the OFW organization (Overseas Filipino Workers) does not consider the wedding ceremony as a reason for a small vacation for a bride and groom. Speaking about Filipino expats who work and live abroad, the procedure of marriage registration can also become an extremely difficult and expensive task together with long-lasting document gathering.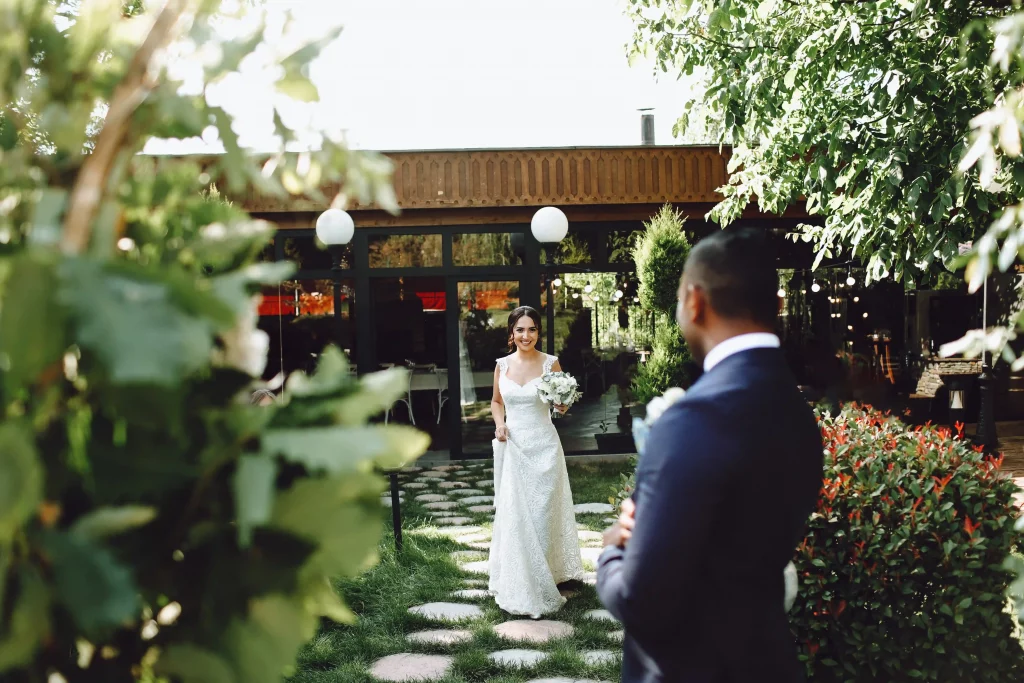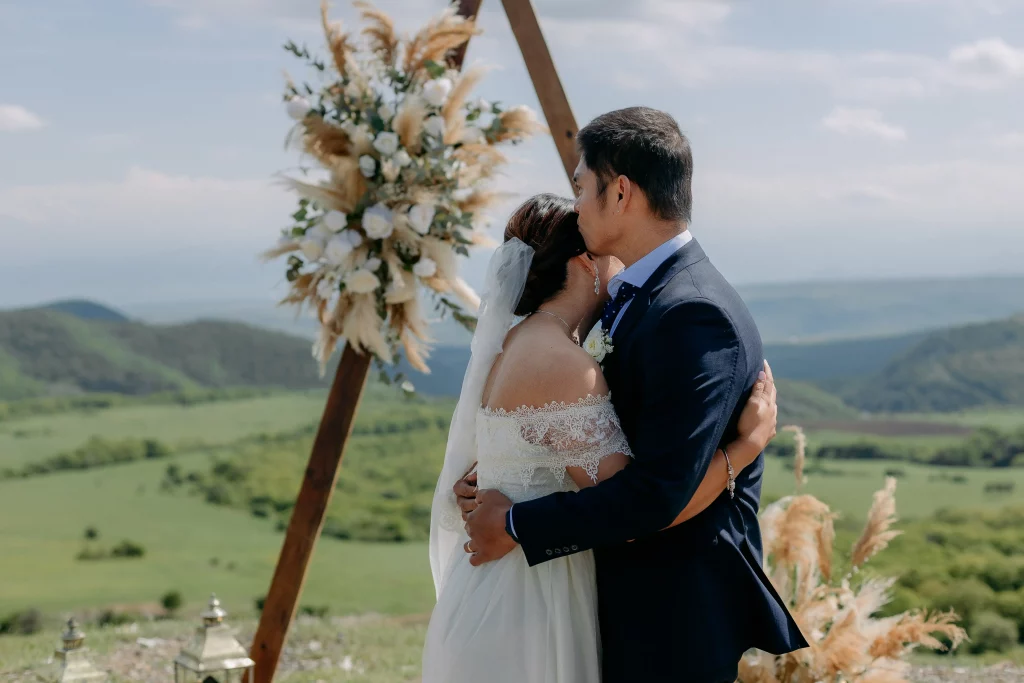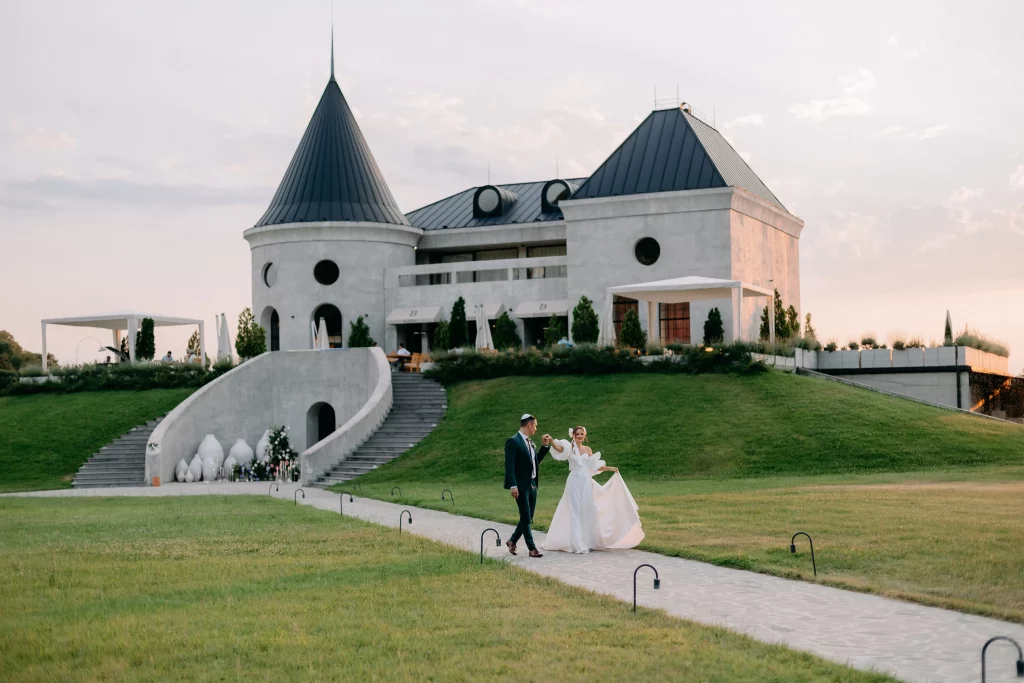 Why Does Georgia Attract People from the Philippines?
Georgia is a country of contrasts. Here, you will feel comfortable almost all the year-long. Additionally, there are many venues to explore, enjoy, and even select as the place for your wedding ceremony! Loving couples who prefer warm weather and seaside vacations can choose Batumi for their marriage registration.
Brides and grooms from the Philippines who are tired of too warm climate and water entertainment they are not limited to in the motherland, usually look forward to spending their honeymoon in the Caucasus mountains. Also, there are unbelievable vineries, lakes, valleys, and other venues to take into account.
But picturesque views are not the only benefit that Georgia can offer to the Filipinos. Georgia and the Philippines have a special legal background that makes each registered marriage in Sakartvelo legal for citizens of this exotic island country in the Pacific Ocean.
Simplified Paperwork for Filipinos in Georgia
All the potential newlyweds from the Philippines can count on the simplified paperwork in the context of their marriage registration. It can be explained by the membership of Georgia and the Filipino republic in the Hague Apostille Convention. In comparison with GCC countries that also have no problems with the marriage registration in Georgia, Filipinos can opt for a really hassle-free official ceremony and a certificate afterward.
It means that the spousal registration can take only several days or even several hours on a single day. That is why the wedding registration over the weekend is real if you count on reliable assistants who know everything about Georgia. The Shu wedding agency is your trusted consultant when it comes to Georgian marriage.
Speaking about the algorithm for getting the certificate, it is worth noting that the special law for foreigners in Georgia will erase all the challenges presented in the Philippines. First, the Filipino loving couple should prepare the required documents.
Usually, these are only their passports. Next, the procedure takes only steps:
The certificate given after the wedding ceremony is issued and legalized.
It is acknowledged as legal credentials by the representatives of the embassy in the Philippines.
Newlyweds get their official certificate that is legal in their motherland and other countries like Dubai, European countries, the USA, etc.
This way, paperwork in the context of the Filipino marriage registration in Georgia is even easier and more hassle-free than in the Philippines. Additionally, brides and grooms can count on the extremely beautiful venues not only for their wedding ceremonies but for honeymoons too.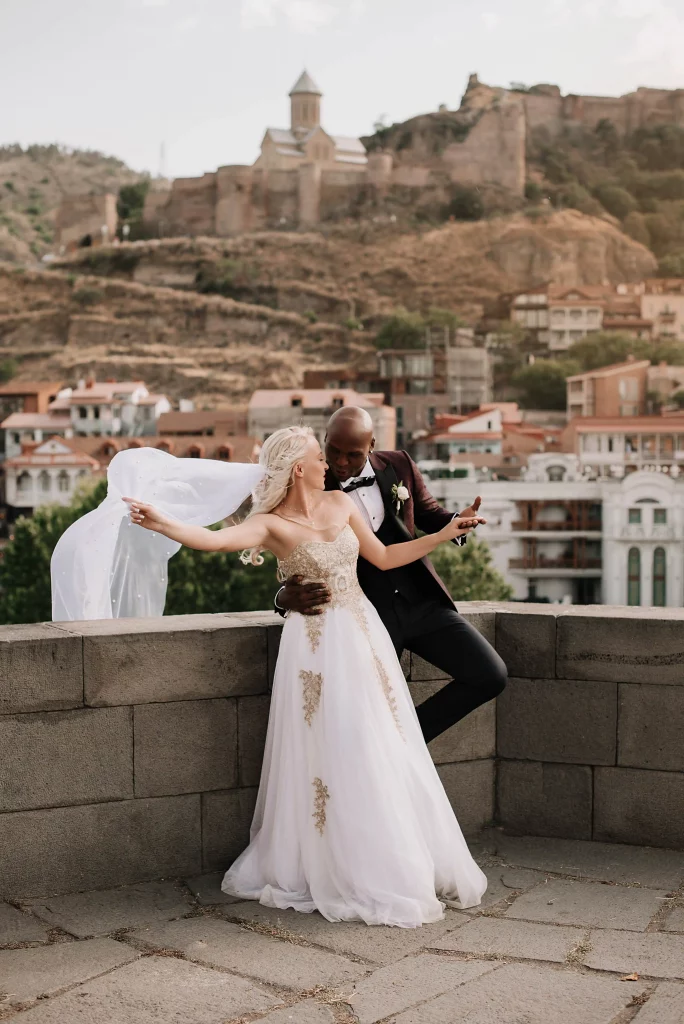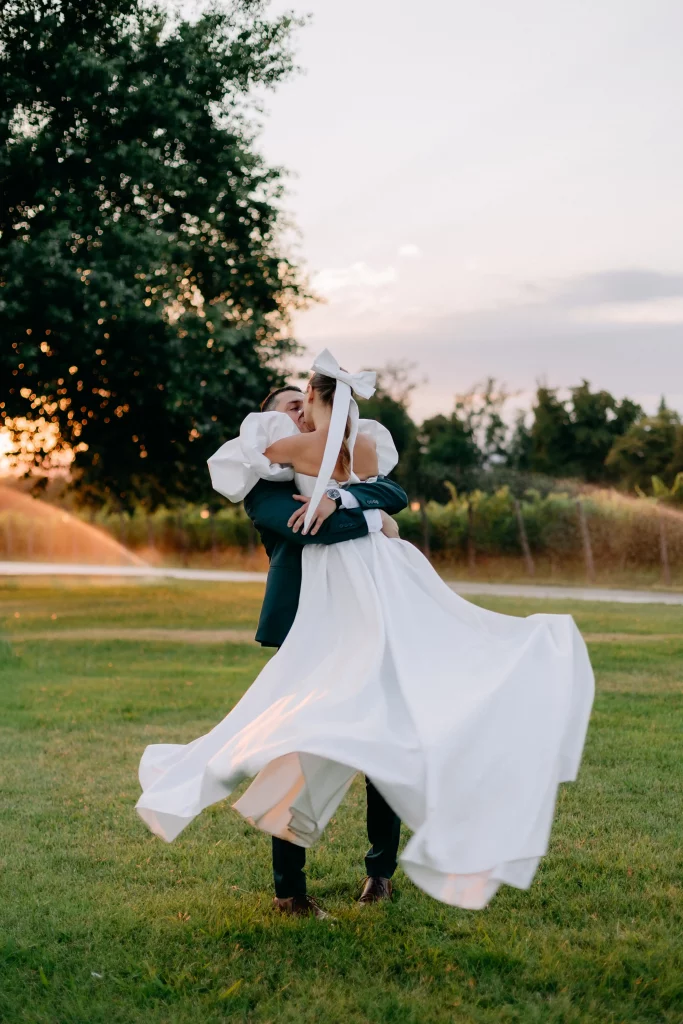 Difficulties Filipinos Might Face in Georgia
Note that the above-mentioned algorithm is suitable for maiden people. It is difficult to get divorced in the Philippines, that is why still married women and men cannot count on the marriage certificate issued by the Georgian registry centers. It is necessary to get official papers about the fact of the divorce. Then, the process of marriage registration will be initiated.
Where to Arrange a Wedding Ceremony in Georgia?
This is a rhetorical question. Each couple in love has their own desires and expectations. Georgia does not limit Filipino brides and grooms when it comes to wedding venues. Here, you can find cozy Tbilisi streets, Kakheti wineries, marvelous lakes, Gudauri winter resorts, small but hospitable villages in the Caucasus mountains, and the warm Black Sea somewhere in Batumi.
The longer your vacation is; the more likely you will be able to explore Sakartvelo better. If your honeymoon is short, it is better to spend your unforgettable time in several nearby locations with sightseeing, entertainment, and excursions.
If you would like to get more tips about Georgia, contact us. The Shu wedding agency is your trusted assistant when it comes to Georgian marriage registration of any format. We arrange different celebrations including religious weddings, pompous ceremonies in restaurants, outdoor events, and photosets.
The all-inclusive approach to your marriage organization is our top priority. Opt for our competence and experience! Contact our managers to discuss any details that interest you. No bureaucracy, hassles, and wasted time are guaranteed.
We organize weddings in Georgia , for any budget and wishes. With us, you won't have to think about how to organize your event or what documents you'll need. Georgia has simple laws and quick administrative resources, all you need for your dream wedding is your passports, we do the rest for you.