For several years in a row, Georgia has been on the list of the most popular countries for foreigners to get married. Of course, many tourists are attracted by the idea of a wedding with a view of the mountains or in the traditional Georgian style with dances, songs, and a toastmaster. But, in fact, the demand for marriages for expatriates in Georgia is due to somewhat different factors.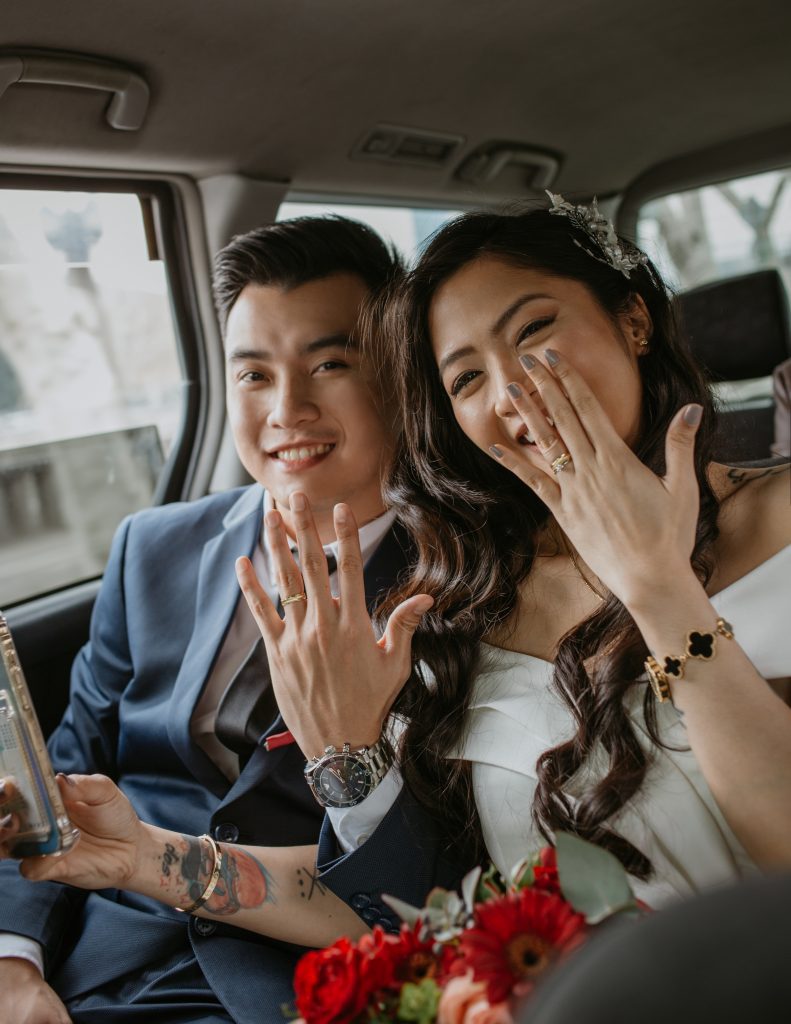 Why are weddings in Georgia so popular with foreigners?
This is because Georgia is the answer to several important questions for couples who want to get married in another country. Namely:
Quickest place to get married.
Cheapest country to get married.
Yes, in Georgia you can get married in 24 hours and pay less than 500 dollars. As they say, welcome to Georgia!
Besides this, this country also has a number of other advantages:
No bureaucratic, religious, or social restrictions on weddings for foreign nationals.
The low average cost of services related to the wedding ceremony, honeymoon, transfer, and accommodation.
Minimal requirements for the package of documents required for marriage.
Liberal visa policy. Most tourists do not need to get a visa to visit and stay in Georgia for one year.
As you can see, there are enough objective reasons to consider Georgia one of the best places to get married. And now let's go over the top questions about weddings in Georgia. The answers to them will definitely please you.
Can two foreigners get married in Georgia?
Of course, yes. There are no requirements for the civil status of the bride and groom to get married in Georgia. There is no need for both or one of the future newlyweds to have Georgian citizenship or residency permit. You can just come, get married, and then go back legally married.
Just don't forget to legalize your marriage certificate in your country of residence upon your return.
How to certify a marriage certificate if the wedding was in Georgia?
A marriage performed in Georgia is valid worldwide. But, like many other documents that were not obtained in your country, it requires legalization from the local authorities.
The procedure for legalizing a marriage depends on your country of residence. Each state has its own regulations for certifying foreign documents. In most cases, this process consists of several steps:
Application Assistance
Official translation into English with an apostille.
Legalization at the embassy for the countries that are not members of the Hague Convention (the requirements may vary).
Submission of documents to the Ministry of Foreign Affairs in your place of residence, which you have to do yourself
Shu Wedding Agency offers several options for weddings: from low-cost to the most luxurious. But each of them includes a clause that we help clients with translation and legalization of documents.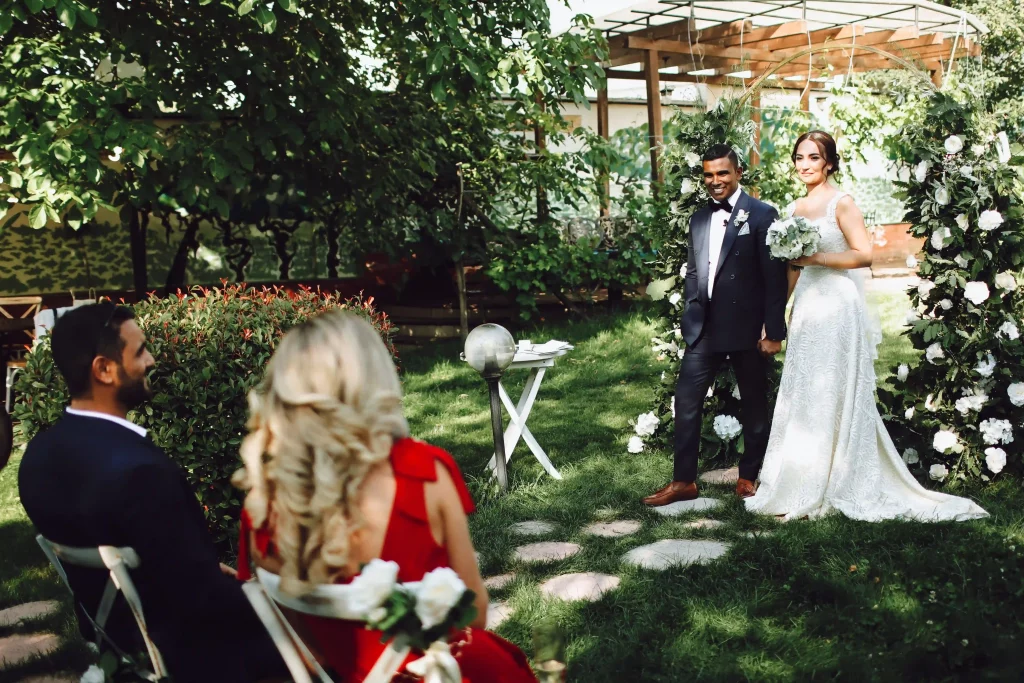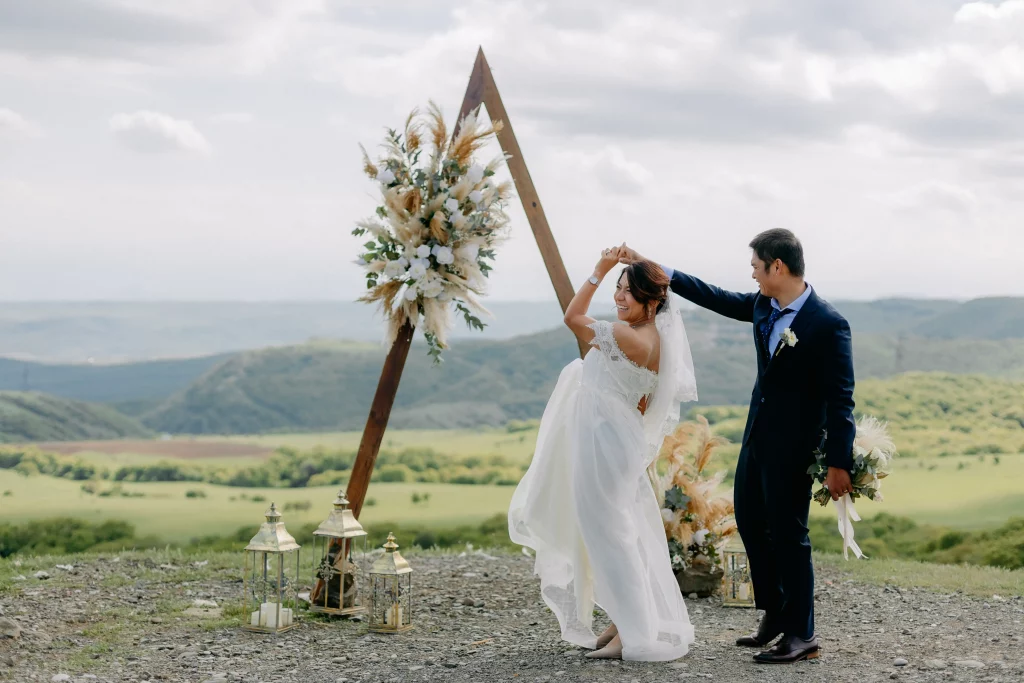 How much does a wedding in Georgia cost?
The cost of a wedding in Georgia can be very democratic or frighteningly grandiose. Here it all depends on you. Prices in Georgia are much less than in Western Europe and most countries in America and Asia. So if your goal is to save money, then Georgia is what you need. The abundance of ancient buildings and beautiful scenery gives you the opportunity to find a fantastic location for free and not spend money on additional decor – and this is another point on which you can save significantly.
Average wedding cost in Georgia in 2023 from "Shu Wedding"
We offer four packages:
Official marriage with apostille for one country – 450 dollars.
Official marriage ceremony with legalization for one country – 525 dollars.
Outdoor wedding ceremony – from 2450 dollars.
Wedding All inclusive – from 2990 dollars.
Wedding on the lake – from 3000 dollars.
Learn more about the services that are included here.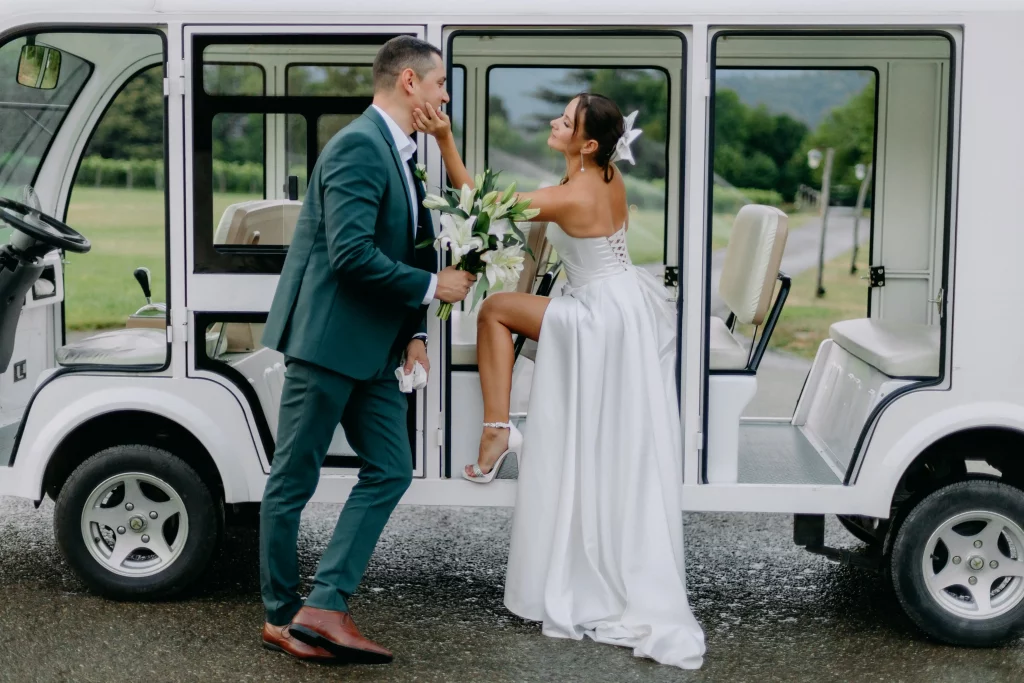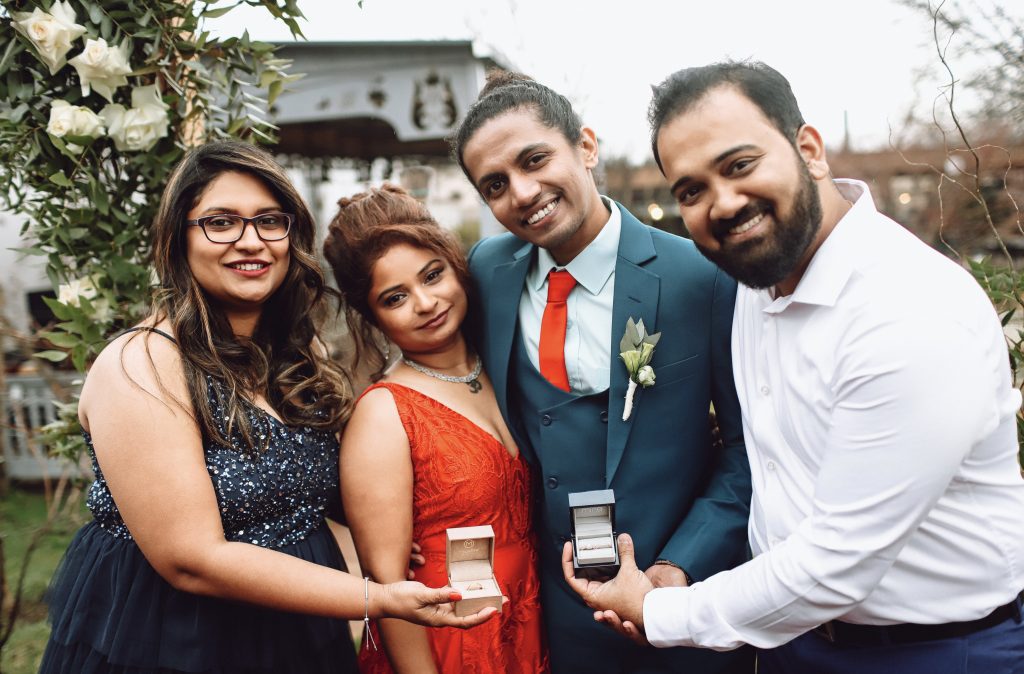 How to get married in Georgia?
First of all, in order to get married in Georgia, you need to get a marriage license. You may be surprised, but you can get a marriage license in as little as one day. It won't take you an hour to submit the paperwork, and getting the permit depends on the caseload of the registry office. As soon as the permit is ready, you will receive a call or text message.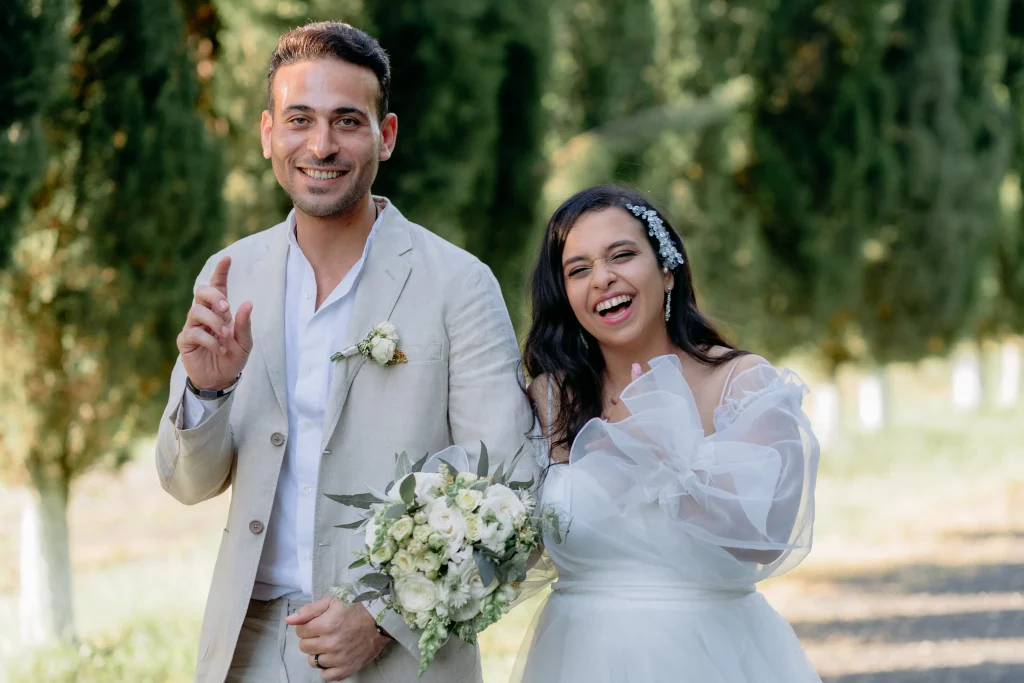 There is no mandatory waiting period before getting married in Georgia, which means you can get married the very next day. The only thing you have to consider is that you will need witnesses to get married. And no, they don't have to be citizens of Georgia. They can be your friends or relatives, who came with you on vacation.
The specialists of Shu Wedding Agency can speed up the whole process of registration and receipt of documents. You can provide us with copies of your documents, we'll fill out all the necessary details ourselves, and you'll only fly in for the wedding itself. And if you don't have witnesses, we're happy to help you here, too.
By the way, if you don't have time for a solemn wedding ceremony, it is not necessary at all. A simple registration will be quite enough and the marriage will be as legal as if you had the biggest wedding in Tbilisi. A wedding in Georgia is always easy and unforgettable, even if you fly in for one day, «Shu Wedding» knows how to make sure you remember it for a lifetime!
We organize weddings in Georgia , for any budget and wishes. With us, you won't have to think about how to organize your event or what documents you'll need. Georgia has simple laws and quick administrative resources, all you need for your dream wedding is your passports, we do the rest for you.