Organizing your wedding with «Shu Wedding» agency is the embodiment of your dreams of a fairy-tale wedding in Georgia. We understand that you have many questions and a desire to have a clear understanding of the wedding planning process with our specialists, as well as to comprehend why choosing our agency is your best choice.
This topic is fascinating and rich, and no one can answer all your questions better than Pavel — one of the founders of «Shu Wedding» agency, who will provide you with comprehensive information, guiding you through each stage of the wedding planning journey and highlighting the unique advantages of working with our agency.
Why should professionals handle the organization of the wedding in Georgia?
It is important to emphasize that this recommendation applies not only to Georgia but to any wedding taking place abroad. The challenge lies in the fact that for most couples, it is their first wedding, and they may not fully grasp the intricacies of the planning process or how things operate in a foreign country.
This is precisely why I always encourage couples to seek the assistance of professionals. It is not about merely profiting from the couple; rather, it is about helping them navigate the complexities and ultimately realize their dream wedding.
When you engage in a wedding agency, you enter into a contract that guarantees the provision of specific services and their quality. This provides you with the assurance that any challenges or obstacles that arise will be effectively addressed. In our agency, this commitment to excellence and customer satisfaction is paramount.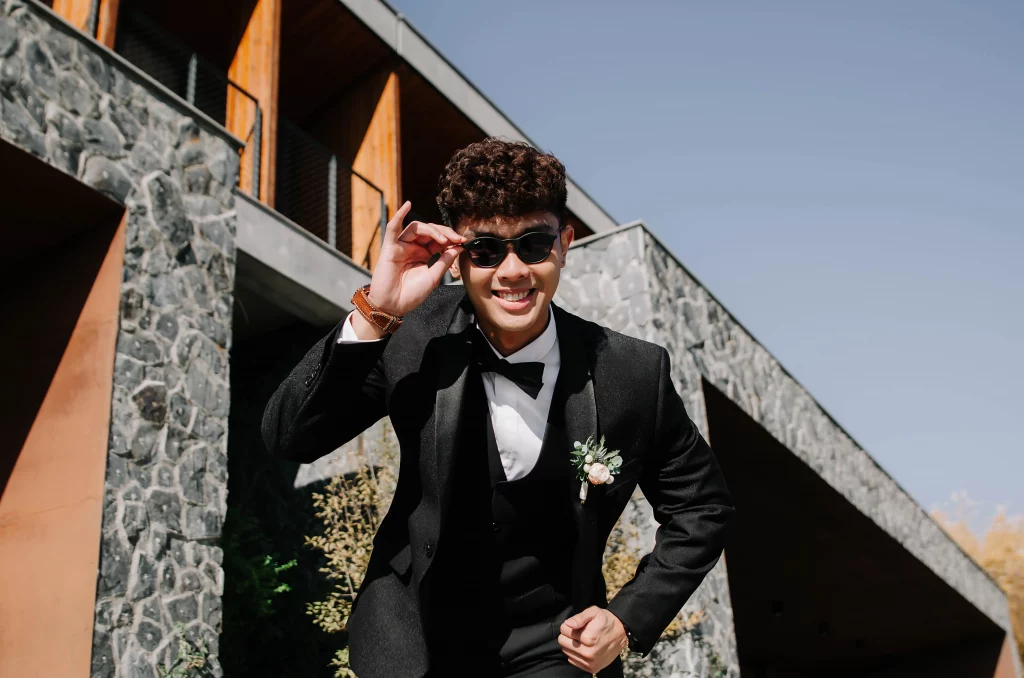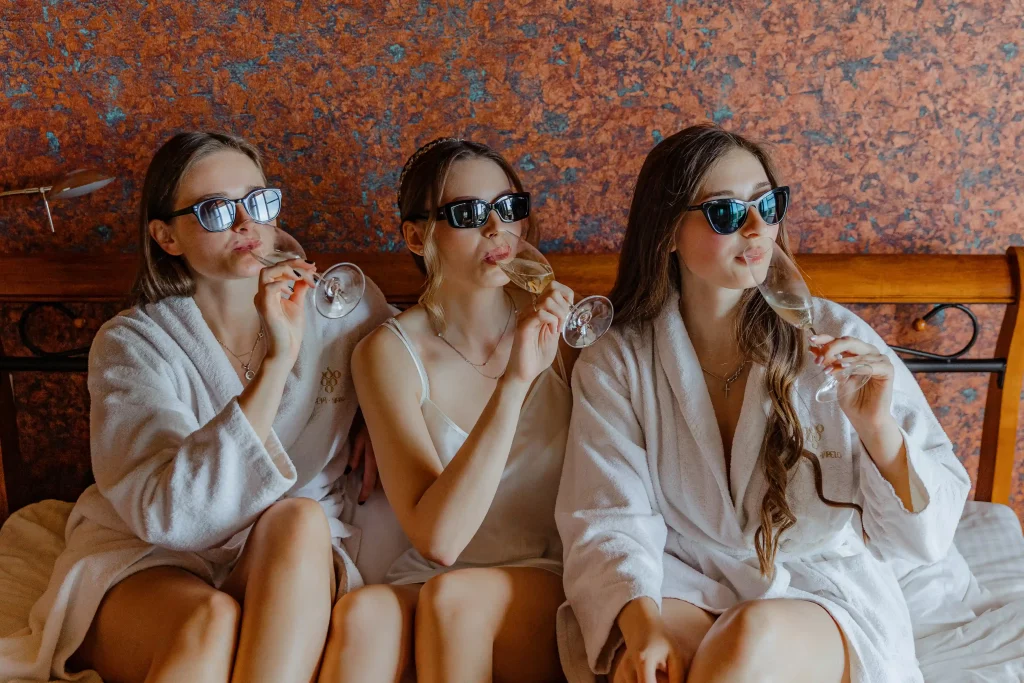 What does the couple gain by hiring your agency to organize their wedding?
When you choose our agency to organize your wedding, you gain a wealth of benefits and services tailored to create your dream wedding in Georgia. Our extensive range of services includes:
Venue selection and booking for your wedding ceremony.
Accommodation and transportation arrangements for you and your guests.
Assistance with the marriage application process at the Justice House.
Guidance and support in preparing all necessary documents.
Expertise in legalizing your marriage.
Curating a talented team of professionals, including photographers, videographers, makeup artists, hairstylists, decorators, musicians, and pastry chefs.
Comprehensive oversight of all preparation stages.
Negotiating contracts with vendors and continuous monitoring of their work.
On-site coordination and support throughout your wedding day.
By entrusting us with the organization of your wedding, you can enjoy a stress-free planning experience, knowing that every detail is handled with meticulous care. Our experienced team will go above and beyond to bring your vision to life, ensuring a seamless and unforgettable wedding day for you and your loved ones.
What are the timelines for organizing a wedding with "Shu Wedding"?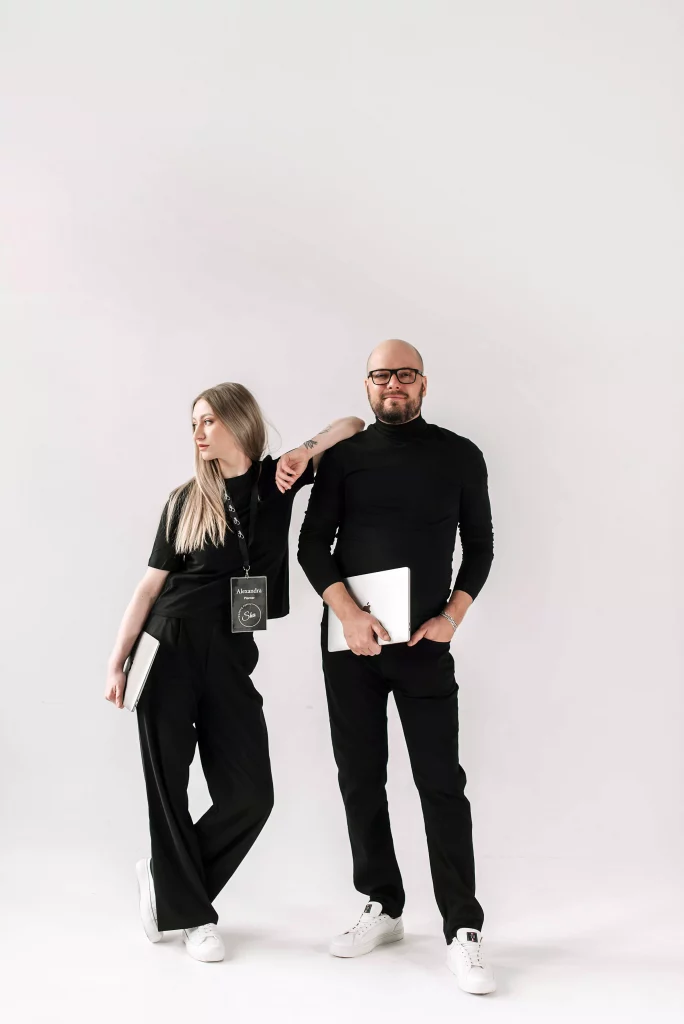 It's a complex question as it varies on a case-by-case basis. Timelines can be influenced by factors such as the season in which the celebration is planned (summer being the busiest wedding season in Georgia), the number of guests, the chosen venue, and more.
When it comes to weddings, the more time available, the better. However, if we were to provide some general guidelines, they would be as follows:
6 months: This is the minimum timeframe recommended for a wedding with an outdoor ceremony and a significant number of guests in a popular location.
2 months: Sufficient time for organizing a smaller wedding with all the necessary arrangements.
2 days: This is the optimal timeframe for a couple-only wedding. This refers to the popular service of a "marriage in 24-hour" for foreigners, when you legally marry within a day.
Please note that these are approximate guidelines and each case is unique. To determine the actual timeframe required for organizing your wedding, it's better to consult with our wedding planners. They will provide personalized advice based on your specific needs and preferences.
Who specifically handles wedding planning at «Shu Wedding» and what are the stages of this process?
Is a good question and I am very proud of the team we have assembled. We have been hesitant about the idea of expanding and hiring additional staff because we have set high standards for our candidates. Many people told us that we were aiming too high, but our concept is to deliver nothing but the best.
Originally, «Shu Wedding» was founded as a family business, and my wife and I initially worked together as a team of two. However, as the need for more employees arose, we took great care in selecting individuals who met our stringent criteria. After careful consideration, we have built a team of five dedicated professionals.
Our team consists of two main departments: the Sales Department, responsible for initial client consultations and sales, and the Wedding Planners, who handle the actual organization of weddings. Each member of our team plays a vital role in ensuring the success of our client's special day.
The stages of the organization process unfold as follows:
The manager from the Sales department receives an inquiry from the couple and reaches out to them.
During the initial discussion, the manager provides information about the legal requirements for marriage registration in Georgia and how the process unfolds. The couple shares their desired wedding format and other specific details.
The manager suggests potential venue options, decor choices, and other services. An initial concept is formulated.
Subsequently, our team member prepares a comprehensive commercial proposal that includes pricing details for the services that may be of interest to the clients.
The manager sends the proposal and engages in further communication with the couple. A second round of negotiations ensues.
Once all the details are settled, we proceed to formalize the agreement by signing a contract. This step holds significant importance for both parties, ensuring that all arrangements are official and legally binding.
The clients make an advance payment, marking the commencement of the active wedding planning phase led by our dedicated wedding organizers.
The wedding planner is the person who will discuss every detail with you, share presentations, pictures, and video materials, and seek your input on every question.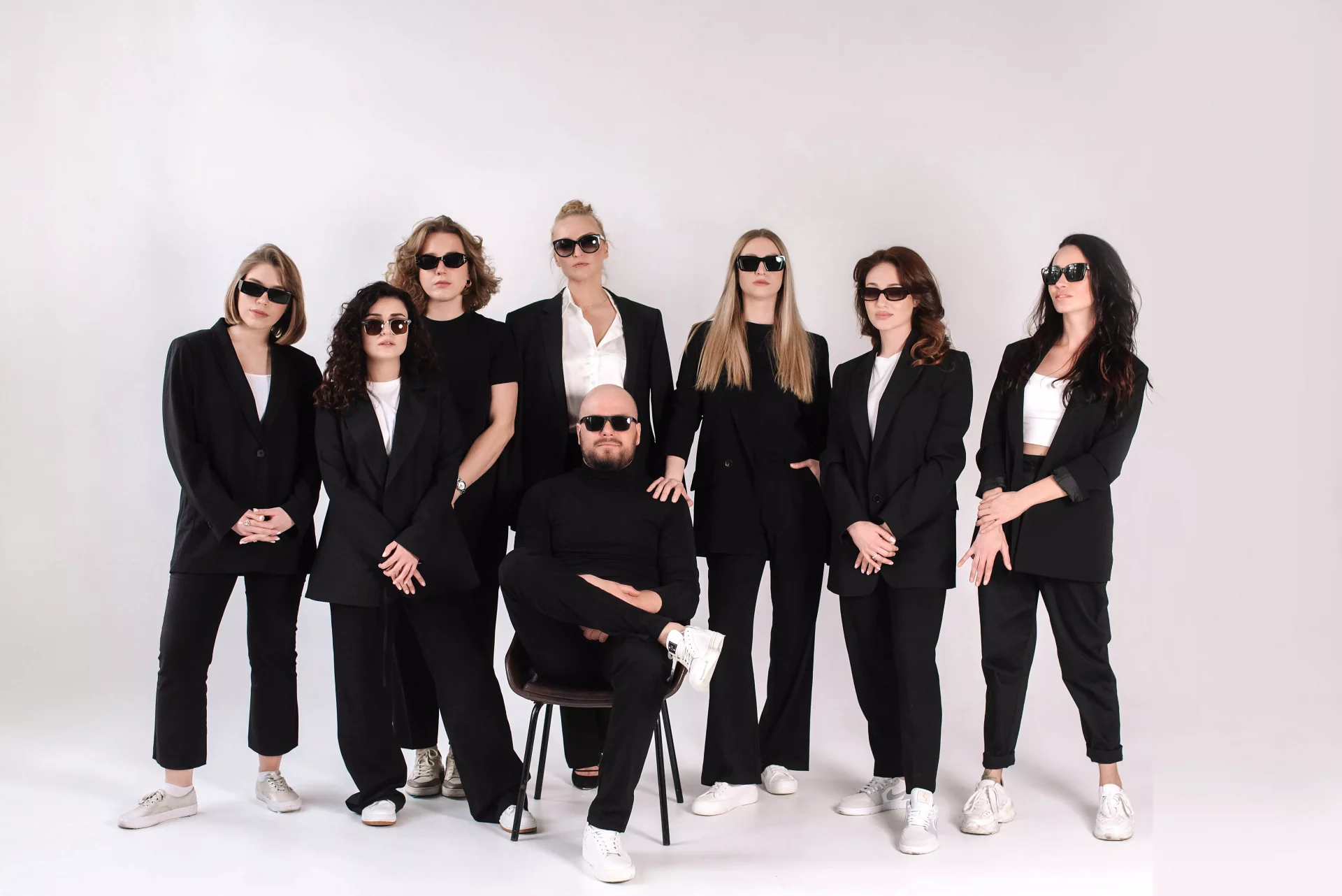 This process can be divided into the following stages:
Discussion with the couple to understand their preferences and create the final concept.
Selection and coordination of service providers.
Budgeting and financial planning.
Venue booking and decoration.
Planning the timeline and logistics.
Coordination on the wedding day.
Handling post-wedding tasks.
There can be multiple stages in the organization process, depending on the scale and grandeur of your wedding. At «Shu Wedding,» we take care of all these stages to ensure a flawless and memorable experience for you.
How much does wedding planning cost at «Shu Wedding» agency?
Each wedding is a unique project tailored specifically to the couple's preferences. Even for budget weddings, couples may have additional requests such as a separate photoshoot, video coverage of the registration, or spending their first night in a five-star hotel. We always strive to accommodate as many services as possible within the agreed budget to ensure a truly memorable wedding experience.
We offer several standard packages that give an idea of the cost of weddings in Georgia:
Please note that these prices serve as a general reference and can be adjusted based on the specific requirements and preferences of each couple.
You can find the detailed information and contents of the service packages on our website or inquire with our manager by contacting us.
«Shu Wedding at Kvareli Lake» and «Shu Wedding at Lopota Lake» are our new wedding packages. We have specifically developed them in response to the growing popularity of these two locations. Our goal is to assist couples in understanding the budget they should consider for a lakeside wedding.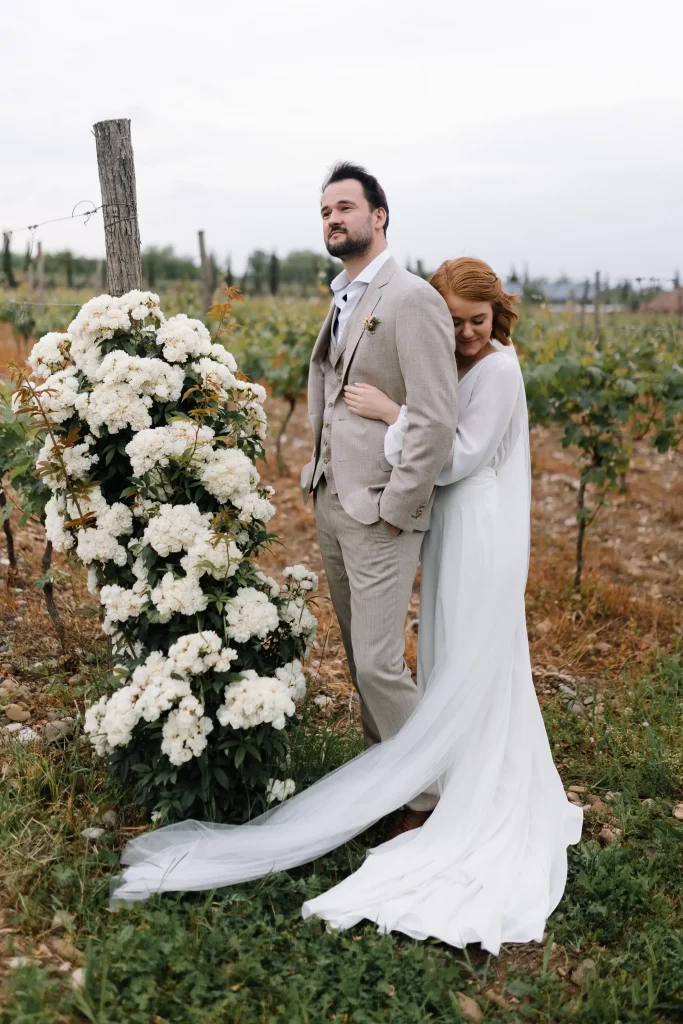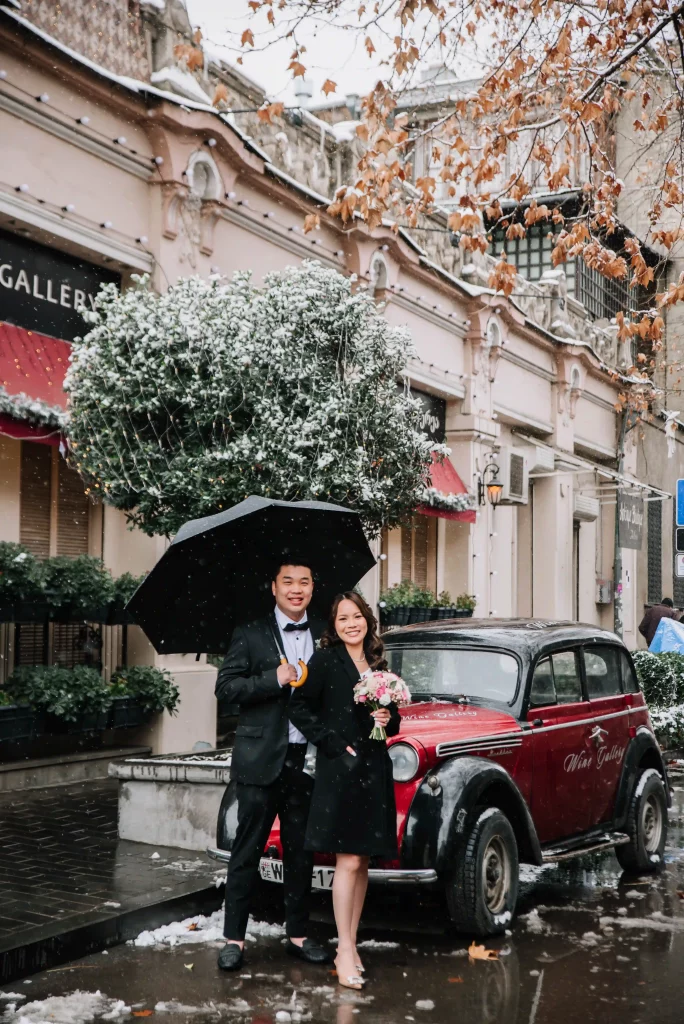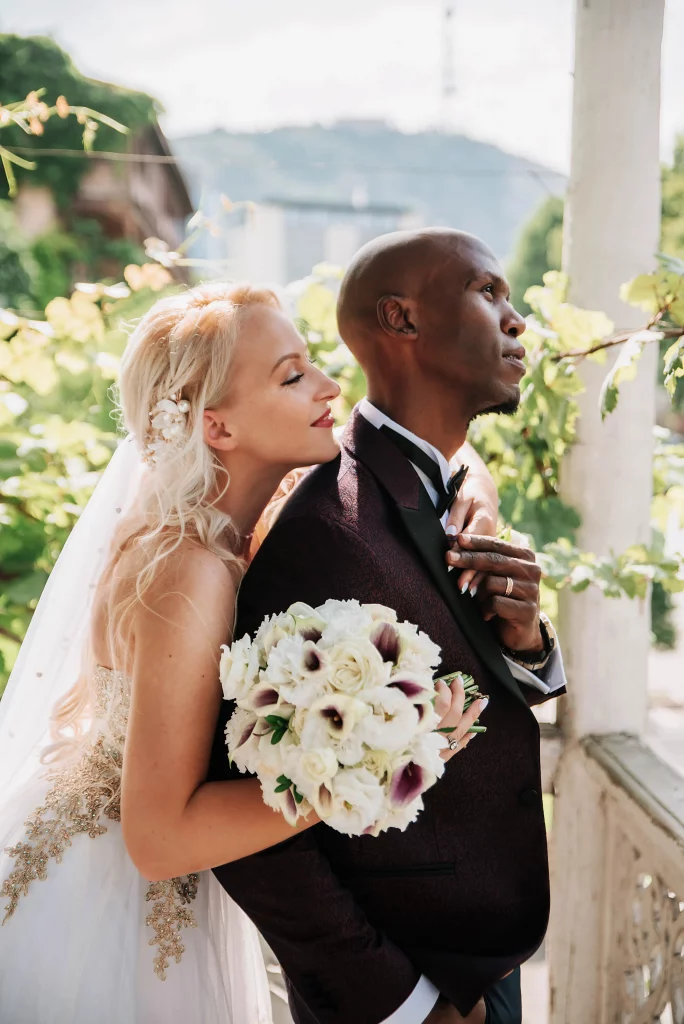 What can be additionally included in the cost of the wedding package?
Almost anything the bride and groom desire to be included in the wedding package. However, if we're talking about the most common services, they may include:
Venue rental for the ceremony or wedding reception. For example, closing off the upper floor and terrace at Château Buera, located in the Lopota Lake Resort & Spa complex, starts from $3,000.
Creation of a custom wedding arch with decorative flowers, fresh greenery, or rose petals, starting from $600.
Live music, for example, with the inclusion of a saxophone or violin being a popular choice, starting from $300 per hour.
Traditional Georgian dances (30 minutes) starting from $500.
Makeup and hairstyling services starting from $200.
Wedding cake for 20 people, customizable in flavor and design, starting from $400.
This list can be continued indefinitely, but the most important thing to grasp is that nothing is impossible when you plan a wedding in Georgia with «Shu Wedding» agency.
We hope that we have addressed all your inquiries and helped you understand the significance of having a professional wedding planner by your side. May your wedding in Georgia be filled with the most extraordinary emotions. For any remaining questions, please feel free to reach out to our agency's managers. Wishing you an exquisite journey of love and joy as you embark on this remarkable chapter of your lives.
We organize weddings in Georgia , for any budget and wishes. With us, you won't have to think about how to organize your event or what documents you'll need. Georgia has simple laws and quick administrative resources, all you need for your dream wedding is your passports, we do the rest for you.