The list of key advantages for Israeli couples in love in the context of marriage registration in Georgia. Why is it worth planning your wedding in Sakartvelo?
Advantages of the Georgian Wedding for Israeli Couples
Based on your tastes, the material capacities, and the time limits you have, there are no restrictions for weddings in Georgia. Many foreign loving couples decide to register their marriages in the bright Sakartvelo country.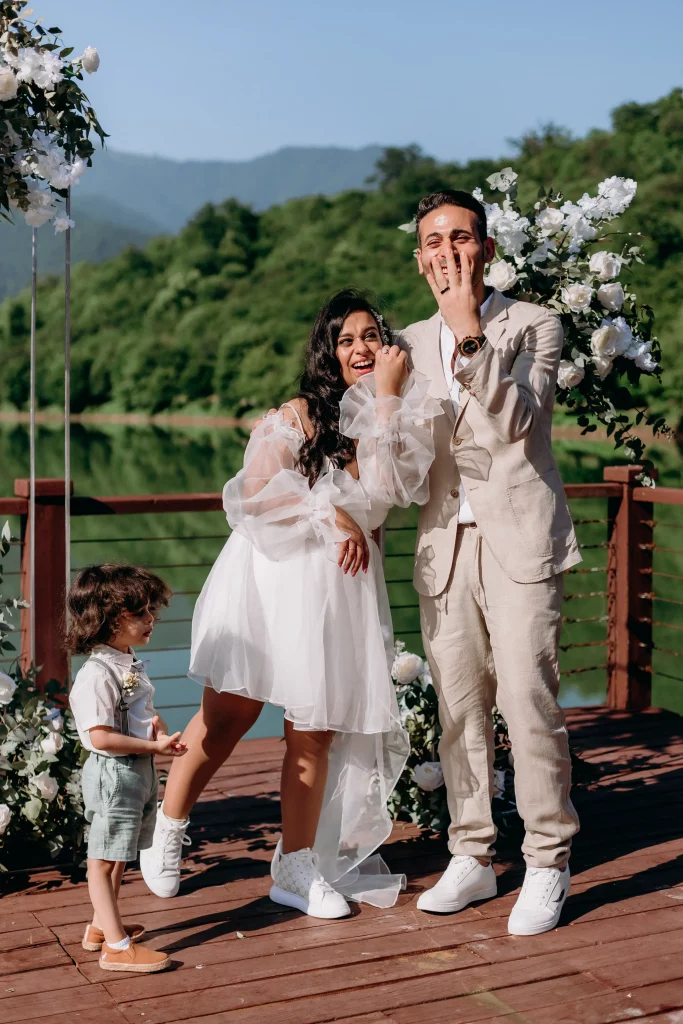 For example, citizens of Israel do not need a visa. A minimum package of documents is required for the ceremony, while preparation together with all the paperwork takes no more than a week. Marriage is legalized in the Israeli Ministry of Internal Affairs according to the usual procedure.
First, it is necessary to ask spouses what kind of demands and legal backgrounds exist for performing a marriage ceremony in one or another country. And then, you need to be reminded that you will need documents translated into the appropriate language.
The Baseline for Foreign Loving Couples in the Context of Marriage Abroad
A separate line should be said about the fact that you first need to order all sorts of wedding services. This applies not only to booking a hotel, but also to such things as renting a car, a possible photo shoot, and finally, a queue at the wedding venue itself. Meanwhile, marriage in Georgia, in most cases, can be ordered a few days before the official marriage registration.
Another point that should be mentioned is the preparation of documents and affixing a special international Apostle seal on documents. This apostle procedure certifies their authenticity and confirms their status of ubiquitous circulation.
When it comes to the wedding of foreigners in Georgia, it is usually possible to put a state Apostle on a Georgian marriage certificate on the day of marriage. It means that no bureaucracy can spoil the ceremony of the family birth in Tbilisi, Batumi, or other Georgian countries.
Everything will be done fast if you count on the services of a reliable wedding agency like the dedicated Shu Wedding team provides Israeli couples in love with. Opt for our competence and find out more about all the special items to take into consideration beforehand!
Peculiarities of the Georgian Marriage Registration
But here again, it should be mentioned that in Tbilisi, Batumi, or in any other place in the mountainous Sakartvelo country you will become a participant of:
unforgettable feasts;
unbelievable sightseeing;
degustations of local dishes and drinks, and many more.
There is no other way because such local customs and laws of Georgian hospitality take place here. Marriage in Georgia will certainly be a memorable event for a lifetime for two people in love.
Why Israeli Couples Should Opt for Wedding in Georgia?
And besides, a very rational way out of the situation in which they were put by the shortcomings of Israeli legislation. Wherever you find yourself, in romantic Signage, ancient Musket, immersed in the greenery of Batumi, or charming, beautiful Tbilisi at any time of the year, you will not be disappointed. It is important to emphasize one additional circumstance. Georgia does not require a visa for citizens of Israel and many CIS countries.
Magnificent Georgian wines from exceptional Kakheti wineries and the richest local cuisine will only serve as an addition to the overall picture, in which you and your bride will become witnesses and participants in. It goes without saying that Gudauri winter resorts will also become an awesome place to have a honeymoon after a Georgian marriage registration!
To sum up, one of the top-priority benefits for Israeli couples in love in the context of Georgian weddings is the wide range of arranging opportunities. Georgia is a country of contrasts. The awesome ceremony can take place in the mountains, on the seaside, next to the lake, or in the vineyard any season the couple wants.
What other benefits Israeli spouses can opt for when it comes to marriage registration in Georgia? Let's take a closer look at the list of the main advantages.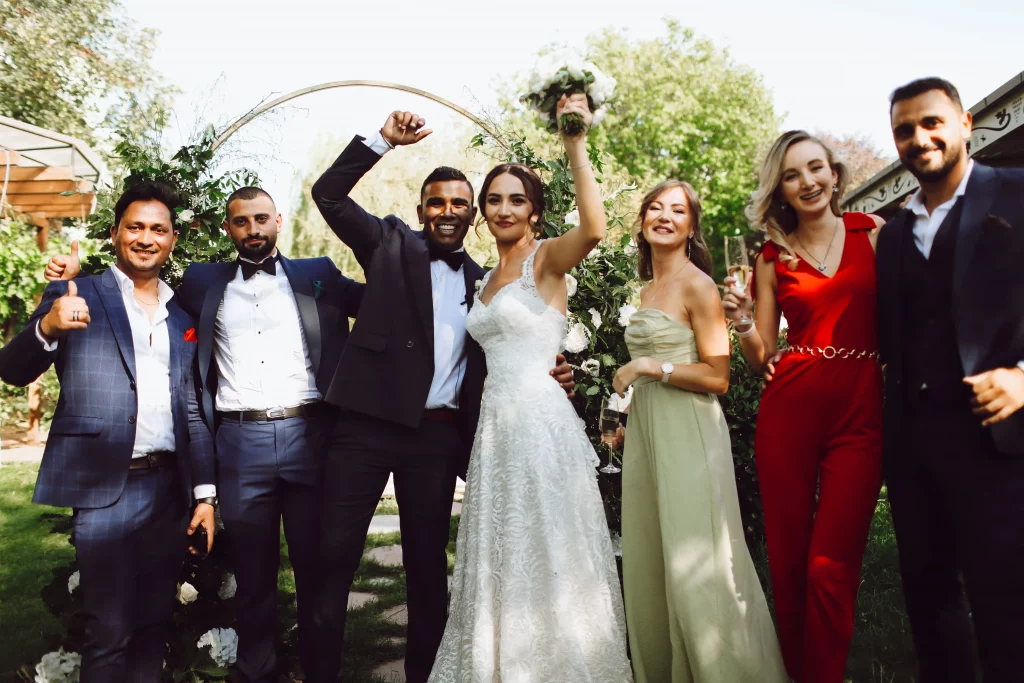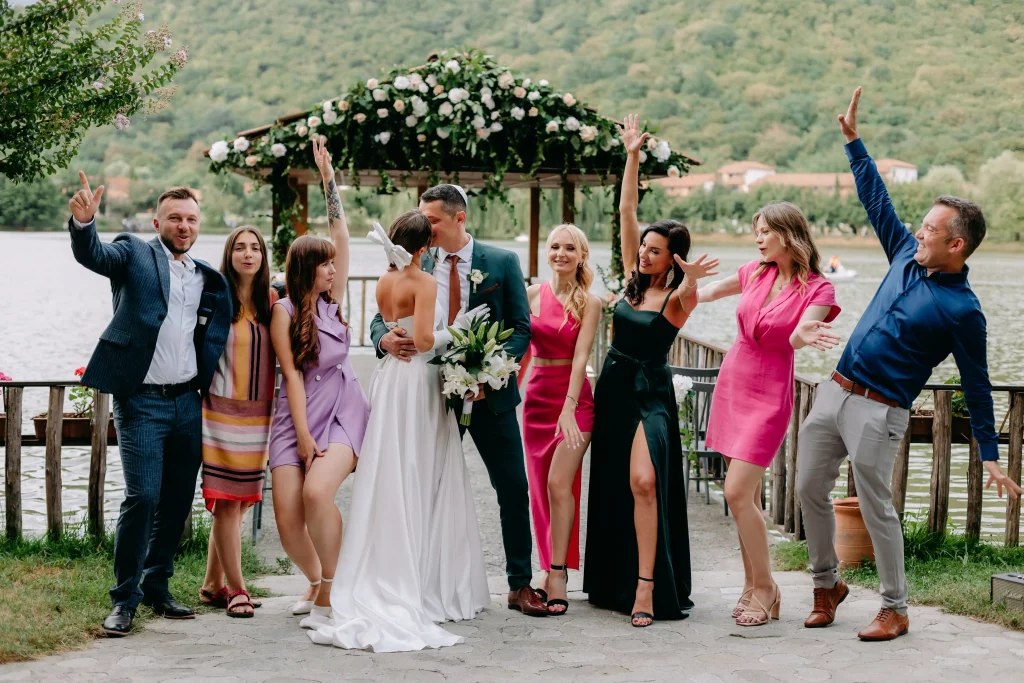 Other Advantages of the Georgian Marriage for Israeli Loving Couples to Count on
The very registration of a new Israeli family in Georgia is necessary in terms of significantly speeding up the procedure for obtaining an Israeli feudal zeta (STUDIO). The minimum paperwork and almost immediate apostille and marriage certificate translation are also among the key benefits of the Georgian wedding ceremonies.
Among other advantages that Georgia has prepared for Israeli brides and grooms are:
Affordable prices. Israeli couples in love are going to spend reasonable budgets on their wedding in Georgia — starting with $250-$300 (but not thousands of dollars like in Bali or Thailand). Additionally, air tickets and banquets in Sakartvelo will turn into a more affordable experience than the same flights and feasts somewhere in Europe, Asia, the USA, etc. For example, an average dinner for two in any good Tbilisi restaurant will cost about $90-$150.
A convenient location. For Israeli brides and grooms, Georgia will become a perfect place for marriage registration, the ceremony, and honeymoon because this resort country is very close to Israel. For example, Tel Aviv-Tbilisi flights are on a daily basis. The bride and groom will take to Georgia in just several hours.
Almost unlimited range of variants for the ceremony arrangements. Georgia is not lacking in high-quality and totally diversified wedding opportunities. There are plenty of marvelous local venues to take into account. Only imagine that your ceremony can take place next to the lake or in the forest, near the sea or on the mountain slopes with the atmosphere of the Georgian village. Nothing is impossible here. The picturesque views are everywhere!
Delicious traditional drinks and dishes of Georgia. Georgian khachapuri, Kakheti wine, and other famous treats obtain an exceptionally flavorous palette. It is possible to pick sides with that menu version you adore 100%. Additionally, all the Georgian restaurants are loyal to other cuisines, so you can find even American, Italian, and Israeli dishes!
Loyalty & internationality. Georgia is a hospitable country that's absolutely friendly and loyal to other religions, cultures, and customs. Israeli brides and grooms can count on the wedding ceremony in the local synagogues. Some restaurants are looking forward to arranging banquets while following kosher traditions respected in Israel.
In conclusion, it is worth noting that an ordinary person often encounters bureaucracy and red tape, solving one or another problem. Georgia is free from any challenging situations that might happen in other exotic or popular countries for marriage registration. The only thing to remember for foreigners in the context of the Georgian wedding ceremony, it will be useful to resort to the services of professionals.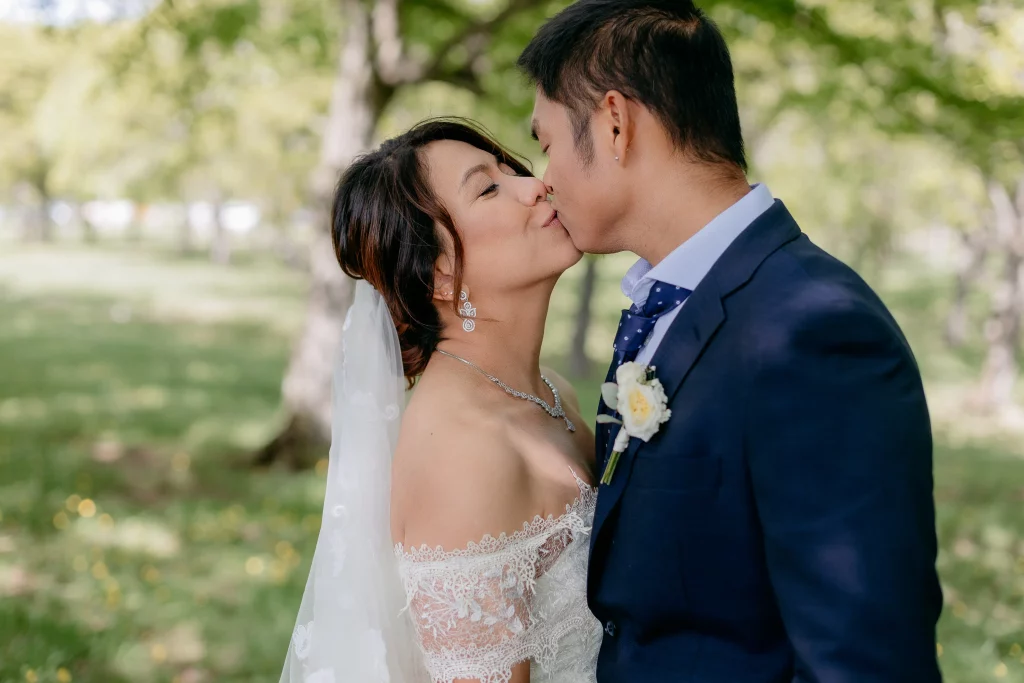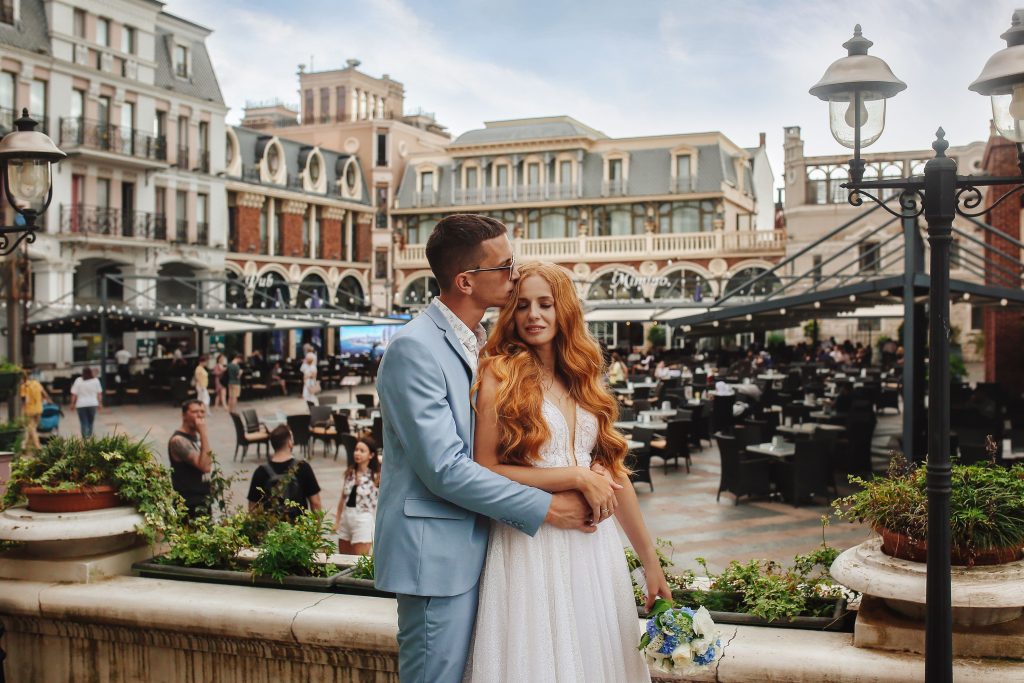 Why Particularly the Shu Wedding Agency?
We are local managers and event planners who know everything about Georgia, its legal background, and the most beautiful venues. Count on our organizational services to store the best memories about your feast of love forever.
The Shu Wedding agency is a dedicated team of professionals that is driven by the wishes, expectations, and dreams of Israeli brides and grooms. We are ready to become your reliable assistant when it comes to arranging your wedding ceremony in Georgia!
We organize weddings in Georgia , for any budget and wishes. With us, you won't have to think about how to organize your event or what documents you'll need. Georgia has simple laws and quick administrative resources, all you need for your dream wedding is your passports, we do the rest for you.