Tbilisi is the capital of Georgia and the perfect venue for weddings, the best locations, a compilation of old streets and modern fusion, incredible energy, local cuisine and beauty all in one.
Direction Services
Steps of process organization your wedding
1. Choosing a wedding destination
Georgia has a variety of wedding locations — the Caucasus Mountains, the Black Sea, antique chateaus with vineyards, lakes with beautiful views that you can choose from
2. Services and your wishes as you see the wedding of your dreams
We maximum attention to detail and select the finest services to make your wedding just like in the movies and prepare a proposal for you
3. Offer
We discuss and agree on the proposal, make adjustments according to your wishes
4. Contract
We sign a contract for this you need only your passport, with it you are safe, even in case of force majeure
5. Prepayment
In order for us to be able to book your chosen contractors and begin preparations, you have to send us an advance payment in any way that is convenient for you
6. Preparing for your wedding
You will be assigned a personal organizer who will take all the hassle of the organization in time to make the necessary adjustments

At this stage, the timing of your celebration will be prepared for you, all the contractors you have chosen will be organized, as well as the final coordination of details, decor and other enjoyable little features
7. Full accompaniment on the wedding day
From the morning until the last guest, our team of organizers and coordinators will be with you to take care of all matters
Tbilisi Area
The Sakartvelo country inspires tourists with its hospitality and charming beauty all year round. One of the Georgian pearls is Tbilisi. This is the heart of Georgia with traditional architecture, friendly locals, and marvelous nature together with places of interest.
But not only Tbilisi city with its infrastructure and sightseeing capabilities can impress travelers. There are exclusive neighborhoods to take into consideration. Enjoy all the Tbilisi areas to plunge into the true Georgian atmosphere.
Why Are Tbilisi Neighborhoods Special?
One more factor of impression is the uniqueness of Tbilisi. The best neighborhoods have their own unforgettable nature:
nice streets;
ancient and modern buildings;
culture;
hospitable local people.
And, of course, pedestrian accessibility — when shops, pharmacies, theaters, cinemas, and nightclubs are within walking distance. It is the most meaningful advantage both for visitors, and the citizens of Tbilisi and its neighborhoods.
What to Explore in the Tbilisi Area?
In a cozy Tbilisi neighborhood, visitors may relax and don't worry about any crimes. Fast access to public transportation is a great advantage too. Moreover, here you can count on the awesome diversity of transport units and routes. Everyone has an opportunity to get around on foot, by bicycle, and by car.
So, what wedding venues in Tbilisi to visit?
Abanotubani — for some tourists, this is the heart of Tbilisi City. You may enjoy both the architecture and wonderful restaurants of this location. For other people, Abanotubani is a snare for visitors. There are a lot of cafes, bars, and shops here. Despite this fact, the neighborhood has not lost its mystery and uniqueness.
Vorontsov's Palace and vicinity — this place built in Renaissance style is one of the most lovely sites in Tbilisi. Unfortunately, tourists are forbidden to observe the building inside, but it's worth it to come here and take a picture in the park.
Sololaki — if you feel the awe strolling the historical narrow streets past national Georgia cafes and pubs you will appreciate this location.
Lisi is the area next to the small lake in Georgia. If you travel with your family, you may enjoy this awesome, not crowded place. Nature is very multifaceted here.
Saburtalo is the biggest Tbilisi neighborhood with a big zoo to visit here. Near the metro station «Technical University», there is the hotel «Holiday Inn», famous for its casino.
Visit all these neighborhoods of Tbilisi and get your own impression.
Photo
Destinations in Georgia
Georgia charms with its beauty, mysterious atmosphere, hospitable people, and marvelous venues.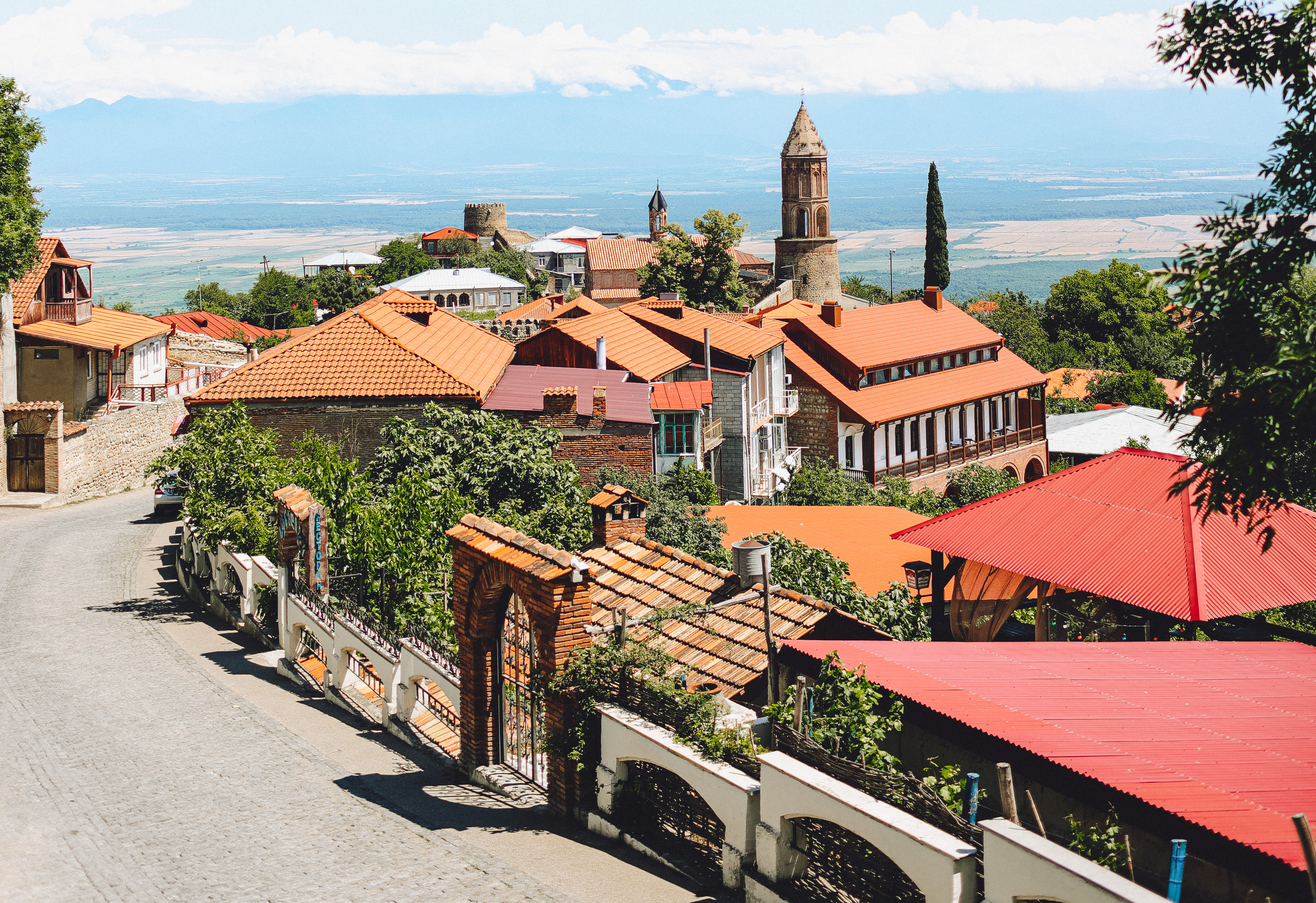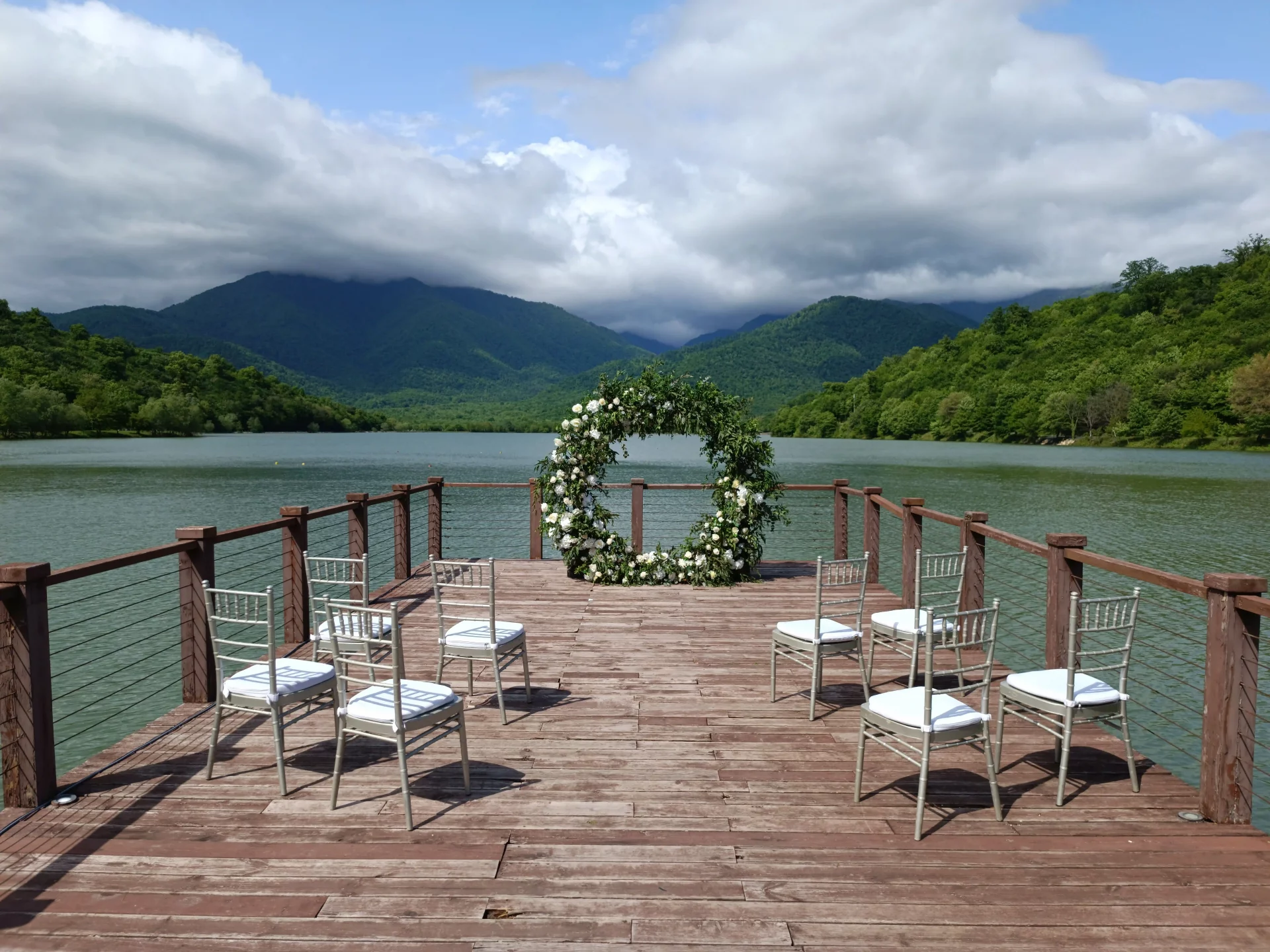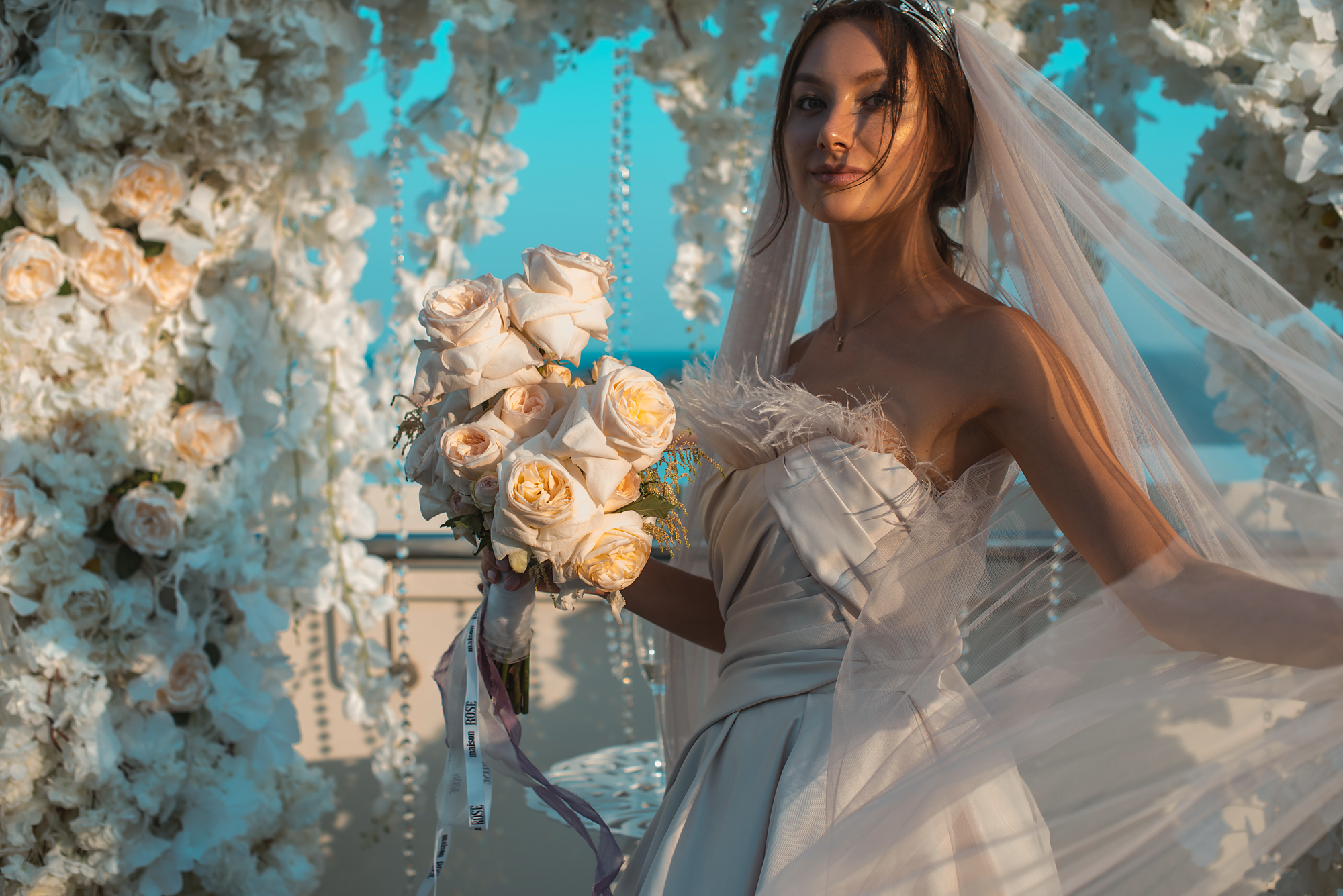 We organize weddings in Georgia , for any budget and wishes. With us, you won't have to think about how to organize your event or what documents you'll need. Georgia has simple laws and quick administrative resources, all you need for your dream wedding is your passports, we do the rest for you.