You should visit Georgia for at least three things: to see the mountains, to taste authentic Georgian wine and, of course, to get married.
A wedding in Georgian culture has never been something routine or unimportant. It is a grand event not only for the newlyweds themselves and their parents, but also for all relatives, neighbors, and acquaintances.
At a Georgian wedding, it is customary to invite as many people as possible, to have lavish celebrations, with plenty of delicious food, wine, songs, and dancing. It is always fun, colorful, and unforgettable.
Of course, it is impossible to recreate an authentic Georgian wedding without having a large Georgian family and many acquaintances, but the wedding agency «Shu Wedding» can organize something like that for you.
If you've always dreamed of a special and atmospheric wedding, then having a Georgian wedding with an appropriate entourage is exactly what you need. And right away, we answer the two main questions that are sure to be on your mind:
Can you get married in Georgia without being a Georgia resident?
How much does it cost to get married in Georgia?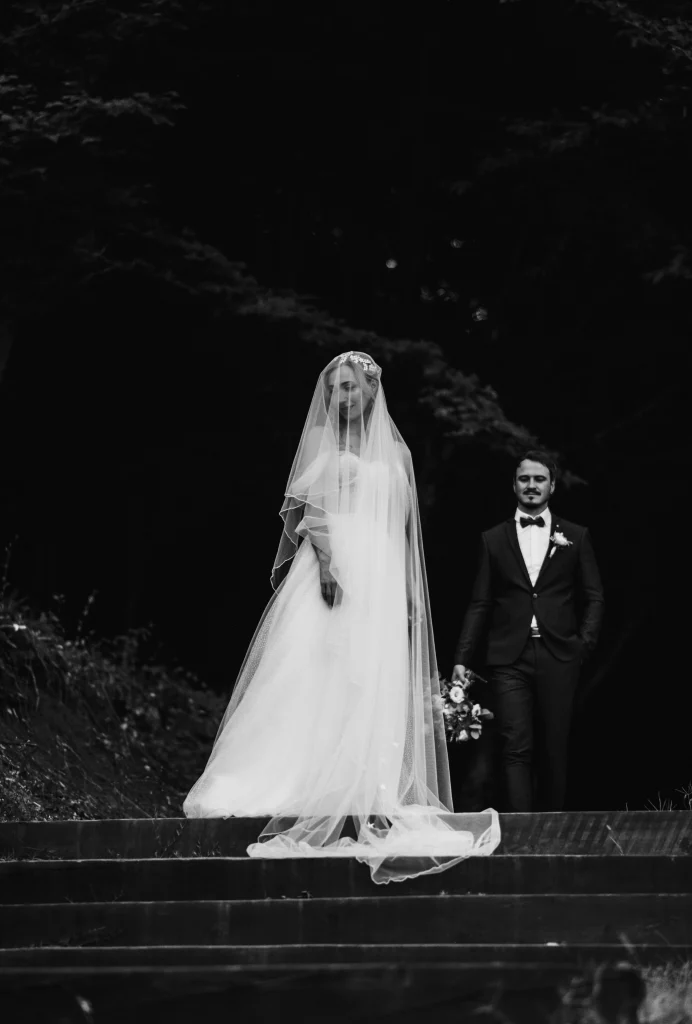 Georgia is often chosen for marriage, precisely because it has one of the most favorable laws for non-residents in the world. Even if you are not a resident of Georgia, you can easily get married in the shortest time possible. In our practice, we have had cases where it has taken only one day to obtain a marriage license and register it.
The cost of a wedding in Georgia always depends on your wishes. The Shu Wedding Agency offers both modest but soulful wedding ceremonies from $480 and grand celebrations, with a location visit, photographer, makeup artist, and wedding decor for $2,499.
Tell us how you would like your wedding to go, and we will help you organize everything in a short time and at the best price.
But if you want to get married according to all the Georgian traditions, a wedding is only the first step. Georgia is a very religious country and even young couples still go to the church for a wedding after the official registration. For many, it is the wedding ceremony that remains the true moment of marriage and the declaration of eternal love. This ceremony is always insanely touching and leaves a lasting impression on both the newlyweds and all those present. So, if you think you are ready to confirm your vows of fidelity before God, why not do it in Georgia?
One big problem awaits couples who decide to get married in Georgia: choosing a church. It is really very difficult. Because there are a huge number of them in Georgia and they are all stunningly beautiful. Here are remote ancient cathedrals in Tbilisi and Batumi, with a view of the mountains or rivers, and some of the oldest Orthodox churches. The abundance is simply eye-opening. And many couples spend weeks choosing the best one, but often cannot make up their minds.
If you are faced with the same problem, contact the consultants of the agency «Shu Wedding» and we will definitely help you with the choice.
In the meantime, here are the top 10 most beautiful temples for weddings in Georgia from Shu Wedding:
Sameba Church (Batumi).
Church of St. John the Evangelist (Tbilisi).
St. Karapet Church (Tbilisi).
Cathedral of the Assumption of the Virgin (Tbilisi).
St. Peter and St. Paul's Church (Tbilisi).
Metekhi Temple (Tbilisi).
Church in the name of the Nativity of the Blessed Virgin Mary or Anchiskhati Church (Tbilisi).
Jvari Temple (30 km from Tbilisi and a UNESCO World Heritage Site).
Church of the Assumption of the Blessed Virgin Mary (fortress Ananuri, 60 km from Tbilisi).
Church of the Holy Trinity (Stepantsminda village, 140 km from Tbilisi).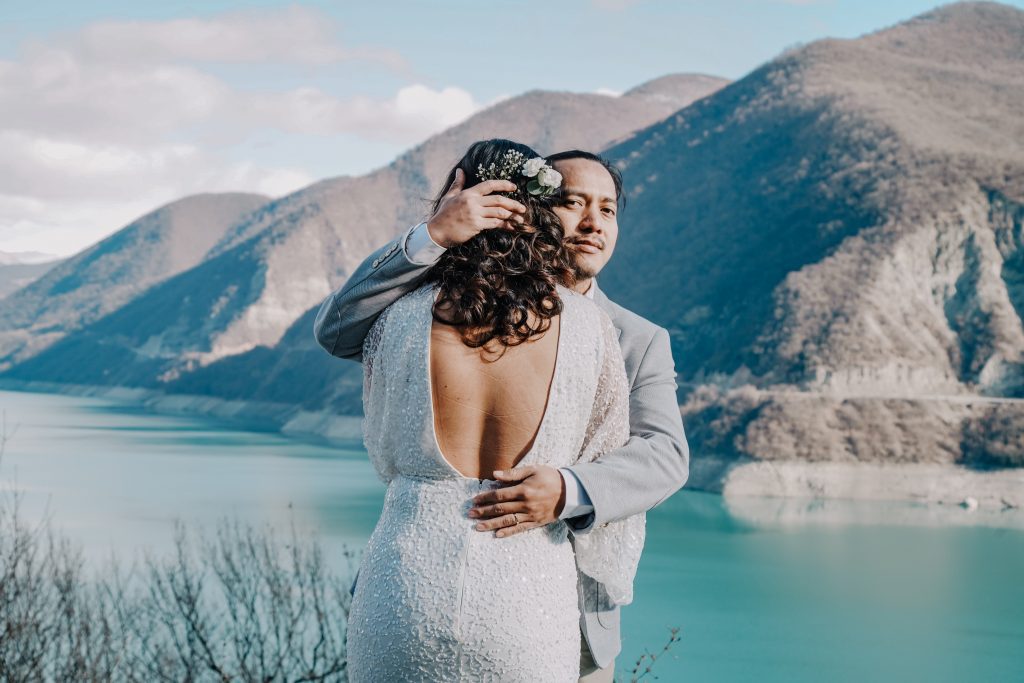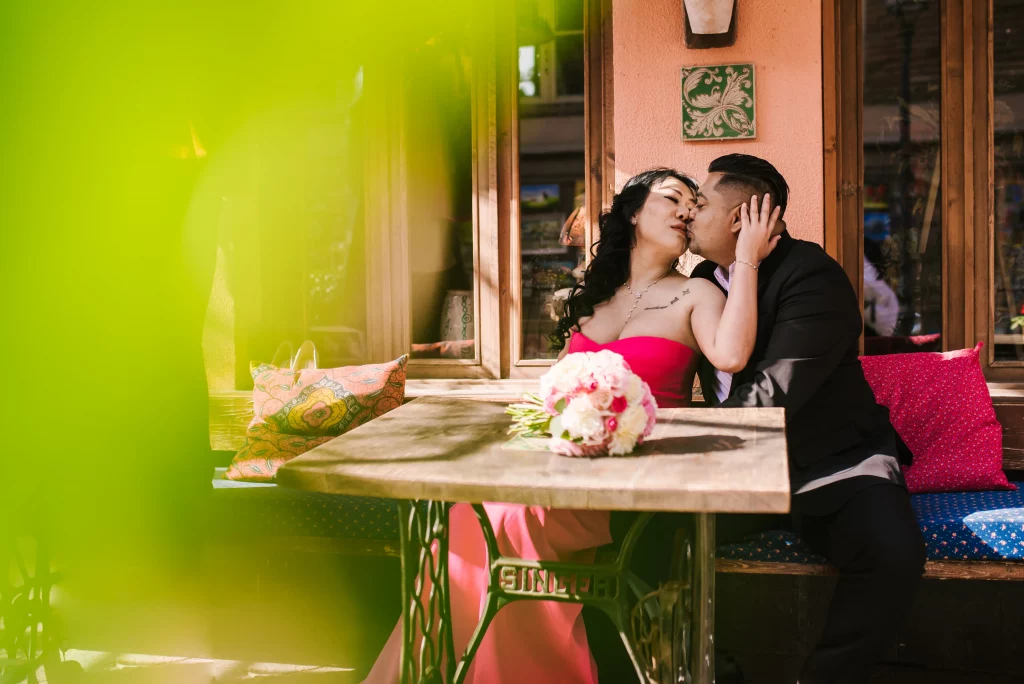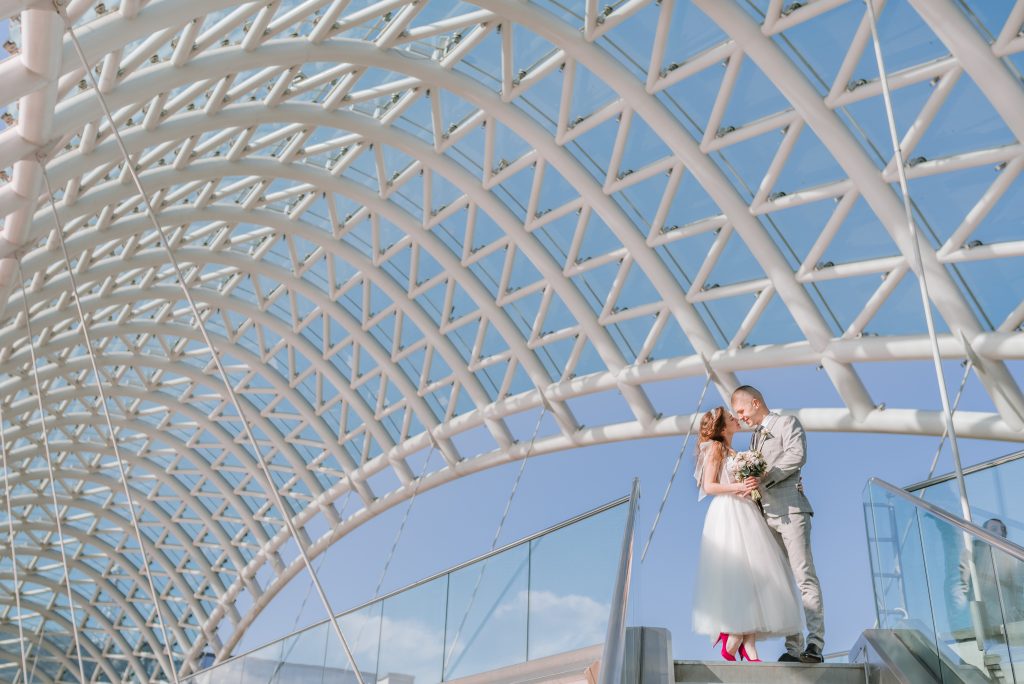 What should I pay attention to when choosing a church for a wedding in Georgia?
Temple location. Georgia is a small country, but if the church you like is far from Tbilisi or Batumi, it will still take some time and may affect the total cost of the entire trip.
Confession. Orthodoxy is the main religion in Georgia, so if it is important for you to get married, for example in a Catholic church, find out which branch of Christianity this or that church belongs to.
Church Consent. There are situations in which a church, represented by a minister, may refuse to perform a wedding ceremony for foreign nationals. The refusal, in most cases, is justified by the fact that the couple professes a different religion or by the fact that they do not understand the language in which the service will be held.
Church Calendar. Georgian churches do not perform weddings on Wednesdays and Fridays, as well as during major religious holidays.
What do I need to have a wedding in Georgia?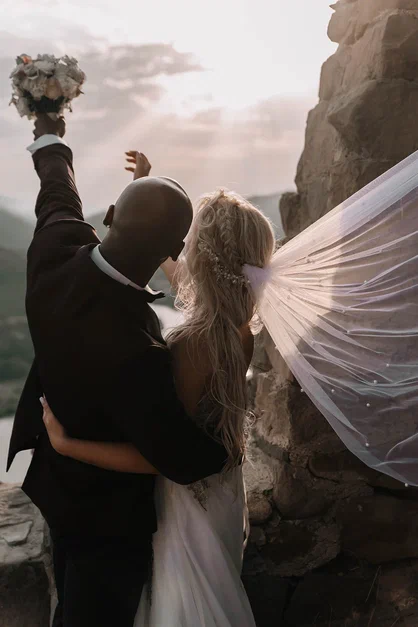 This list is not very large, so it should not be difficult.
The bride and groom must be of the faith to which the church belongs.
They must be baptized; if not, this rite can be performed before the wedding.
You must have your passports with you.
Engagement rings.
Two witnesses of the same faith (if you don't have them, we can help you find them).
Confirmation that the bride and groom are not in another marriage.
The wedding attire must cover the bride's shoulders, hair, and knee.
In addition to this, the couple may be asked:
Submit a marriage license from the priest in your church.
Certificate of baptism.
Birth certificate.
Certificate of church attendance, if Catholic.
Adhere to fasting, prayer, confession, and communion before the wedding.
Talk to the rector before the wedding ceremony.
Another advantage of getting married is that it is not necessary to get married beforehand. That is, you can come to Georgia just for the wedding.
How do I get wed in Georgia in a Catholic church?
Most churches in Georgia are Orthodox, but this does not mean that there are no Catholic cathedrals in the country. There are, of course, Catholic churches, but in smaller numbers.
Catholics in Georgia can get married, for example, at the Catholic Church of the Assumption of the Blessed Virgin Mary or at St. Peter and Paul Church, both located in Tbilisi. Catholic weddings can take place in English, Italian or Georgian. The requirements for the ceremony remain about the same as we have listed above.
Shu Wedding Agency is always happy to see and participate in the creation of a new family, especially when the young ones are ready not only for the wedding but also for the wedding ceremony. We have made these moments special many times before for couples from all over the world and are happy to make your wedding or wedding ceremony in Georgia unforgettable.
We organize weddings in Georgia , for any budget and wishes. With us, you won't have to think about how to organize your event or what documents you'll need. Georgia has simple laws and quick administrative resources, all you need for your dream wedding is your passports, we do the rest for you.